Breakthrough Series heads to Kansas City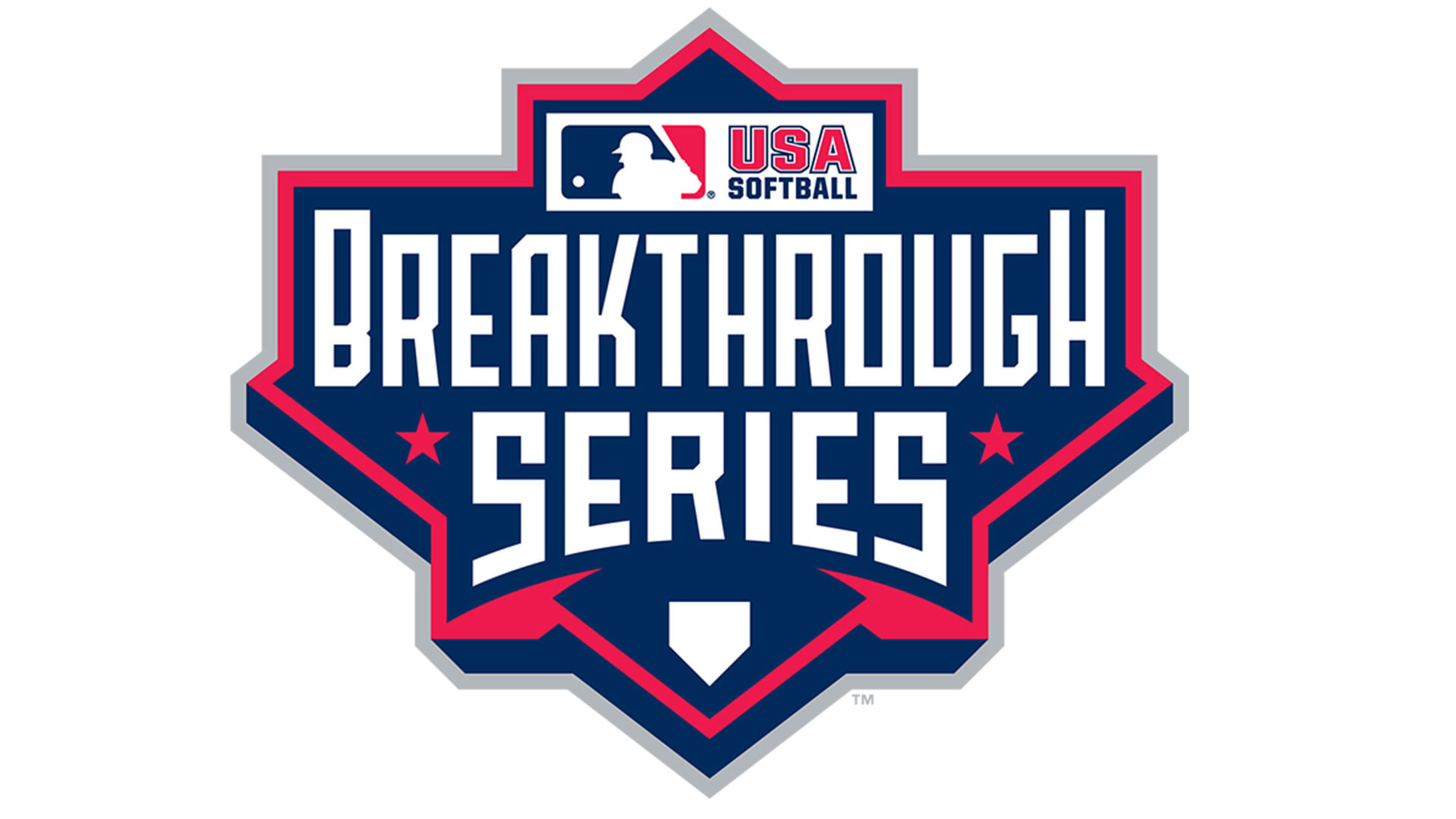 Ballplayers from all over the country will gather this weekend in Kansas City for the annual Softball Breakthrough Series, a premier Major League Baseball showcase event that will include hands-on instruction from some of softball's biggest names. MLB and USA Softball will co-host the event, held this year at the
Ballplayers from all over the country will gather this weekend in Kansas City for the annual Softball Breakthrough Series, a premier Major League Baseball showcase event that will include hands-on instruction from some of softball's biggest names.
MLB and USA Softball will co-host the event, held this year at the Kansas City MLB Urban Youth Academy. The special event will feature 60 top high school softball players, ages 15-19, in a development camp atmosphere that will also serve as a showcase for collegiate recruiters.
Participants will come from all over -- 20 states, Washington D.C. and Puerto Rico -- and they'll receive tutorials from Olympic gold medalists Jennie Finch and Natasha Watley, both of whom serve as MLB Youth Softball Ambassadors.
The weekend will also include a trip to Kauffman Stadium for a Royals-Yankees game and a visit to the Negro Leagues Museum, the world's only museum dedicated to celebrating the rich history of African-American baseball and its impact on the social advancement of America.
"We are very excited for this weekend's Softball Breakthrough Series," said Kim Ng, MLB's senior vice president, baseball and softball development. "This will be the first year that we are in Kansas City, and, more specifically, at the beautiful new Kansas City Royals MLB Urban Youth Academy.
"These young athletes will be provided rigorous on-field training by some of the sport's premiere experts, as well as valuable off-field learning experiences at Kansas City's great baseball locations -- Kauffman Stadium and the Negro Leagues Museum."
The Softball Breakthrough Series is designed to promote softball as a viable collegiate option for youth from underrepresented and underserved communities. The event is completely cost-free for participants, who are selected by invitation only.
The program focuses on developing players on and off the field through seminars, mentorship, gameplay, scout evaluations, video coverage and the highest level of instruction.
In addition to Finch and Watley, Olympians Jenny Topping, Leah O'Brien-Amico and Sheila Douty will also be on hand as instructors, as will Team USA members Aubree Munro, Haylie McCleney, Delaney Spaulding, Kelsey Stewart and Michelle Moultrie.
The Breakthrough Series is one of several youth-oriented programs supported by MLB, including the Dream Series, Elite Development Invitational, Hank Aaron Invitational, Trailblazer Series and GRIT Invitational.