Makita, Green pleased with righty's SD debut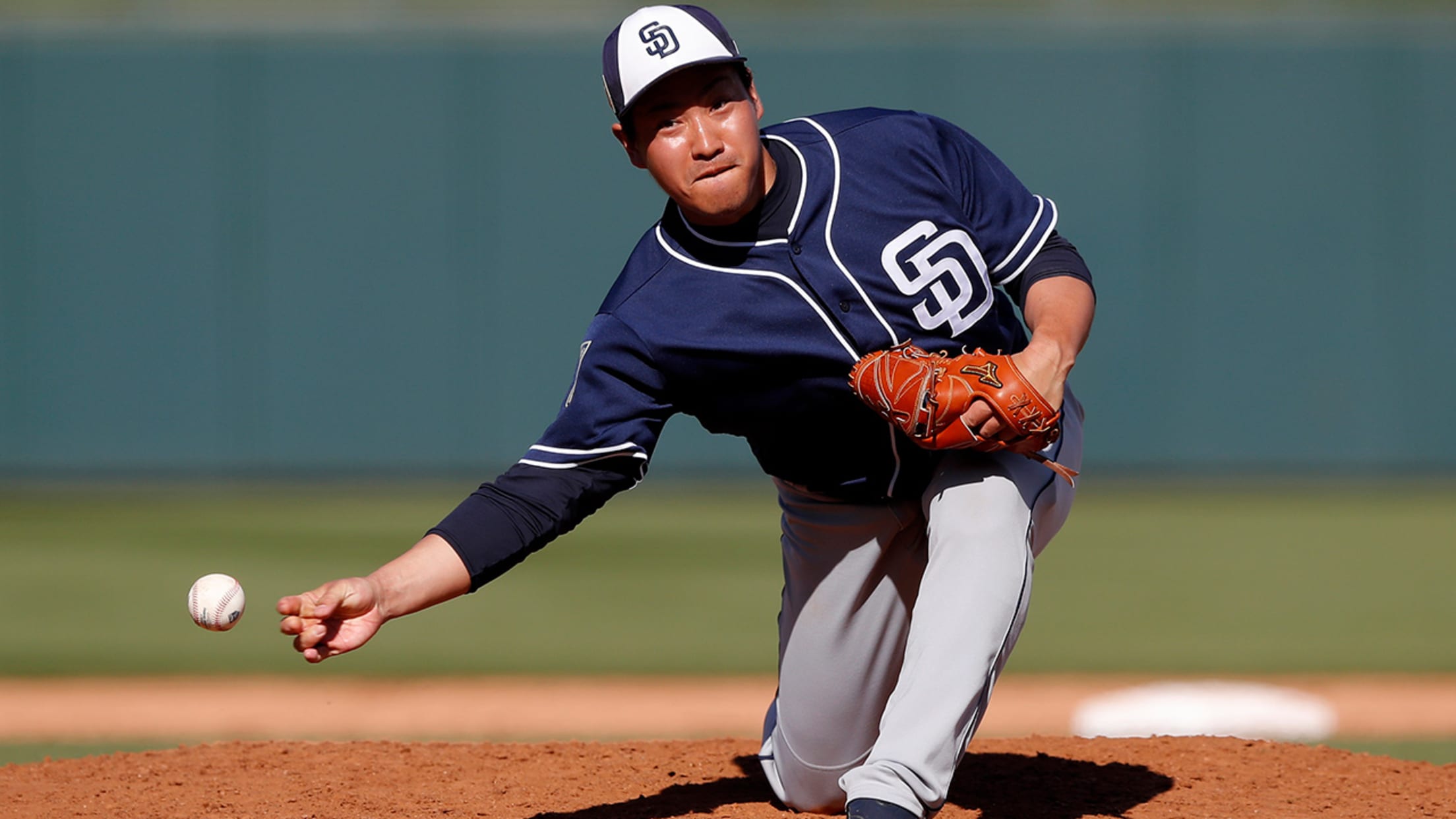 PEORIA, Ariz. -- Kaz Makita's long-awaited Cactus League debut went about as expected -- slow fastballs, slower breaking balls and some serious deception in his submarine-style delivery.The 33-year-old right-hander signed a two-year deal with the Padres during the offseason, after spending seven years with the Seibu Lions in Japan. He's
PEORIA, Ariz. -- Kaz Makita's long-awaited Cactus League debut went about as expected -- slow fastballs, slower breaking balls and some serious deception in his submarine-style delivery.
The 33-year-old right-hander signed a two-year deal with the Padres during the offseason, after spending seven years with the Seibu Lions in Japan. He's expected to work as something of a righty specialist in the San Diego 'pen this year.
Even by sidearm standards, Makita is quirky, featuring a six-pitch mix and peppering all parts of the strike zone. He pitched the sixth inning of the Padres' 9-9 tie against Texas on Thursday, allowing a run on two hits with one strikeout.
"He was solid," said Padres manager Andy Green. "About what I was hoping for -- just get on the mound, get through it, feel good physically. … You saw, when those fastballs are up in the zone, guys don't take great swings at him."
:: Spring Training coverage presented by Camping World ::
No pitch has generated more buzz in Padres camp this spring than Makita's slow curveball. He used it multiple times in his live batting-practice session last week, getting a big-time swing-and-miss from Manuel Margot.
Makita only threw one curveball on Thursday, and he left it thigh high. Rangers third baseman Christian Lopes smacked it to left field for a leadoff single. The reading on the stadium scoreboard: 54 mph.
Makita's slider and changeup were clocked in the high 60s, while his fastball touched 81. After the outing, Makita noted that there's more in the tank, and that he was merely getting his feet wet.
"Speed-wise, I wasn't trying to throw it hard-hard," Makita said. "But as far as the high fastball, I felt like it was working. I was pretty happy with that."
Makita got Jose Cardona to strike out swinging with a heater up in the zone, and Luis Marte popped harmlessly to first on the same pitch. Lopes, who stole second, would come around to score when Charles Leblanc chopped a single through the left side before Makita escaped the inning with a ground ball.
The Padres have lined things up so that Makita's throw days don't line up with many National League West opponents. When they do, Green plans to hold Makita out of game action in favor of work on a back-field mound. Green and the Padres believe Makita's deception is one of his most important traits, and they're attempting to maximize it in any way possible.
"I don't want guys that he's going to see all year to see him, because there's some value in such a unique look and not having exposure [to it]," Green said. "We'll adjust his schedule accordingly."
That's just fine with Makita.
"My job, when I get the call, is to go out there and be ready to pitch," he said. "I'm [OK] with whatever [Green] says."