Herrera hopes to end 2019 on high note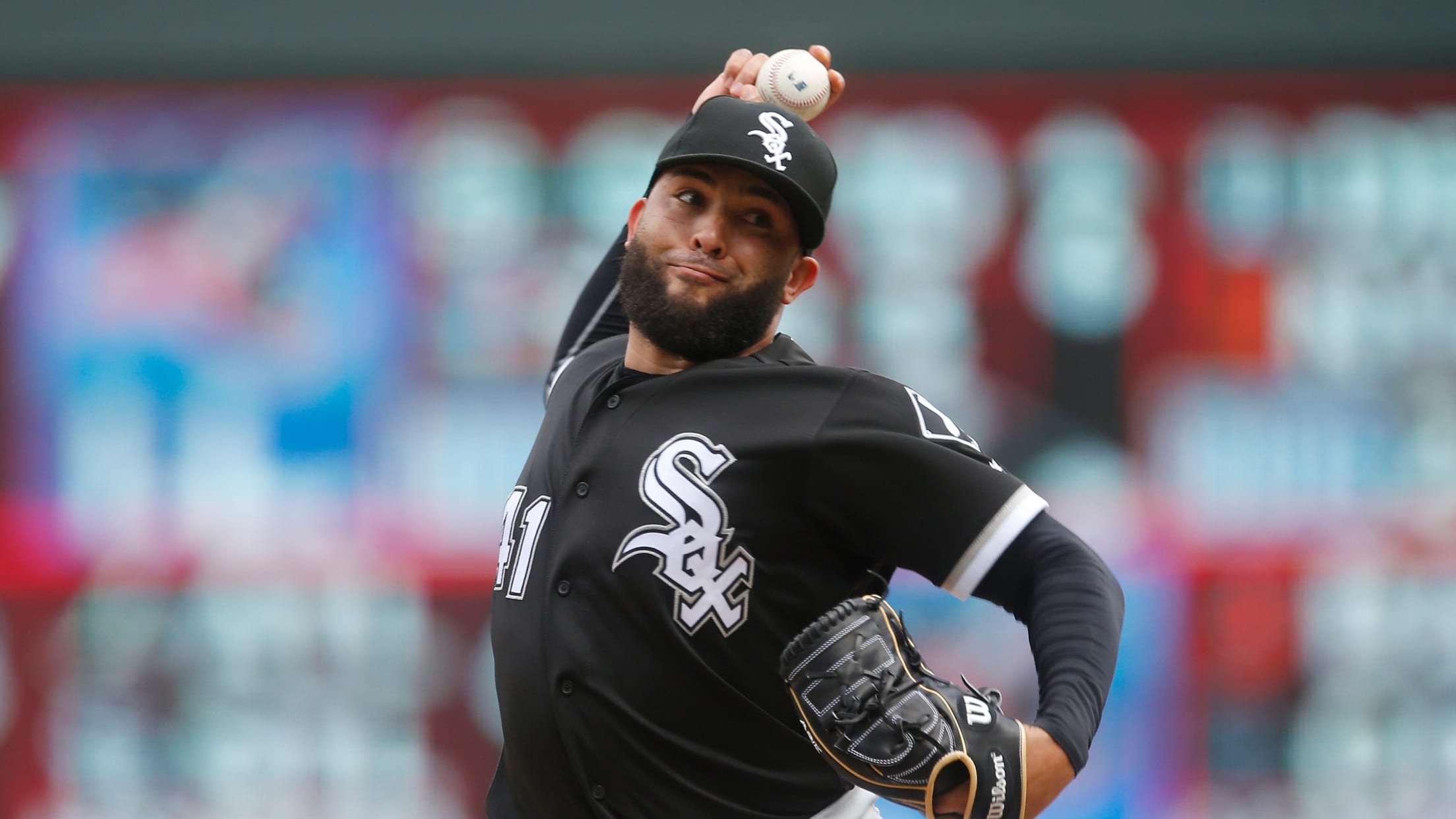 CHICAGO -- Kelvin Herrera knew the 2019 season was going to be a bit of a roller coaster after surgery to repair a Lisfranc fracture in his left foot cost him the final month of the '18 campaign. But the veteran reliever of nine seasons, who has posted a sub-3.00
CHICAGO -- Kelvin Herrera knew the 2019 season was going to be a bit of a roller coaster after surgery to repair a Lisfranc fracture in his left foot cost him the final month of the '18 campaign.
But the veteran reliever of nine seasons, who has posted a sub-3.00 ERA in five different years, didn't envision the worst performance of his career as has emerged during his first year with the White Sox.
"Obviously this year has more downs than ups," Herrera said. "The command. The execution of my pitches. Sometimes early in this year, I try to throw a fastball down and away and it ends up up and in. I did that consistently. I had no command.
"Throwing not quality strikes. Pretty much throwing a cookie to the hitters. I think that was the worst."
Herrera, who turns 30 on Dec. 31, has a 7.45 ERA over 44 games after throwing 1 2/3 innings of scoreless relief in Tuesday's 3-1 loss to the Twins and hitting 99 mph with his fastball, per Statcast. He has been unscored upon in seven of his last eight outings, although he allowed five runs to the Twins over two-thirds of an inning in that eighth appearance.
His preparation for the season was clearly hampered as he was recovering from the surgery, which leaves Herrera encouraged to be able to come back in 2020 another year removed from the procedure and another year stronger. The hard-throwing right-hander will earn $8.5 million with the White Sox in '20 and has a $10 million club option with a $1 million buyout for '21.
That 2021 option is guaranteed with 110 games combined between 2019-20, per Cot's Contracts, including at least 55 games in 2020, and if Herrera passes a physical after the '20 season. Herrera's confidence remains high despite the present struggles.
"Any job you have, if you cannot prepare yourself and put yourself in the position to compete, I don't think you are going to be successful," Herrera said. "If you don't have the foundation, you cannot perform 100 percent.
"My mind is right now on just keep working hard and this offseason work the hardest I can to show up to Spring Training in the best shape of my life to prove myself, first of all. Prove myself that I can come back. I can do my job the way I've been doing it the last six years. I didn't want this to happen, but you have to face the situation and prepare for the other opportunity."
Collins' valuable lesson
The big league time for Zack Collins this season was not exactly prosperous judging by the raw statistics, as the No. 10 White Sox prospect, per MLB Pipeline, finished 2-for-26, with 14 strikeouts and five walks. He had one home run and three RBIs, which all came in his first official at-bat in Texas on June 21. But that short stint more than served its purpose.
Since returning to Triple-A Charlotte, the catcher has a .351/.456/.685 slash line, with 21 walks, 24 strikeouts, 10 home runs and 34 RBIs after going deep again on Tuesday. The changes made have been effectively implemented, with those changes falling on the mental approach side as opposed to anything physical.
"He learned a lot," White Sox manager Rick Renteria said. "He's gone down, he's taken it to heart and it's noticeable in terms of his numbers. You've got to give him credit for having taken to understanding what it was that was going to be happening to him as he moves forward in this league."
When asked if Collins would get to show his new approach with the White Sox in September, Renteria smiled and would not provide a definitive answer.
"I'm not going to speak to anybody who's going to be here or not be here," Renteria said. "We'll know that when that time has come, and we'll let you know then if he's going to be here or not."
Jimenez takes the field
Eloy Jimenez returned to left field after serving as designated hitter in his return from a right hip flexor.
"I need him out there," said Renteria of Jimenez. "I need him to play games out there so he can improve. The only way you're going to get that is experience out there."
He said it
"I feel like I just took off a month or two in the offseason from throwing. I know my arm won't be able to handle it if I bulk up throwing immediately, but that's how my arm feels." -- Dane Dunning, the No. 5 White Sox prospect according to MLB Pipeline, on how his arm feels in the ongoing recovery from Tommy John surgery.