Williams says Hall not just for 'all-time greats'
White Sox executive VP believes Konerko deserves Cooperstown plaque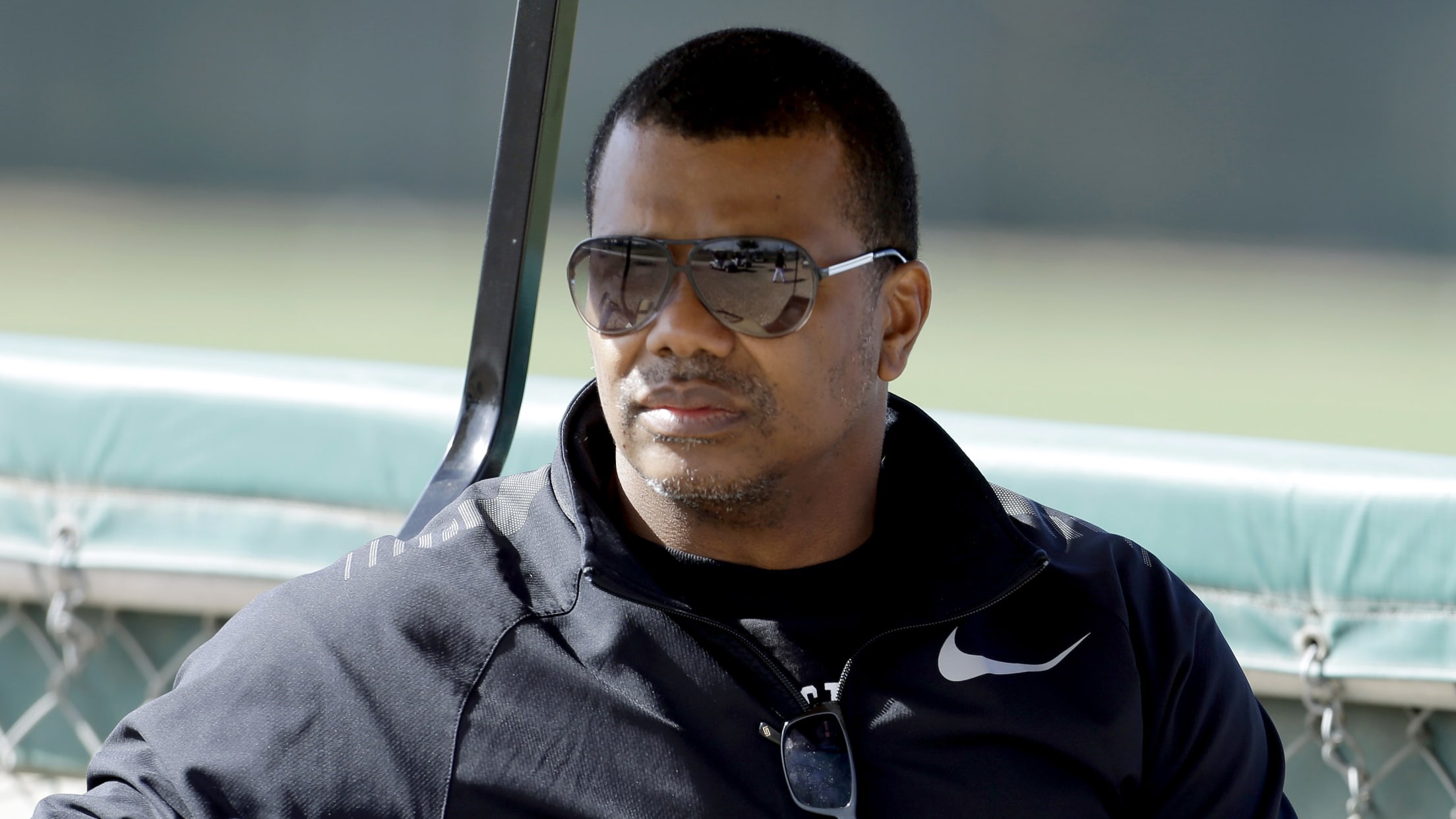 Ken Williams wants fans to be able to see their favorites enshrined in the Hall of Fame. (AP) (Darron Cummings/AP)
CHICAGO -- Ken Williams does not have a vote for Baseball's Hall of Fame.If the White Sox executive vice president did have a say, then quite a few more players would be honored."Admittedly, if I were heading the election committees or whatever it is, the governing body out there, we
CHICAGO -- Ken Williams does not have a vote for Baseball's Hall of Fame.
If the White Sox executive vice president did have a say, then quite a few more players would be honored.
"Admittedly, if I were heading the election committees or whatever it is, the governing body out there, we would have to build a few new wings. It might be cost prohibitive," Williams told MLB.com. "I'm a lot less stringent on admission into what for me should be a celebratory Hall for the game.
• Coop, 3 it is! Bagwell, Raines, Pudge elected to HOF
"The NBA and NFL, great players get in. They don't have to be all-time greats. They are just great players that fans enjoyed for years and years. And they made people feel good.
"Why do we continue to limit access to a Hall that is supposed to be for the fans' enjoyment?" Williams said. "Give people in the various cities the opportunity to celebrate their heroes. What's wrong with that?"
Williams spoke eloquently last year at this time about Tim Raines deserving to be in the Hall of Fame, an honor which eluded the one-time White Sox outfielder in '16 but came to fruition Wednesday by Raines garnering 380 votes and 86 percent support in his 10th and final time on the ballot. Williams stumped for accomplished players such as Fred McGriff and Mike Mussina this time around.
Talk turned to one-time White Sox captain Paul Konerko and his 439 career homers, 1,412 RBIs and the 2005 World Series title to which he greatly contributed -- not to mention his leadership on and off the field. Konerko becomes Hall of Fame eligible in 2020, and Williams believes the White Sox first baseman belongs as part of that group.
"Is he a Hall of Famer in my book? Yeah. I ran out there on that field. To hit over 400 home runs, you know how hard that is?" Williams said. "You can't honestly compare the talent level and the competitive level in the late 1800s, for instance, to the early 1920s, to the 1940s. The game has changed so much. Now you are looking and comparing against some of what has been called the steroid era.
"I'm not suggesting what the criteria should be," Williams said. "I'm just saying that if you get in a room and you say, 'Wow, this guy was a really great player,' then, 'OK, he's in.'"
Hall of Fame criteria for Williams seems to center on what he perceives as best for fans' enjoyment and appreciation as well as great players with storied careers.
"Let the good players in that have thrilled fans so that each city can enjoy their favorite player, guys who have excelled at the height of their profession," Williams said. "And the people who played against them will tell you they were some of the best that they've ever played against."