Kennesaw State to play game at SunTrust Park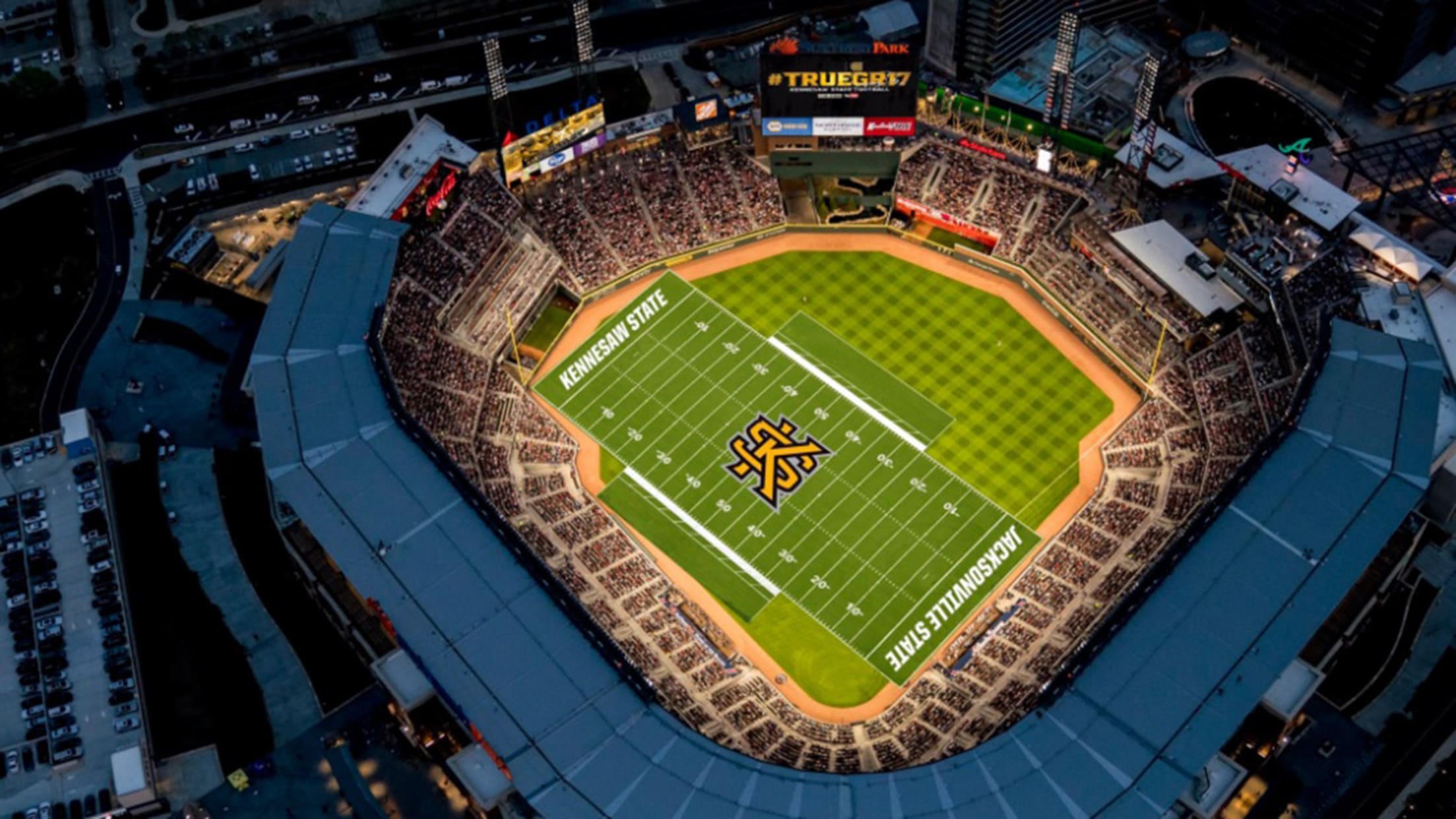 "We always created this destination to transform this area to add to the legacy of Cobb County and our team. One way to do that was to go beyond baseball," Braves president of development Mike Plant said. (Braves)
ATLANTA -- Looking to further showcase SunTrust Park and The Battery Atlanta as year-round entertainment venues, the Braves announced the first football game at their stadium will be played on Nov. 17, 2018, when neighboring Kennesaw State will host Jacksonville State."We've had this vision of not only creating this great
ATLANTA -- Looking to further showcase SunTrust Park and The Battery Atlanta as year-round entertainment venues, the Braves announced the first football game at their stadium will be played on Nov. 17, 2018, when neighboring Kennesaw State will host Jacksonville State.
"We've had this vision of not only creating this great world-class baseball facility here," Braves president of development Mike Plant said. "But we always created this destination to transform this area to add to the legacy of Cobb County and our team. One way to do that was to go beyond baseball."
Two months into its existence, SunTrust Park has already hosted a Billy Joel concert. A Metallica concert is scheduled at the stadium next month. These events have provided fans a chance to enjoy the amenities within both the stadium and The Battery, which includes bars, restaurants, retail outlets and other entertainment venues.
The FCS matchup between Kennesaw State and Jacksonville State will be played on a field that will be aligned from the left-field wall toward the plate. The grounds crew will lay sod on the dirt portion of the infield between second base and third base.
Plant hinted that the Braves may schedule additional football games, including those that could involve Kennesaw State, in the future.
Mark Bowman has covered the Braves for MLB.com since 2001.