Lofton to screen latest film in Cleveland theaters
Former Indians great to be in town Monday, Tuesday for 'Chokehold'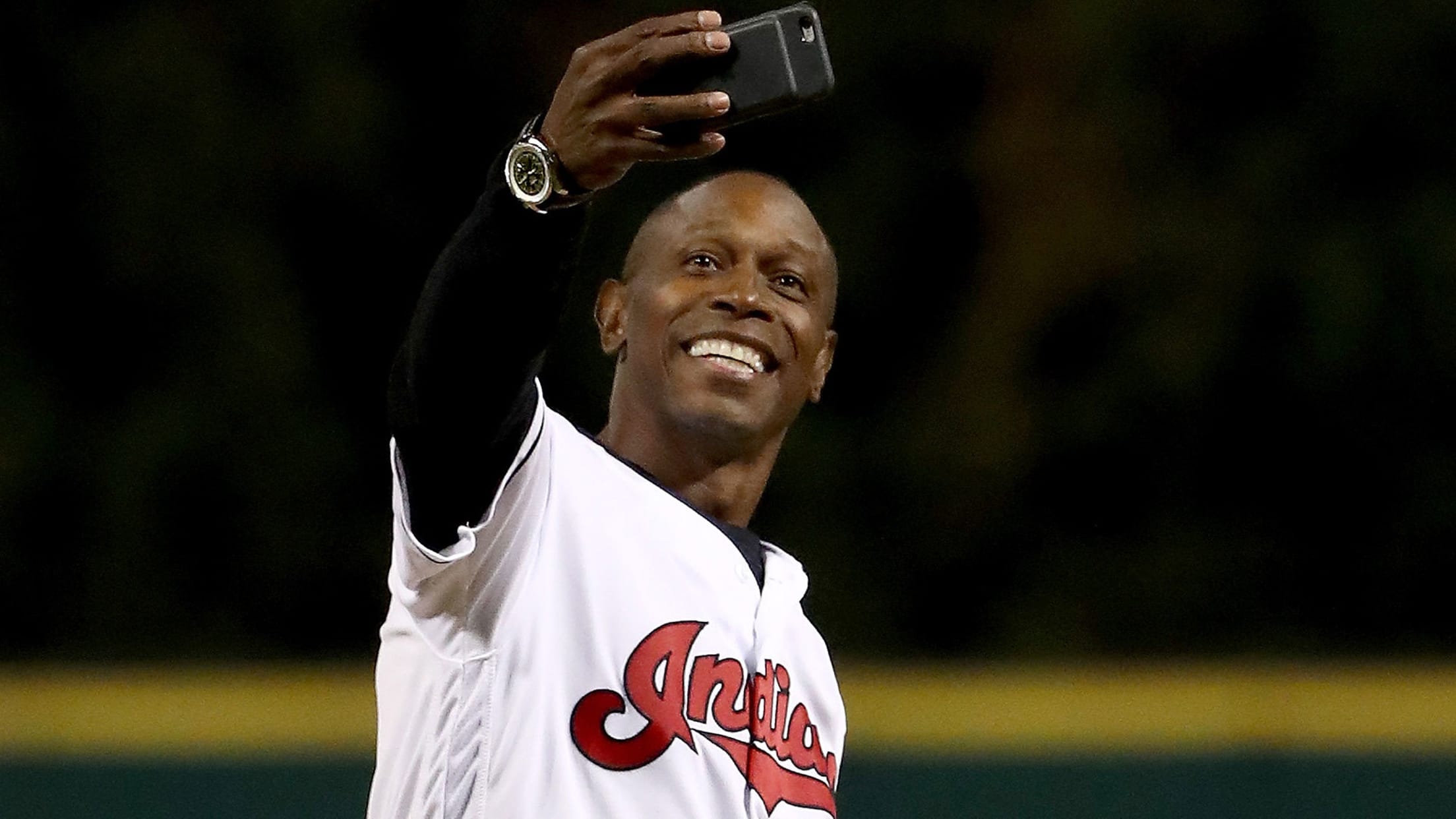 GOODYEAR, Ariz. -- Kenny Lofton is making a brief return to Cleveland, but instead of taking the field, the former MLB superstar will be headlining at the theaters.After finishing his baseball career, Lofton used his film degree that he received at the University of Arizona to start his own production
GOODYEAR, Ariz. -- Kenny Lofton is making a brief return to Cleveland, but instead of taking the field, the former MLB superstar will be headlining at the theaters.
After finishing his baseball career, Lofton used his film degree that he received at the University of Arizona to start his own production company, FilmPool Inc., and he's bringing his most recent film, "Chokehold," to Cleveland's Tower City Cinemas on Monday and Tuesday as part of his six-city theatrical road show.
"Cleveland is my second home," Lofton said. "I always say this: Cleveland put Kenny Lofton the baseball player on the map, and I will always have love for the C-Town. I just do. That molded me as a player with the Indians. So, any time I have an opportunity to show Cleveland what I'm doing, I do it. The love they gave me as a player ... I give it right back. We reciprocate that love to each other and what each other means."
CLEVELAND...!!!! at Tower City pic.twitter.com/Tk9vLcfQx3

— Kenny Lofton (@Kenny_Lofton7) February 13, 2019
"Chokehold" is a story of an up-and-coming mixed martial arts fighter named Zoey, who gives up her dream of fighting professionally, after her father was killed by the Russian mob, to fight underground in an attempt to find and get closer to the people responsible and bring them to justice. Lofton has already visited Los Angeles and will be stopping in Phoenix (Saturday) and Tucson (Sunday) at 4 p.m. ET/2 p.m. MT before heading to Cleveland.
"It was just a big women's empowerment situation," Lofton said. "This is something that we put everything in from beginning to end. Getting independent films into theaters is very tough. It's awesome to see something on TV, but to see it on the big screen is the ultimate."
To promote his seventh feature-length film that he's produced alongside business partner Brenton Earley, Lofton will be participating in Q&A's, meet and greets and autograph sessions at each screening. Tickets to view the film's limited showing and meet the Cleveland legend can be purchased on "Chokehold's" Facebook page and the Cleveland Cinemas website.