Pirates shut down Kela due to workload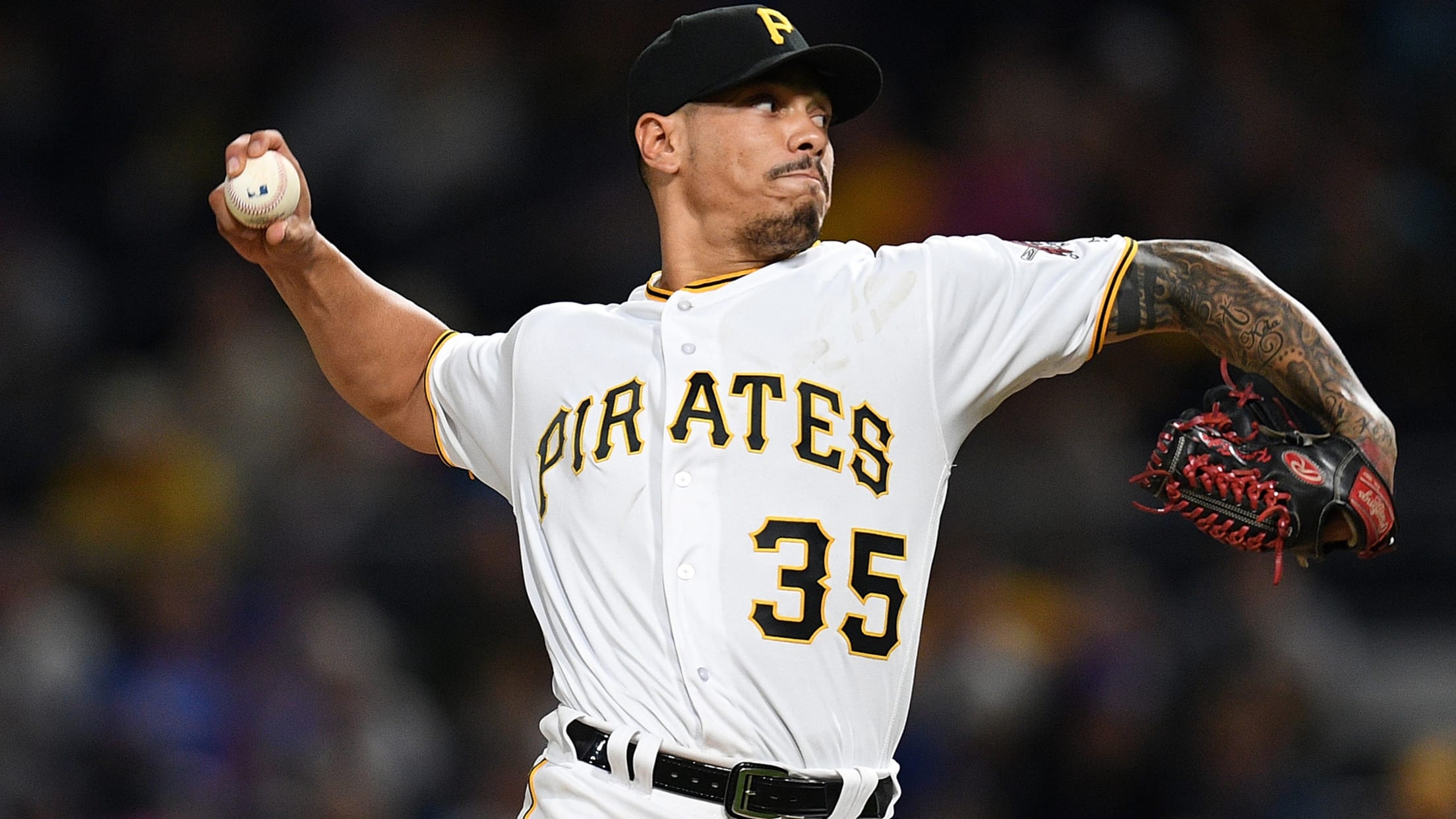 MILWAUKEE -- Prior to Saturday's game against the Brewers at Miller Park, the Pirates announced that reliever Keone Kela will not pitch again this season.The 25-year-old Kela, who has not pitched since Sept. 3, has thrown 52 innings over 54 appearances this season, both the most since 2015, when he
MILWAUKEE -- Prior to Saturday's game against the Brewers at Miller Park, the Pirates announced that reliever Keone Kela will not pitch again this season.
The 25-year-old Kela, who has not pitched since Sept. 3, has thrown 52 innings over 54 appearances this season, both the most since 2015, when he logged 60 1/3 innings over a career-high 68 appearances as a rookie. Kela made a combined 74 appearances in 2016-17.
"To ensure an optimal amount of rest and recovery to be ready in Spring Training 2019, we have decided not to have Keone pitch competitively for the remainder of the 2018 season," Pirates general manager Neal Huntington said. "This was primarily based on his high-leverage workload this year compared to the previous two seasons. We look forward to having Keone as a one of our core relief pitchers for years to come."
Acquired from the Rangers at the non-waiver Trade Deadline, Kela has a 2.93 ERA in 16 relief appearances with Pittsburgh, striking out 22 over 15 1/3 innings. He notched a 3.44 ERA over 38 games with Texas.
"The high-leverage and the high amount of innings, at the end of the day, we figure we're in a good place," Pirates manager Clint Hurdle said. "There's been a good push, enough has been accomplished. We want to make sure that we keep him as one of our core guys going into next year."
Richard Rodriguez, Kyle Crick and Edgar Santana are expected to absorb Keta's eighth-inning responsibilities, according to Hurdle.
"Some combination of the three right now," Hurdle said. "I don't foresee getting outside of those three right now. If there's a one-run lead in the eighth inning, I can't see looking outside one of those three right now based on availability, unless you're forced to look outside those three."
Diaz update
Catcher Elias Diaz, sidelined with a right hamstring strain since Aug 31, continues to progress. Hurdle said Diaz ran the bases at Miller Park on Friday and "thought he ran them well."
"The first one, he got through, and then after that, he said he felt more confident and comfortable running," Hurdle said. "He's going to run them again today. We'll see where we go from there."
Jim Hoehn is a contributor to MLB.com based in Milwaukee.