Smith's first career walk sparks wild rally
White Sox catcher draws free pass from Yankees' Betances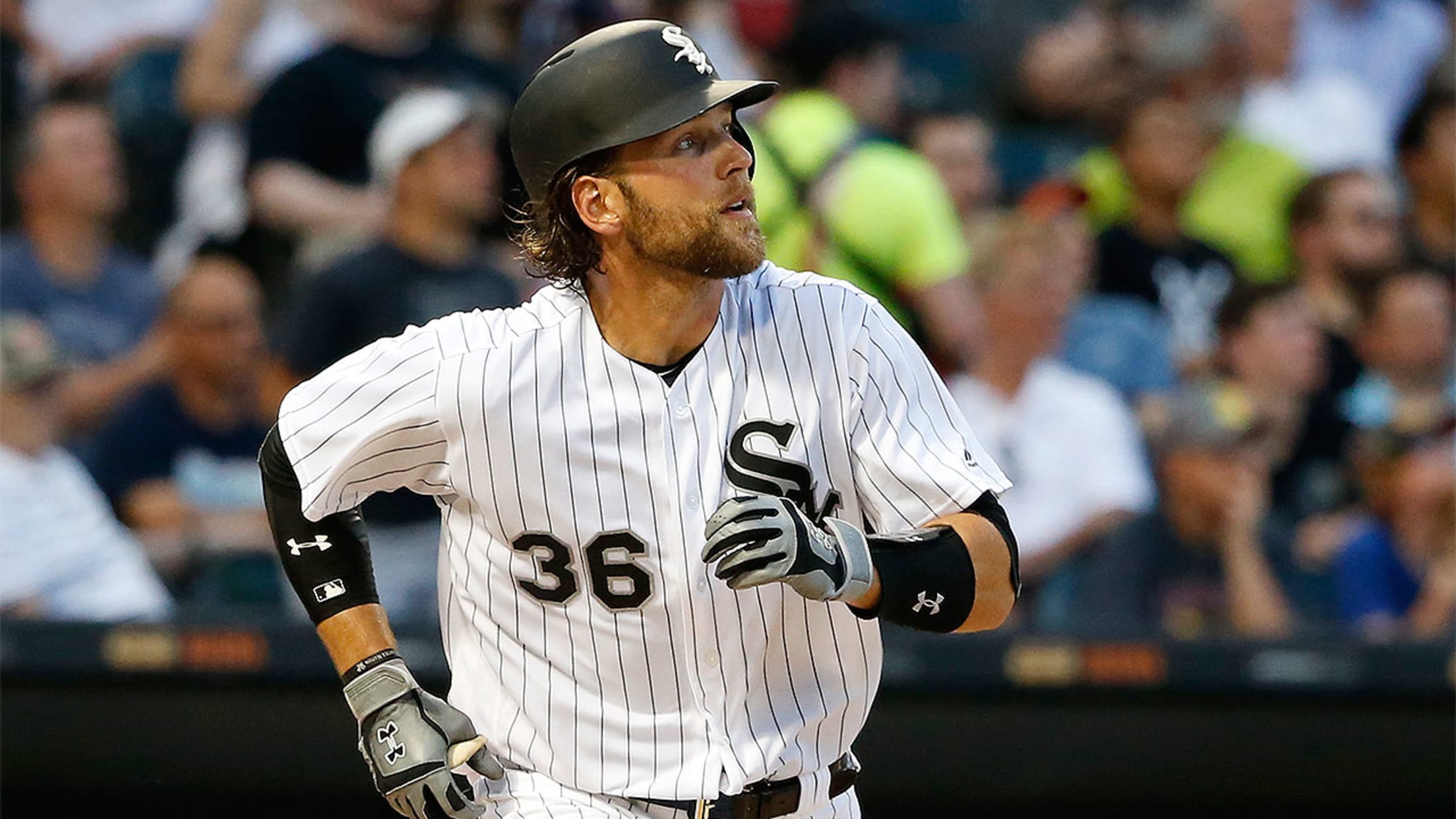 "I finally got the first one out of the way," Kevan Smith said of his first career walk. "Everybody was laughing at me." (AP)
CHICAGO -- Kevan Smith's one-out walk drawn against New York's Dellin Betances started the White Sox two-run, game-winning rally in the ninth inning Tuesday night at Guaranteed Rate Field.It also stood as the catcher's first walk in 130 plate appearances."I got way on the plate, and I was like, 'You
CHICAGO -- Kevan Smith's one-out walk drawn against New York's Dellin Betances started the White Sox two-run, game-winning rally in the ninth inning Tuesday night at Guaranteed Rate Field.
It also stood as the catcher's first walk in 130 plate appearances.
"I got way on the plate, and I was like, 'You are either going to hit me or walk me.' I'm not letting this one slide," said a smiling Smith of the free pass. "I've been to a few 3-0 counts. But I finally got the first one out of the way. Everybody was laughing at me."
Smith was immediately replaced by pinch-runner Willy Garcia, joking the walk warranted a celebratory moment, although he didn't keep the baseball. Smith, who turned 29 Wednesday, has never been a high walk guy.
"I've been very aggressive and the majority of these guys can throw strikes up here so I'm going to be swinging," Smith said. "There's guys like Omar [Narvaez] that are just very patient, and they kind of wait for their pitch. That's something I can get better at and something I try to work on.
"I'm sure it's in the reports. They say throw it in the zone and it's just kind of my game. Walks will come. I'm sure more will come now that I got the first one out of the way. I just got to keep rolling with it."
Late day for Sox
White Sox players didn't have to report to the ballpark until 5 p.m. on Wednesday, marking the second straight day it was a show-and-go situation set by manager Rick Renteria.
"I'm not really used to it, to be honest with you," White Sox third baseman Todd Frazier said. "I remember some late flights where we didn't have to take batting practice, but never this late.
"It's good. You get to spend more time with the family. If you can get a nap in there, that helps too. Getting to the ballpark, you feel like you have more time than you really have, but you work in the cage, get warmed up and away you go. It's like high school."