'No limitations' for Gausman in spring debut
Starter fanned two, gave up one run in two frames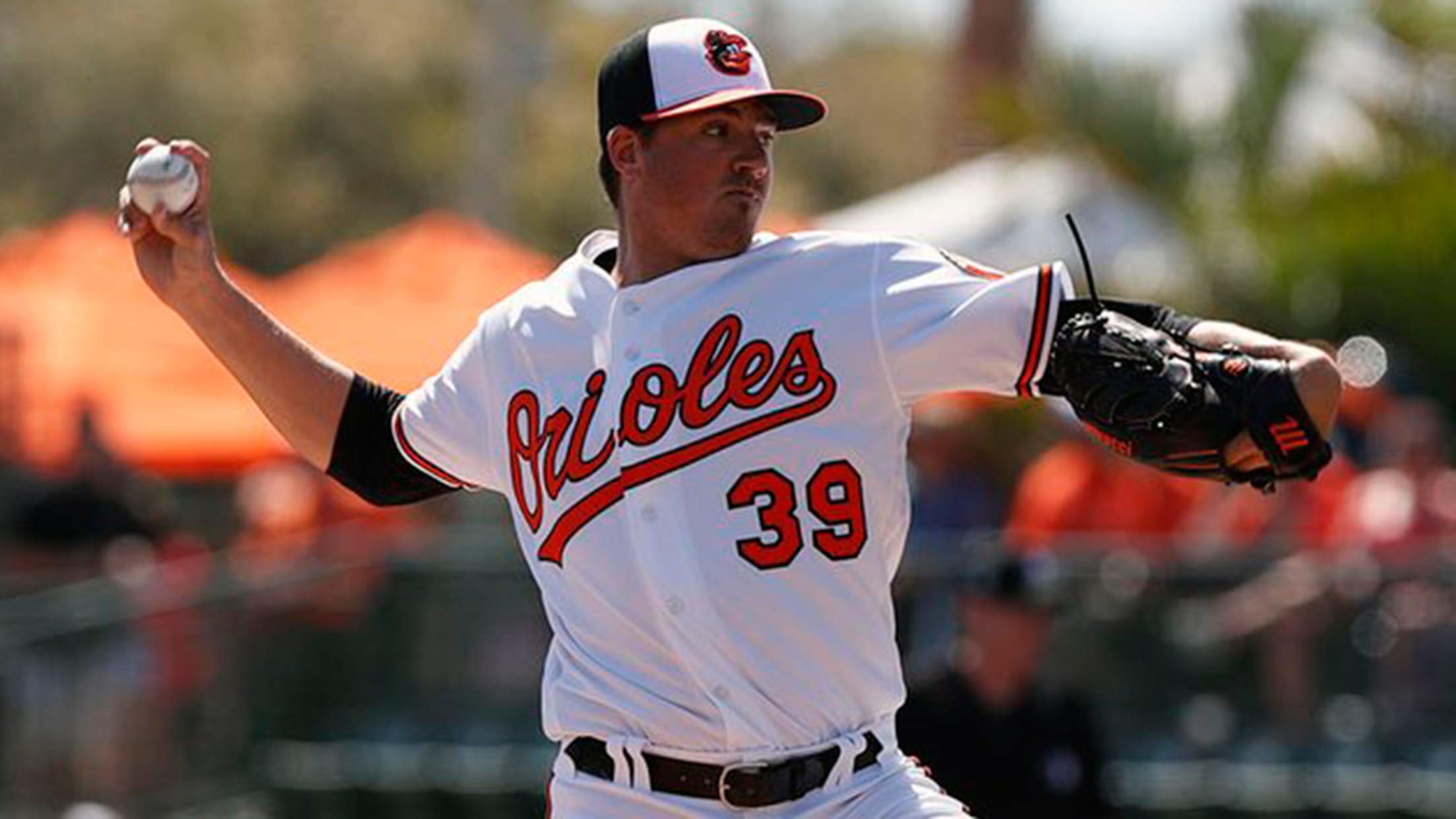 Kevin Gausman notched two strikeouts in his two-inning spring debut. (Orioles Twitter)
SARASOTA, Fla. -- Right-hander Kevin Gausman made his spring debut Thursday and went two innings, giving up one run on a hit with no walks and two strikeouts in a 6-6, 10-inning tie with the Twins. He threw 30 pitches, 16 for strikes. He retired six of the seven batters
SARASOTA, Fla. -- Right-hander Kevin Gausman made his spring debut Thursday and went two innings, giving up one run on a hit with no walks and two strikeouts in a 6-6, 10-inning tie with the Twins. He threw 30 pitches, 16 for strikes. He retired six of the seven batters he faced, allowing a second-inning, one-out triple to Eddie Rosario.
"First time getting out there, the most important thing is how you feel, physically," Gausman said. "I feel good, physically. No limitations on that, so I say today's a win. Threw a lot of strikes. I feel like I was moving around my fastball pretty good. Second inning a little bit different than the first. Got into some deep counts, but threw some real good sliders, too. I'd say definitely a good day.
"I feel good right now. I feel strong after two innings. I always say, the hitters will let you know. You might be great in the [bullpen sessions] and feel great, but once you get in the game, it's a different beast."
• Spring Training: Info | Tickets | Schedule | Gear
This season could be a milestone for Gausman. With Chris Tillman sidelined with a shoulder injury, Gausman could be the Orioles' Opening Day starter.
"It's crossed my mind," Tillman said. "I didn't really think about it. The last week, I started having people text me, asking questions about it. I don't know anything. I go out there and get my work in right now, be ready to pitch whether it's the first game of the season, or the sixth or the seventh. There's no way of knowing. Right now, it's just about preparation."
Gausman went 9-12 with a 3.61 ERA in a career-high 30 starts this past season, often with limited run support.
"You want to not try to stick up for yourself too much," Gausman said. "It was tough at times. Sometimes, I felt like I threw the ball really good. It kind of seemed like if I gave up two runs, we got one run or something like that. But you can't really think about it too much. That's something I did the second half. I just tried to focus on what I could do, and that's going deep in games and giving my team a chance to win. And if you can do that consistently, I think, one, it's only going to help you, and it's going to be a lot easier for you to live with yourself."
Gausman is in line to make his next start Tuesday, facing the Dominican Republic's World Baseball Classic team, which includes his Orioles teammate, Manny Machado.
"Pretty good lineup, right?" Gausman said. "That'll be a test, definitely."
Maureen Mullen is a contributor to MLB.com.