Key stretch for Rockies before Trade Deadline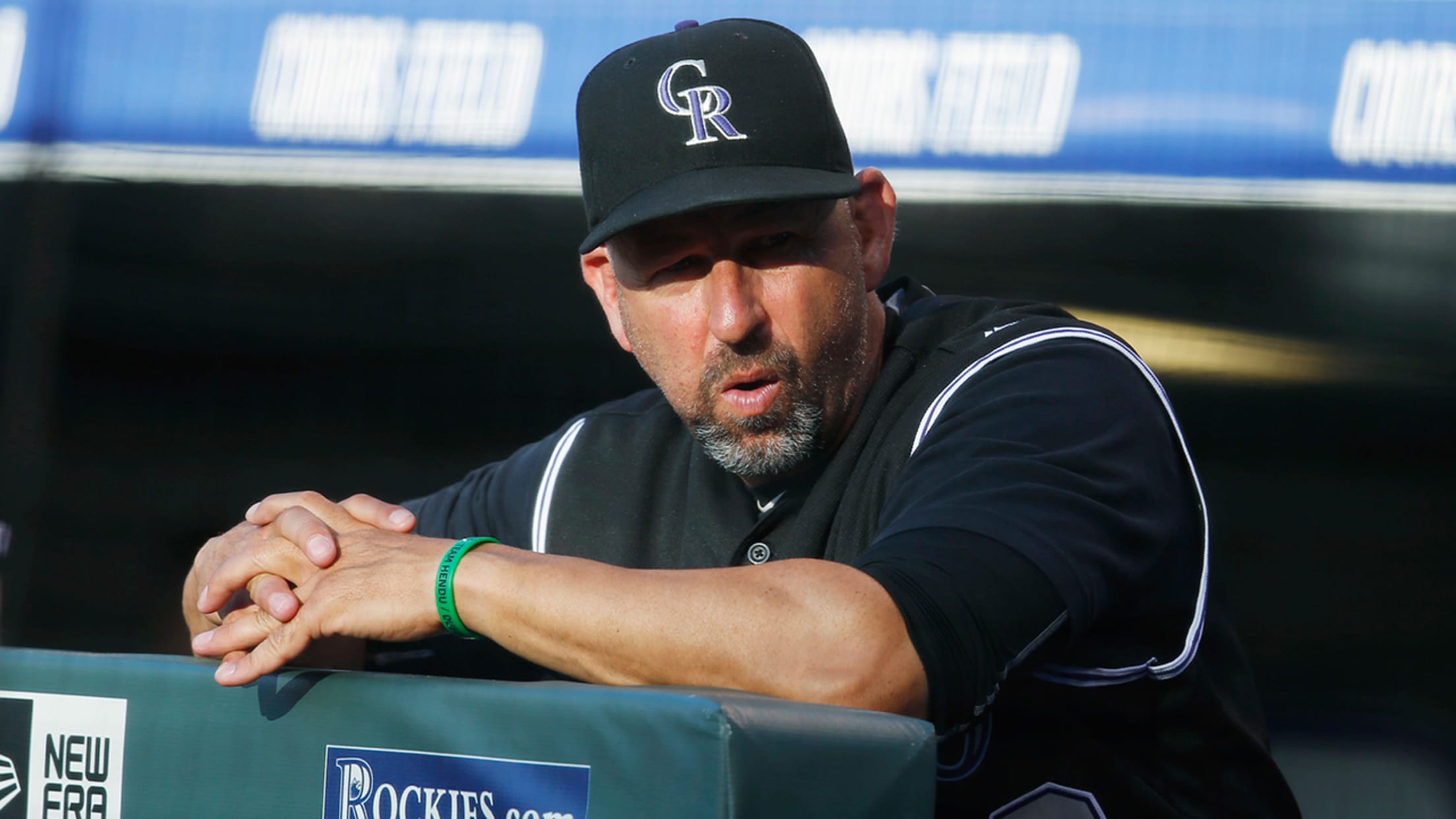 "We're just trying to win as many games to make ... decisions difficult," manager Walt Weiss said. (AP)
DENVER -- The Rockies understand that their final homestand before the Aug. 1 non-waiver Trade Deadline could be one of the most defining of the 2016 season.Colorado entered the homestand sitting seven games out of the final National League Wild Card spot at 42-49 -- leaving open the possibilities that
DENVER -- The Rockies understand that their final homestand before the Aug. 1 non-waiver Trade Deadline could be one of the most defining of the 2016 season.
Colorado entered the homestand sitting seven games out of the final National League Wild Card spot at 42-49 -- leaving open the possibilities that management has headed into the Deadline.
"We're just trying to win as many games to make those decisions difficult," Rockies manager Walt Weiss said on Monday at Coors Field.
On this day a year ago, the Rockies were 12 games under .500 and in the NL West cellar. On July 28, they dealt star shortstop Troy Tulowitzki and his hefty contract to the Blue Jays, receiving promising pitching prospects Jeff Hofmann, Miguel Castro and Jesus Tinoco along with shortstop José Reyes in a deal that also sent LaTroy Hawkins to Toronto.
"At this point last year, we were nowhere to be found," said third baseman Nolan Arenado. "We're definitely in the hunt right now, and there's still room for us to make up. You never know what can happen."
Weiss has preached urgency throughout the year given the rigid competition in the NL West, but noted an elevated sense on Monday. The seven-game homestand comes against favorable opposition, with three games against the Rays and four against the Braves, both last-place teams.
"I said that doesn't mean a whole lot if you get into a favorable spot in your schedule and you don't take advantage of it," Weiss said. "Again, it's the big leagues. [The Rays and Braves] are capable of beating anybody these next two series. You've got to play the game."
The Rockies don't figure to be big buyers at the Deadline, and this year's rental market runs particularly thin -- though Carlos González, who has one year remaining on his contract after 2016, has been linked to rumors.
Fellow outfielder Charlie Blackmon also has been linked to trade speculation, and Opening Day starter Jorge De La Rosa has been identified as a possible rental target for the Royals, according to MLB.com's Jon Morosi, with his contract expiring at season's end.
The Rockies have finished in last or second to last in each of the past five seasons, and Gonzalez, who has denied a desire to be traded, said it's refreshing to be in the hunt -- albeit further out than he'd like -- at this time of year.
"This is when baseball, everybody watches more," Gonzalez said. "We're in the last lap, but we'll see. Everybody is going to make a big push and just try to get to the playoffs, because when the playoffs start, it's a different story. Everybody starts from zero, so anyone can win. But for us, we've just got to find a way to get up there."