Bryant back for Cubs, batting third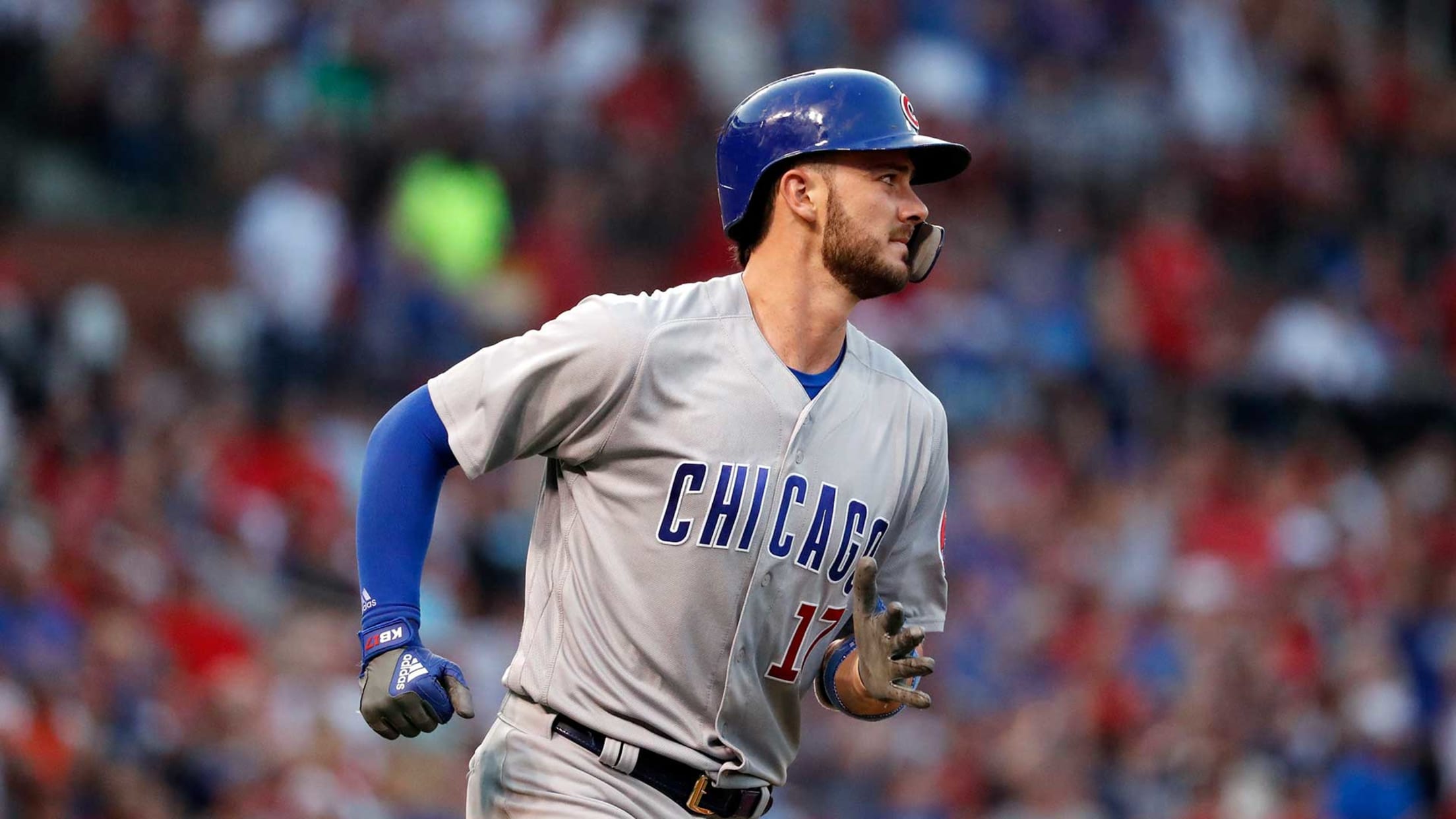 SAN FRANCISCO -- After scoring one run on just four hits in Monday night's extra-inning loss, the Cubs will soon welcome a significant boost to their lineup.Before Tuesday's game, manager Joe Maddon said third baseman Kris Bryant was flying out to San Francisco. On Wednesday, Bryant was activated and inserted
SAN FRANCISCO -- After scoring one run on just four hits in Monday night's extra-inning loss, the Cubs will soon welcome a significant boost to their lineup.
Before Tuesday's game, manager Joe Maddon said third baseman Kris Bryant was flying out to San Francisco. On Wednesday, Bryant was activated and inserted into the Cubs lineup, batting third and playing third base. The 26-year-old had been sidelined since June 23 with a sore left shoulder.
"I think there's an opportunity he might be able to play tomorrow," Maddon said on Tuesday. "We had hoped that it would work out this way and it looks like it's going to."
In a short rehab stint at Double-A Tennessee, Bryant went 2-for-6 with a home run and three RBIs. He exited Tuesday's game in the fourth inning after two at-bats.
Maddon has used a combination of Javier Baez, David Bote, Ian Happ and Tommy La Stella to fill the void at third base. Bote, a rookie, likely was the biggest beneficiary, but he was optioned to Triple-A Iowa to make roster space for Bryant.
Now, Maddon will have some balancing to do with Bryant's imminent return, a decision the Cubs manager described as "a wonderful problem."
"Javy Baez has ascended to the third spot in the batting order, done a great job with that," Maddon said. "Albert Almora's playing more often in the leadoff spot. Happer's gotten himself straightened out with more playing opportunity."
Prior to his brief stay on the disabled list, Bryant led off in five consecutive games. Maddon is still deciding where he'll insert the former MVP in the lineup on a regular basis.
"You always wanted to put Javy [at leadoff] but you couldn't because it was always an all or nothing approach," Maddon said. "Now it's not. All or nothing guys you put toward the bottom of the order and take what you get because they're not going to be on base for your run producers. But all of a sudden he is. Albert is. Addison Russell is getting to that point now."
Martin Oppegaard is a reporter for MLB.com based in the Bay Area. Follow him on Twitter at @MartinOppegaard.