Freeland set for return from Minor Leagues
Rockies' ace in '18 on demotion in May: 'Humbling'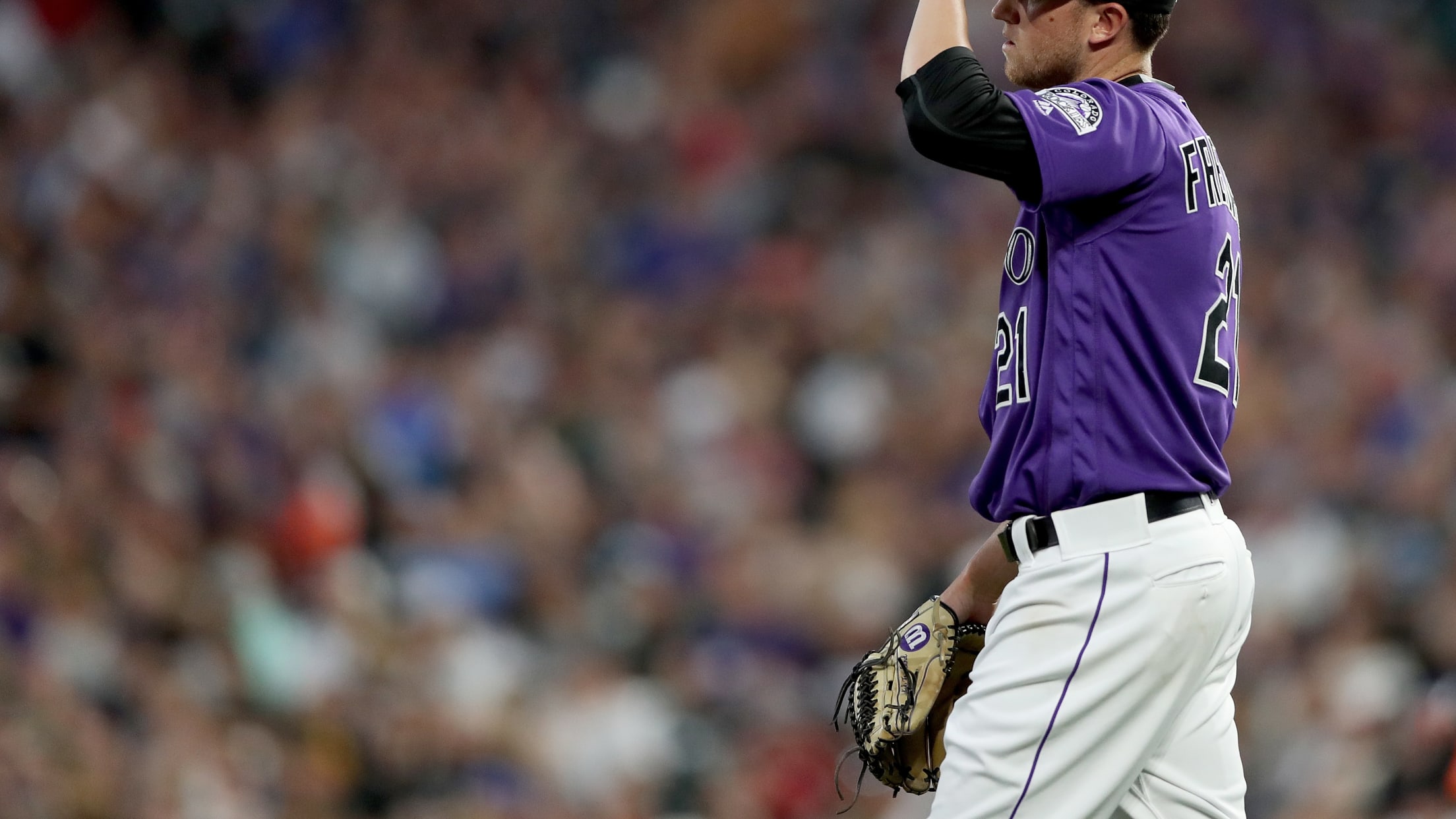 DENVER -- It's about more than Kyle Freeland and it's about more than Saturday night against the Reds. Freeland will return to the Rockies' starting rotation for the first time since May 30 after reprogramming at Triple-A Albuquerque. There will be excitement, with Freeland in his hometown, in his home
DENVER -- It's about more than Kyle Freeland and it's about more than Saturday night against the Reds.
Freeland will return to the Rockies' starting rotation for the first time since May 30 after reprogramming at Triple-A Albuquerque. There will be excitement, with Freeland in his hometown, in his home park and hoping to return to his 17-win form of last year. But it's just one game of what the Rockies hope will be a strong second half.
"This team is going to need everybody, not just me," said Freeland, whose return to the Major League roster will become official Saturday. "I'm one piece to the entire puzzle. It's not going to rely solely on me. It's going to be an entire team effort if we want to make the postseason again. Part of it is me, yes, coming back and putting together strong starts and helping build momentum for this team."
Through Freeland's struggles and in his absence, German Marquez (8-4, 4.45 ERA) and Jon Gray (9-6, 3.92 going into Friday night), who went through similar struggles last year, have stepped to the front of the rotation. A return of an effective Freeland could strengthen the club's postseason hopes, and possibly push management to make a deal for a frontline starter before the July 31 Trade Deadline.
The Blue Jays' Marcus Stroman and the Giants' Madison Bumgarner would fit, and a name the Rockies have been linked to in the past -- the Mets' Noah Syndergaard -- has surfaced this week as possibly being available.
Freeland went 2-6 with a 7.13 ERA with 17 home runs allowed in 11 starts. Breakdowns of command, location, pitch mix and, ultimately, confidence led to the poor numbers. His numbers at Albuquerque weren't good (0-4, 8.04 ERA in six starts), but they were means to an end -- and one run in seven innings in his last start was a nice finish to that stage.
"Humbling. ... Being in Triple-A it's a grind," Freeland said. "You don't have all the recovery tools and video and everything that you have up here. You have to take a little bit more focus in and really rely heavily on what you're feeling."
Freeland worked with Triple-A pitching coach Brandon Emanuel, who worked with him in Class A early in his pro career. Veteran Drew Butera caught all of Freeland's starts and was a positive influence.
Rockies manager Bud Black also emphasized to Freeland to keep the start in perspective.
"Kyle just needs to go out and be Kyle Freeland. Pitch his game," Black said. "And I told him as such. You're going to be fired up tomorrow night. It's going to be emotional for you to try to do a tremendous job.' But I tried to temper that a little with our conversation today. This is not about any one guy. This is about 25 guys on a particular night trying to win a game. And he's part of it."