Funkhouser impresses on way out of camp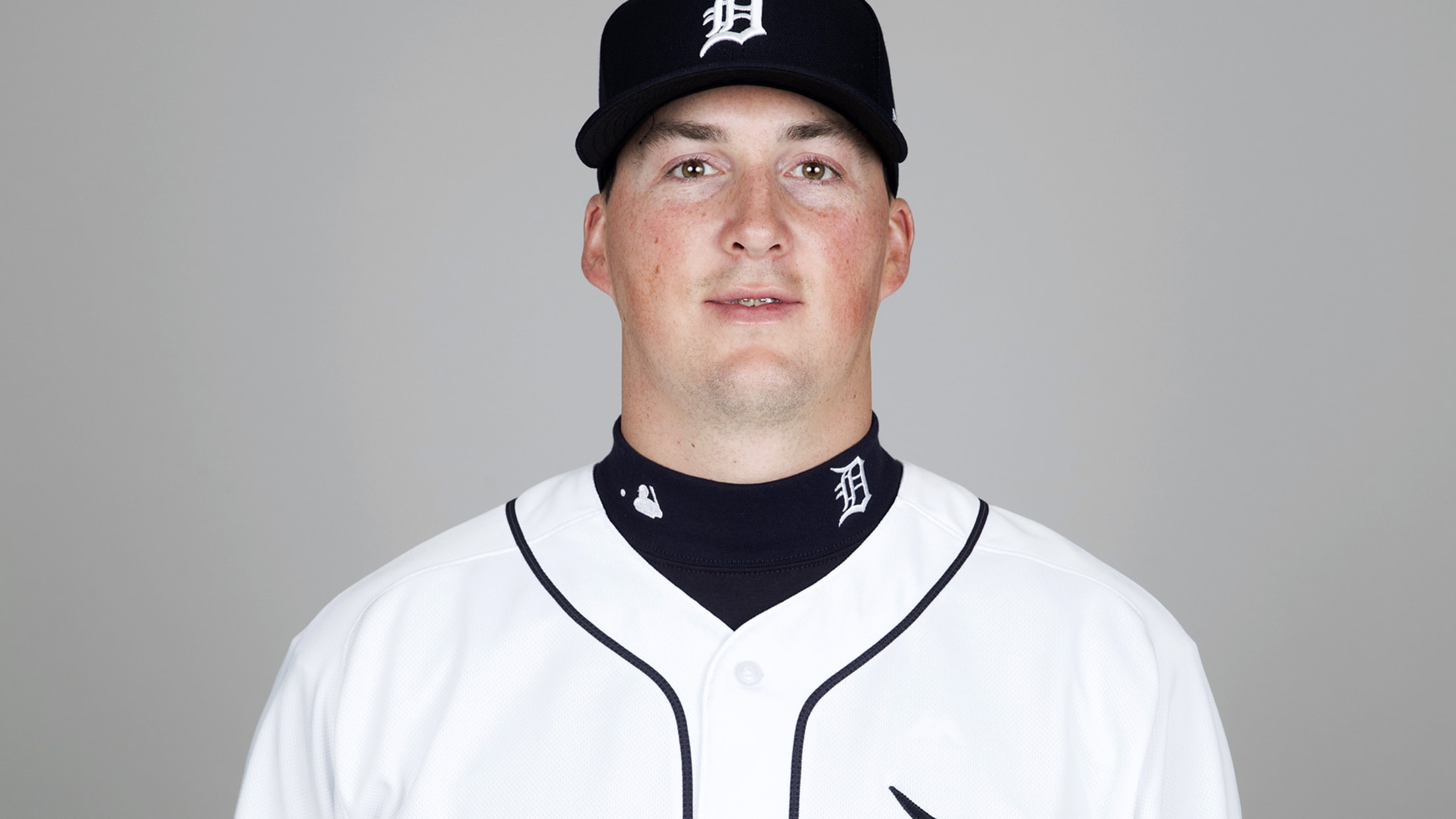 LAKELAND, Fla. -- Kyle Funkhouser cranked his fastball to 96 mph as he worked out of a bases-loaded jam in the eighth inning Sunday. It was a few ticks up from what he was throwing in his previous outings, when the Yankees and Red Sox hit him for two- and
LAKELAND, Fla. -- Kyle Funkhouser cranked his fastball to 96 mph as he worked out of a bases-loaded jam in the eighth inning Sunday. It was a few ticks up from what he was throwing in his previous outings, when the Yankees and Red Sox hit him for two- and three-run innings, respectively.
Sunday's jam wasn't entirely of Funkhouser's own making; a Pete Kozma miscue on an infield single loaded the bases. But he shut it down with a popout to third, protecting a one-run lead.
"I felt pretty good, like I could throw what I needed to when I needed to," Funkhouser said after the 3-2 Tigers win over a Braves split squad. "As I got going, I got a little more adrenaline working around traffic. But that's how it is sometimes. Thankfully, I was able to get out of that jam with no runs and smooth sailing there in the ninth."
As Funkhouser closed out the win with a two-inning save, he left an impression on the manager.
"It's good for these kids to see action like this, bow their neck a little bit as you say and get through it," manager Ron Gardenhire said. "Even though we weren't playing well behind him, I think that's always the big scene: If you make a couple of mistakes, how are they going to react to it? Are they going to blow up themselves and step back off the mound and lose their edge and their mindset? Or are they going to step back on the mound and say, 'OK, I have to get this hitter out.' And I thought he handled himself really well."
It turned out to be a parting impression. The Tigers reassigned Funkhouser on Monday to Minor League camp, where he'll likely rejoin the rotation at Triple-A Toledo. But the way he pitched on his way out will keep him in Detroit's mindset when it needs starting pitching help during the season.
If Funkhouser gets there, he'll be the first of the Tigers' highly touted pitching prospects to reach Detroit. He isn't as highly ranked as Casey Mize, Matt Manning, Franklin Perez, Beau Burrows or Alex Faedo, but he has taken the fastest climb up the organizational ladder since his selection in the fourth round of the 2016 MLB Draft.
Funkhouser might have made it to Detroit last September if not for a freak injury. When he slipped on a downtown Toledo sidewalk walking back after a game in late July, he suffered a broken bone in his foot, ending his season. Funkhouser was two starts into his Toledo tenure at the time after striking out 89 batters over as many innings at Double-A Erie.
With Funkhouser down, the Tigers looked elsewhere for pitching depth in September. In stepped Spencer Turnbull, whose three starts at the end of last season propelled him into the competition for a rotation spot this spring.
"Whether I would have gotten called up or not, it would've just been nice to have a good finish to the year and go into the offseason playing a full season and having a good season," Funkhouser said. "You just try to put yourself in the right place, the right position.
"They know what they're doing, the coaches and the front-office staff. If they determine that I'm ready or not ready, that's really up to them. I just have to go out there and try to make it hard for them to keep me down. If I go out there and pitch the way I can and get results and have positive outings, it makes it tough for them not to make the callup."