Seager returns for Seattle for opener vs. Jays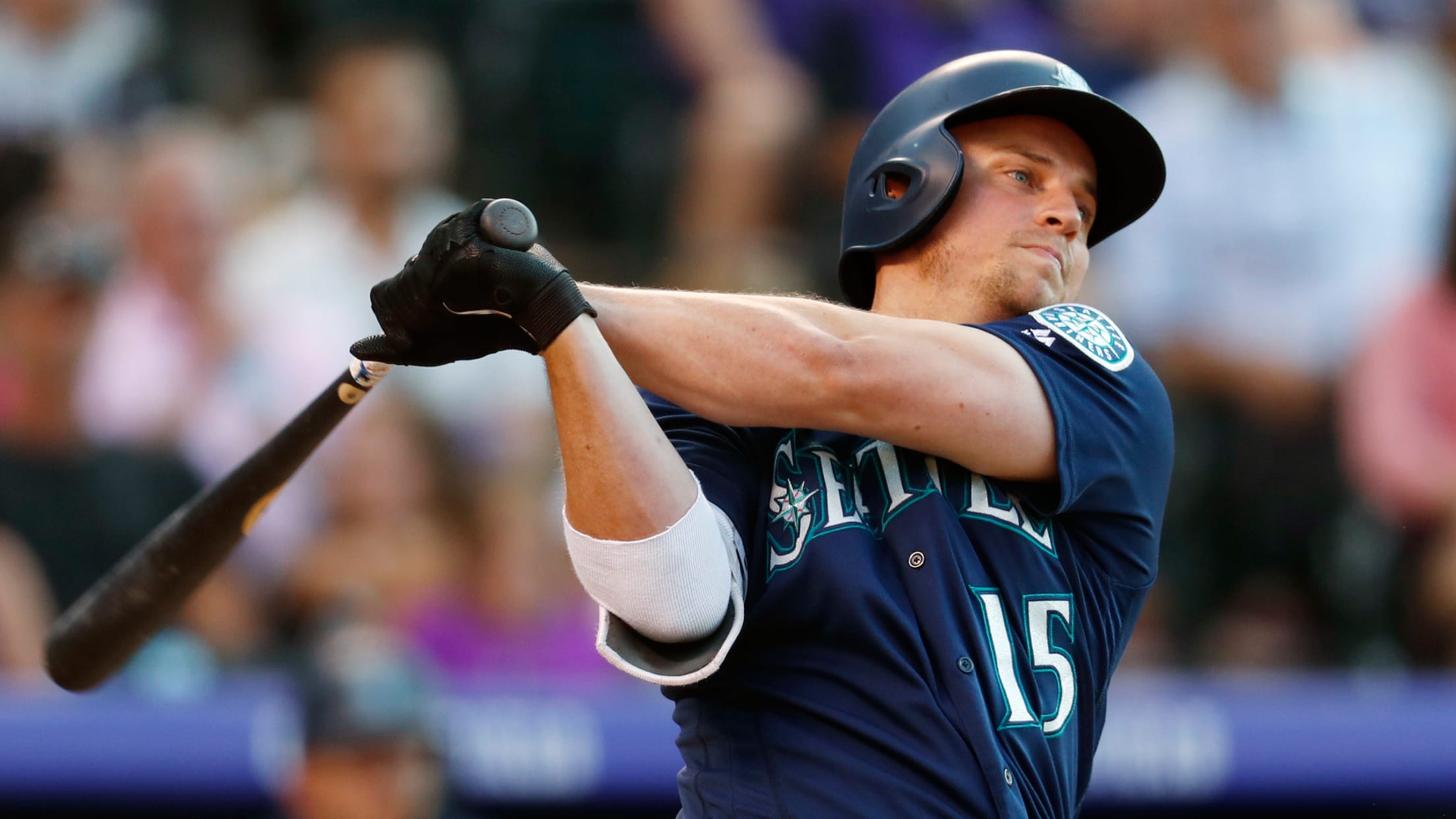 SEATTLE -- Third baseman Kyle Seager has been reinstated from the paternity list and joined the Mariners for Thursday night's series opener against the Blue Jays at Safeco Field.Seager missed the three-game series against the Astros, but was back in the lineup against Toronto after his wife, Julie, gave birth
SEATTLE -- Third baseman Kyle Seager has been reinstated from the paternity list and joined the Mariners for Thursday night's series opener against the Blue Jays at Safeco Field.
Seager missed the three-game series against the Astros, but was back in the lineup against Toronto after his wife, Julie, gave birth to their third child. Emelyn Seager was born Monday morning, giving the couple two girls and a boy.
"She's doing awesome," Seager said. "It went unbelievably well. My wife is the rock star. She's the champ. We've been home and settling in and just trying to get back into a routine."
Seager had his first two kids during the offseason and said it was definitely different having to go back to work so soon. But he's rarely missed any games in his career and said having a couple days to catch his breath might help get him ready for the stretch run
"Having a baby will absolutely put things in perspective for you," he said. "So it was good. Everything is going well and I'm ready to roll."
The Mariners optioned infielder Zach Vincej back to Triple-A Tacoma to open a spot for Seager. Vincej appeared in one game, going 2-for-4 with an RBI while getting the start at third base on Wednesday in his Seattle debut. Seager is hitting .228 with 24 doubles, 16 home runs and 57 RBIs in 104 games. He leads the Mariners in extra-base hits, is second in doubles and third in RBIs.
Beckham outrighted to Tacoma
The Mariners outrighted veteran infielder James Beckham to Tacoma on Thursday after the 31-year-old cleared waivers.
Beckham was designated for assignment on Tuesday to open a 40-man roster space after Seattle made several acquisitions prior to the July 31 non-waiver Trade Deadline.
Beckham has hit .200 in 35 at-bats over 13 games in two stints with Seattle this year while posting a .305/.406/.469 line with eight home runs and 38 RBIs in 70 games for Tacoma.