Freeman called up as Guti lands on DL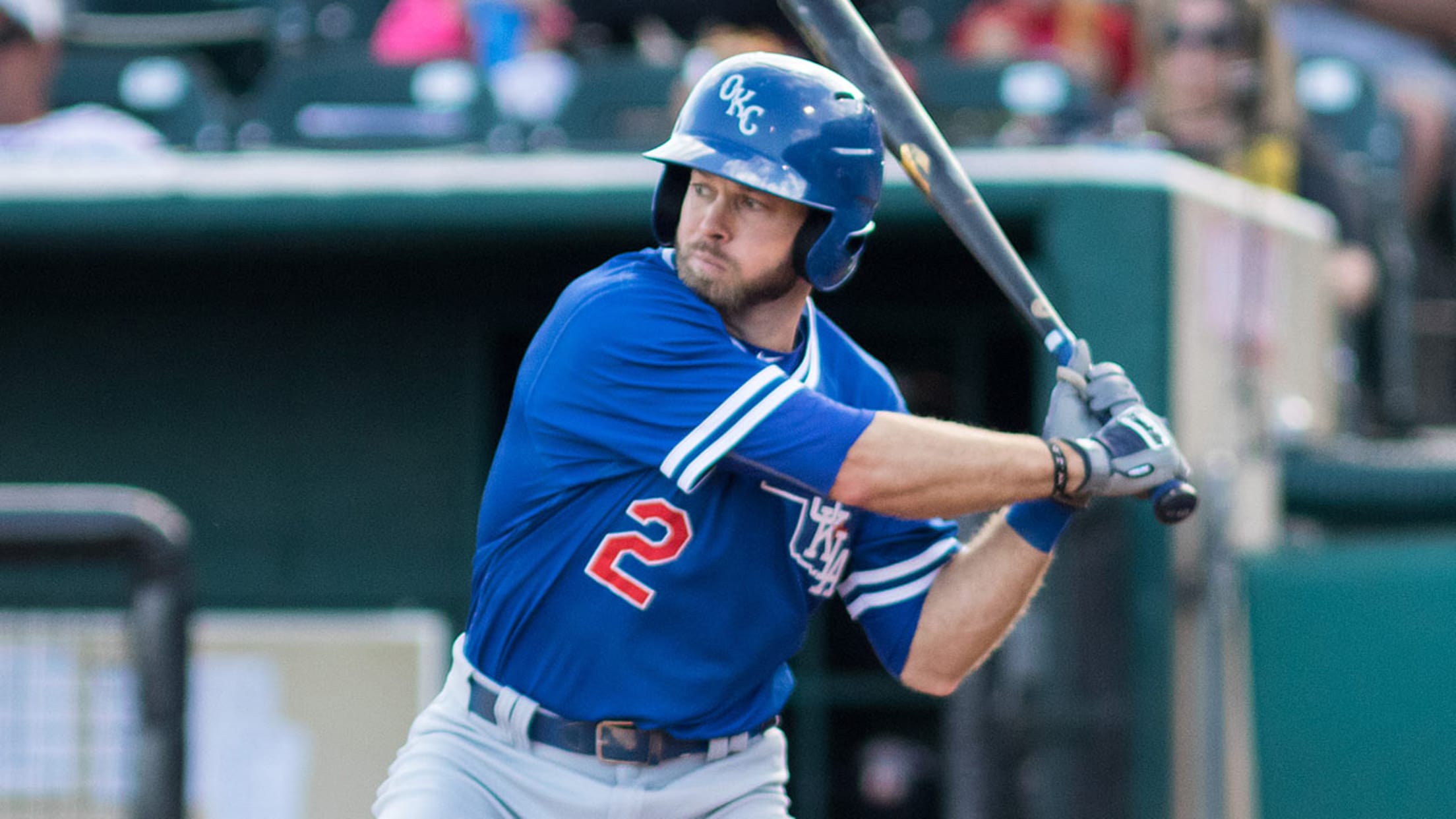 Mike Freeman was hitting .295 in 20 games for Triple-A Oklahoma City. (Bobby Stevens/MiLB.com)
LOS ANGELES -- The Dodgers on Sunday placed Franklin Gutierrez on the 10-day disabled list with an episode of ankylosing spondylitis and recalled Mike Freeman from Triple-A Oklahoma City.Ankylosing spondylitis is a chronic immune-arthritic condition, which came about in 2011 for Gutierrez, causing stiff joints and associated debilitating symptoms. Gutierrez
LOS ANGELES -- The Dodgers on Sunday placed Franklin Gutierrez on the 10-day disabled list with an episode of ankylosing spondylitis and recalled Mike Freeman from Triple-A Oklahoma City.
Ankylosing spondylitis is a chronic immune-arthritic condition, which came about in 2011 for Gutierrez, causing stiff joints and associated debilitating symptoms. Gutierrez sat out 2014 to let the medication, which he still takes, heal his body.
Manager Dave Roberts said he's not sure whether 10 days will be enough for the 34-year-old outfielder, but he hopes this gives Gutierrez a chance to "reset." Gutierrez has played in 35 games this season, hitting one home run and batting .232 with eight RBIs.
"I'd like to think that 10 days would suffice," Roberts said before the Dodgers' series finale against the Rockies. "Coming up after the off-day in 10 days, we got Arizona and we got a couple of left handed pitchers that we're going to be facing. Ideally he'll be back in a position to contribute for us in that series, but there's no guarantee."
Freeman, who was acquired on May 26 from the Mariners, will be used all over the field, Roberts said. The 29-year-old appeared in 16 games with the Mariners this season, going 2-for-30 while playing at first base, second base and third base.
"He's a guy we can use all over the field," Roberts said. "Left-handed bat. Don't know a whole lot about him. Kind of giving us the versatility on the roster."
Worth noting
• Corey Seager is feeling "considerably better" than he did on Saturday, Roberts said. Seager suffered a Grade 1 hamstring strain in the Dodgers' 6-1 win against the Rockies on Friday and sat out Saturday. Roberts said Seager is available to pinch-hit but likely will be held out of the starting lineup for three or four games.
"If the situation calls for it, we might call on him," Roberts said. "I'm not going to artificially create a situation for him to get in the game."