Lakers fan Harper thanks Kobe for memories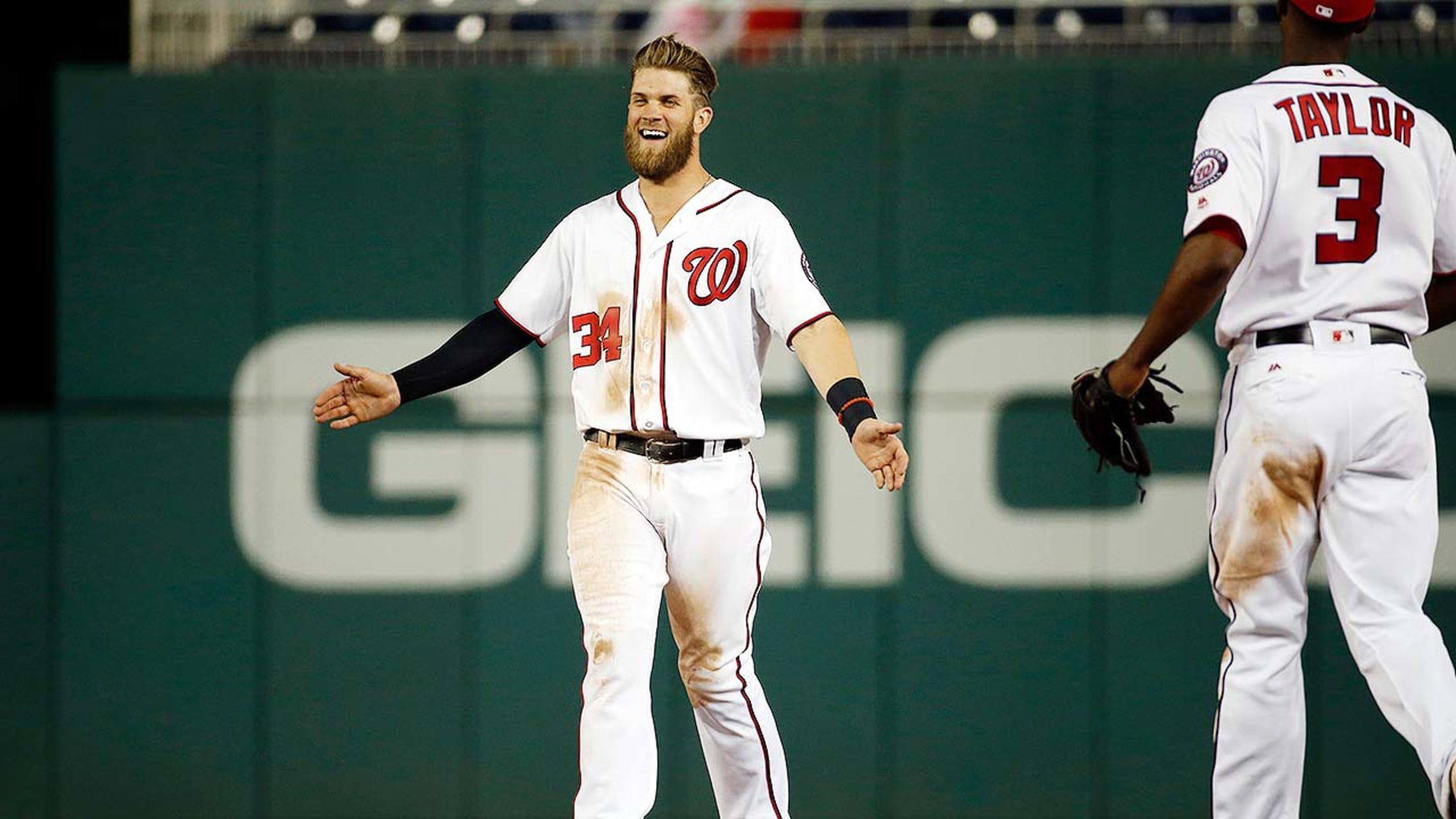 Bryce Harper says meeting Kobe Bryant two years ago "was definitely a thrill." (AP)
WASHINGTON -- While growing up in Las Vegas, Nationals outfielder Bryce Harper was a huge Lakers fan. No surprise that guard Kobe Bryant, who was set to play his last game against the Jazz on Wednesday night, was Harper's favorite player. Harper loved the energy Bryant brought to the court
WASHINGTON -- While growing up in Las Vegas, Nationals outfielder Bryce Harper was a huge Lakers fan. No surprise that guard Kobe Bryant, who was set to play his last game against the Jazz on Wednesday night, was Harper's favorite player. Harper loved the energy Bryant brought to the court on a nightly basis.
One can understand why Harper loved Bryant so much. The Lakers star won five NBA titles, a league MVP and made 18 All-Star Game appearances. In four of those games, Bryant was named MVP.
Harper gave Bryant props on Twitter on Wednesday.
Thank you for the memories @kobebryant!🙌🏼🔥 #MambaDay pic.twitter.com/deSgXYsljq

— Bryce Harper (@bryceharper3) April 13, 2016
"I grew up watching somebody who was incredibly talented. He is special in what he does," Harper said. "He was always striving to do the best every year he played. He always wanted to get better day in and day out. I took a lot from that. He has that attitude on and off the court. He's a lot of fun to watch."
Harper acknowledged that Bryant had some help while becoming one of the best players in NBA history. Harper loved the way Phil Jackson coached the Lakers. Bryant didn't become a champion until the team hired Jackson in 1999.
"Just a lot of stuff they did on the court was very special as a team, as a unit. ... You could go on and on with the great talent they had," Harper said. "It was just a lot of fun to watch while I was growing up. Kobe was somebody I cheered for. I'm sad to see him go."
Harper was able to meet Bryant for the first time two years ago. Without a doubt, Harper was thrilled to meet his idol.
"I shook his hand, said hello. That was pretty much it. It was definitely a thrill," Harper said. "It's crazy to see the guys I grew up watching leaving the game. That's Derek Jeter, Kobe Bryant or Chipper Jones or Peyton Manning. It's crazy to see everybody leaving the game."