McCullers thrilled to be with Astros for Game 6
Right-hander pauses Tommy John rehab to join teammates in Houston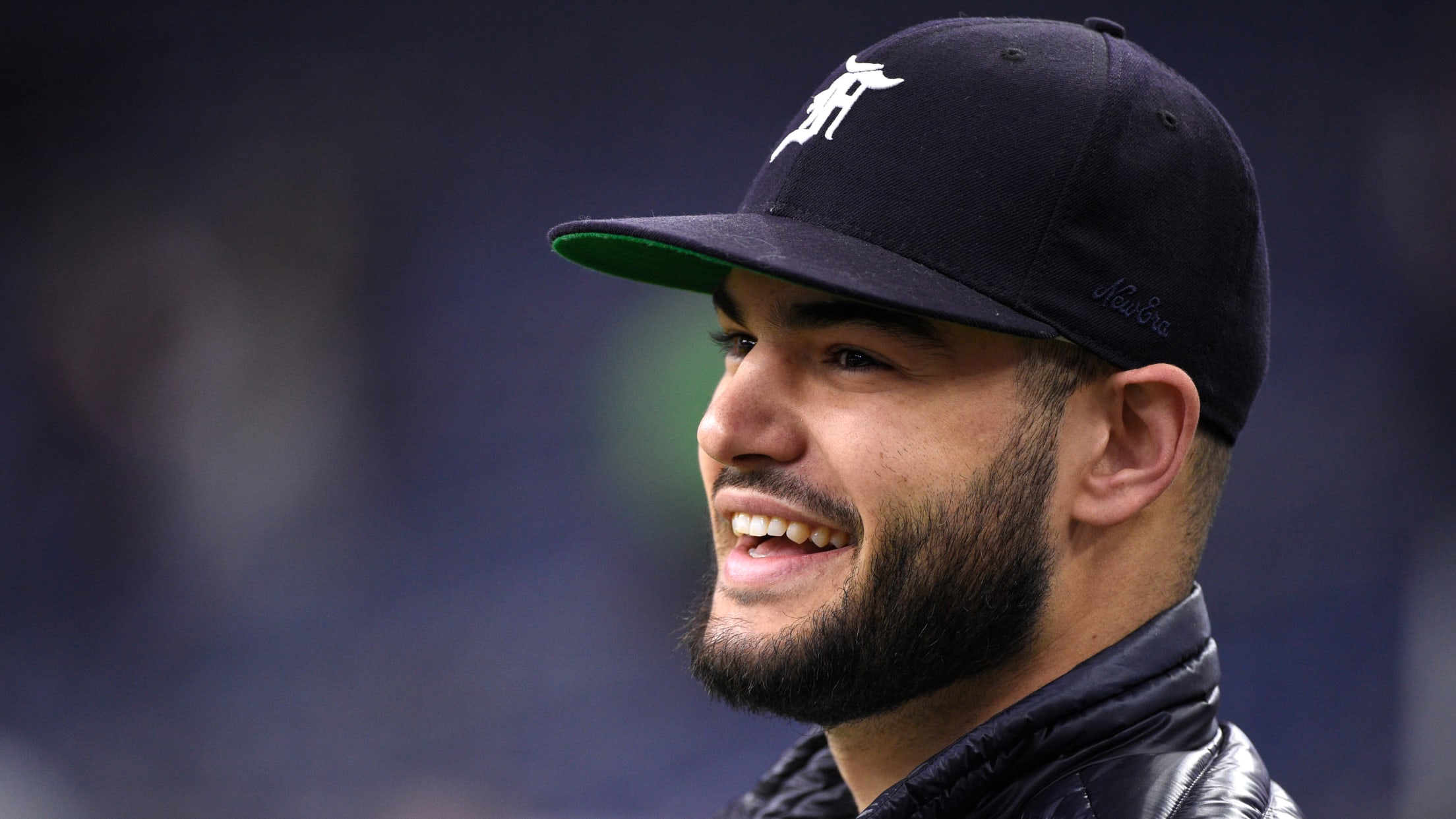 HOUSTON -- Nearly one year removed from undergoing Tommy John surgery -- and two years after he started Game 7 of the World Series -- Astros right-hander Lance McCullers Jr. left his rehabilitation program in West Palm Beach, Fla., to join his teammates for Game 6 of the World Series
HOUSTON -- Nearly one year removed from undergoing Tommy John surgery -- and two years after he started Game 7 of the World Series -- Astros right-hander Lance McCullers Jr. left his rehabilitation program in West Palm Beach, Fla., to join his teammates for Game 6 of the World Series on Tuesday night.
McCullers missed the 2019 season after undergoing surgery on Nov. 6, 2018, only weeks after he pitched with a torn ulnar collateral ligament in the American League Championship Series. He went 10-6 with a 3.86 ERA in 25 games (22 starts) in the regular season for the Astros in '18, injuring his elbow in August of that year. McCullers returned and pitched in two games in the postseason.
"It's cool to be here," McCullers said. "I was able to catch a game over in the AL [Division Series] against the Rays, and I was able to be here for Game 1 and Game 2 [of the World Series]. I'm happy to be here for hopefully only Game 6, but 7 if necessary. It's cool for me to be around the guys, because I know how hard they've worked all season. I've gotten a great perspective of it, and to be able to see them out there trying to achieve the ultimate goal going into the season is cool."
• Dress for October: Shop Astros postseason gear
McCullers said he hit 91 mph on the radar gun on Monday during his first live bullpen session in Florida since the surgery. That's a positive sign, but he's not focused on velocity.
"That's not what we're trying to do out there," McCullers said. "We're trying to make sure I'm repeating my delivery and I'm staying clean with my mechanics and above all I'm feeling good, which all those things I have been doing.
"The velocity is just a byproduct. We know the velocity will come. A lot of times, it will take guys 14, 15, 16 and 20 months [post-surgery] to get their full velocity back, so I'm not really too worried about that. I'm most worried about feeling good, which I am. I have a couple of more [live bullpen sessions] planned before the next steps are determined."
McCullers is hoping to begin a somewhat normal offseason throwing program after he throws a couple more times in Florida over the next few days, setting him up to come back to Houston and then report to Spring Training next year ready to rejoin the rotation. He and his wife, Kara, are expecting their first child in January.
"I'll be finally able to take a deep breath and relax, knowing my rehab is over, and moving onto to 2020 and wait for my daughter," McCullers said.
Back in that 90 mph club!! First live today went well! Bless up 🙏❄️ #SIUEFA pic.twitter.com/UeGs7G3p52

— Lance McCullers Jr. (@LMcCullers43) October 28, 2019
Astros fans, and even a few players, campaigned on social media the last couple of days for McCullers to throw out the ceremonial first pitch prior to Game 6. Ultimately, the honors went to NBA Hall of Famer and former University of Houston and Houston Rockets star Hakeem Olajuwon, who threw the ball to former college and pro teammate Clyde Drexler.
Alex Bregman, Collin McHugh and Gerrit Cole were pushing for McCullers to do the honors.
Make.This.Happen https://t.co/KgSO7xL9x5

— Collin McHugh (@Collin_McHugh) October 28, 2019
"I was hoping I would be able to, but it didn't work out," McCullers said. "I'm here because I want to be here to support the guys."