Phils' voice Andersen forever tied to Bagwell
Houston traded former reliever to Boston for future superstar in 1990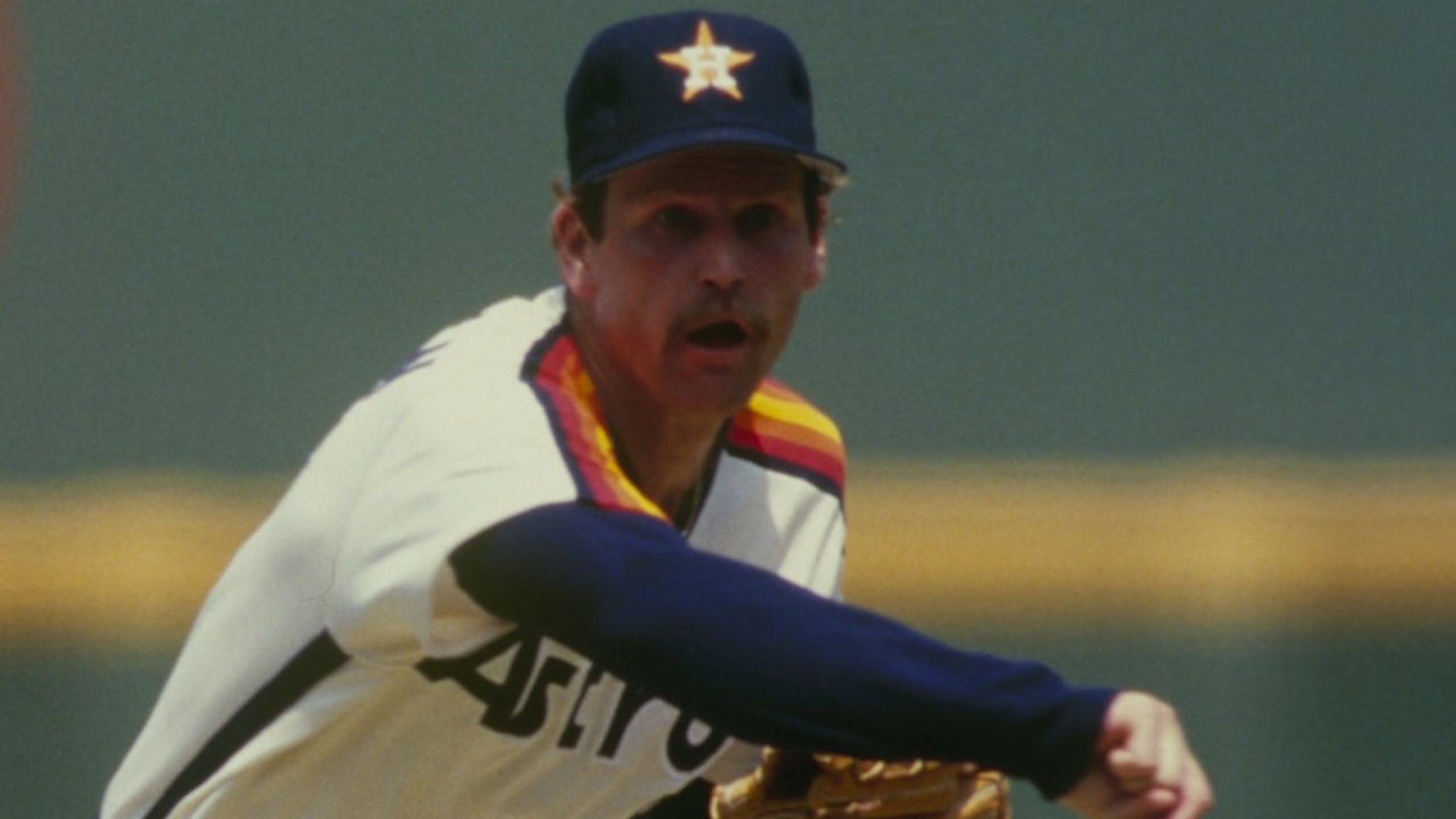 Larry Andersen was a 37-year-old reliever when Houston traded him to Boston for Jeff Bagwell in 1990. (Getty Images)
Count Larry Andersen among those pulling for Jeff Bagwell to be elected to the National Baseball Hall of Fame next week.Andersen holds the unique distinction as the only player to be traded for the Astros legend.• Complete Hall of Fame coverage"Really, what it did more than anything was make me
Count Larry Andersen among those pulling for Jeff Bagwell to be elected to the National Baseball Hall of Fame next week.
Andersen holds the unique distinction as the only player to be traded for the Astros legend.
• Complete Hall of Fame coverage
"Really, what it did more than anything was make me hope he makes the Hall of Fame more," Andersen said of the August 1990 trade that sent him from Houston to Boston in exchange for a 22-year-old Minor Leaguer who would go on to hit 449 home runs with the Astros. "I guess for a selfish reason it would make me feel better. At least I got traded for a Hall of Famer. But in the same sense, he's just a great guy and I love the way he played the game. He played the game the right way. He respected the game. For anybody that does that, I'm all for the Hall of Fame."
The 2017 Hall of Fame class will be announced Jan. 18 with coverage beginning at 5 p.m. ET on MLB Network and MLB.com. Bagwell is in his seventh year on the ballot. The former National League Rookie of the Year and Most Valuable Player was only 15 votes shy of election last year.
• Breaking down Bagwell's Hall of Fame case
Andersen, entering his 20th season as a broadcaster with the Phillies, said the trade is brought to his attention each year at the Trade Deadline and in advance of the Hall of Fame vote.
The reminders are more pronounced whenever Andersen returns to Fenway Park.
"I'll get a Bagwell card that somebody will want me to sign, or a magazine, like, 'Here we go again,'" Andersen said. "I used to think I needed security to go back into Boston. It's all in fun, though."
The Astros traded Andersen to the Red Sox on Aug. 30, 1990. A 37-year-old reliever at the time, Andersen had never heard of Bagwell, who was in Double-A.
Art Howe, the Astros' manager, called Andersen into his office to inform him he'd been traded to the Red Sox.
"You've been with the team for five years, it's not a shock, but it's a little eye-opener," Andersen said. "So I went into Art Howe's office and I'm asking, 'Well, who did I get traded for?' And he said, 'A kid named Jeff Bagwell.'"
Andersen was 5-2 with a 1.95 ERA in 50 appearances with the Astros at the time of the trade. He'd pitched to a 1.54 ERA in 60 appearances with Houston the season prior.
"I knew I was old," Andersen said, "but I was like, 'I'm coming off two really good years,' and I'm thinking, 'All they got was a Double-A player?' Then I looked and saw [Bagwell] led the league in hitting that year in the Eastern League.
Andersen helped the Red Sox win the American League East, making 15 relief appearances and posting a 1.23 ERA with 25 strikeouts in 22 innings.
Bagwell debuted with the Astros in 1991 and was the NL Rookie of the Year. He was the NL's Most Valuable Player in '94. In addition to his 449 homers, Bagwell finished his 15-year career with a .297 average, 2,314 hits, 1,529 RBIs, 1,517 runs scored and a .408 on-base percentage, all with the Astros.
"I joke with Bagwell about this, now he looks at it and he's going, 'I got traded for this old veteran pitcher?'" Andersen said.
Following the trade, Andersen flew from Houston to Boston. When he landed at the airport, he discovered the airline had lost his luggage. As he waited for things to be sorted out, Andersen grabbed a local paper and flipped to the sports page.
"Somebody had written an article and it was right after Oakland had picked up Harold Baines," Andersen recalled, "and then the first paragraph was talking about Oakland got Baines and it said the Red Sox picked up journeyman reliever Larry Andersen. Isn't that kind of like trying to fight a nuclear war with a squirt gun? Well, welcome to Boston."
Looking back, Andersen has fond memories of pitching for the Red Sox. He cites Boston as one of his two favorite cities to visit during the season, the other being Chicago and Wrigley Field.
"I loved it," Andersen said of his time with the Red Sox. "I had a great time there. I loved playing there. I would have loved to have stayed there."
Andersen signed a two-year deal with the Padres the following offseason and then finished his 17-year career with two seasons in Philadelphia, where he had pitched for nearly four years before signing with the Astros in 1986.
Andersen helped the Phillies reach the World Series in 1983 and '93, making six relief appearances in the Fall Classic. He holds the franchise record for the longest consecutive scoreless streak by a reliever (32 2/3 innings), set in '84.
After he hung up his spikes, Andersen spent three seasons as a Minor League pitching coach with Double-A Reading (1995-96) and Triple-A Scranton ('97). He joined the Phillies broadcast booth in '98.
With a long career in baseball, Andersen understands trades like the one that sent him to Boston for Bagwell are part of life in the Major Leagues.
"It's part of baseball," Andersen said. "But I look at it like, if you're going to get traded, why not have it be for a Hall of Famer?"