LeBron to Dodgers: 'Finish your breakfast!!'
Dad LeBron has spoken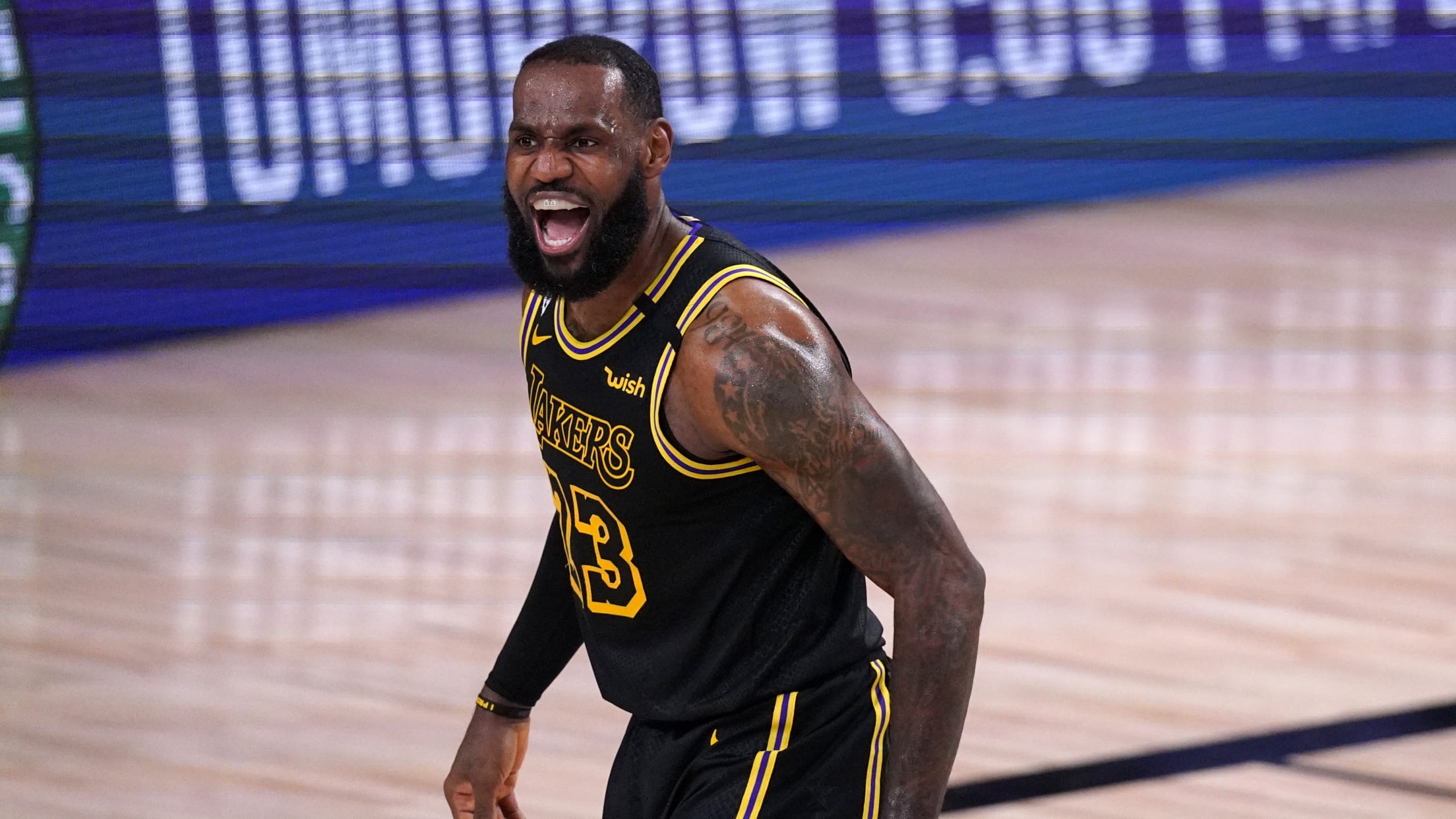 LeBron James has been closely following the Dodgers' World Series games -- live-tweeting pretty much every major highlight from their Game 1 win on Tuesday night. He's been likened to being the Dodgers' dad, rooting them on and motivating the the players with lots of exclamation points and hashtags. And
LeBron James has been closely following the Dodgers' World Series games -- live-tweeting pretty much every major highlight from their Game 1 win on Tuesday night. He's been likened to being the Dodgers' dad, rooting them on and motivating the the players with lots of exclamation points and hashtags.
And after the Dodgers beat the Rays, 4-2, in Game 5 on Sunday night, they were just one victory away from winning their first Fall Classic in 32 years. Dad LeBron, of course, had some words for his team.
Yessir!!!! 1 more. Job Not Done! FINISH YOUR BREAKFAST!! @Dodgers

— LeBron James (@KingJames) October 26, 2020
We're thinking "Finish your breakfast!" doesn't mean Cody Bellinger or Max Muncy didn't finish their breakfast and Dad LeBron is angry at them. We're guessing he means breakfast is the World Series and there's still one more big bite left. So go on, Dodgers, and finish up your breakfast. You don't want to disappoint Dad, do you?
Matt Monagan is a writer for MLB.com. In his spare time, he travels and searches Twitter for Wily Mo Peña news.