Urias makes 1st rehab start, set for sim game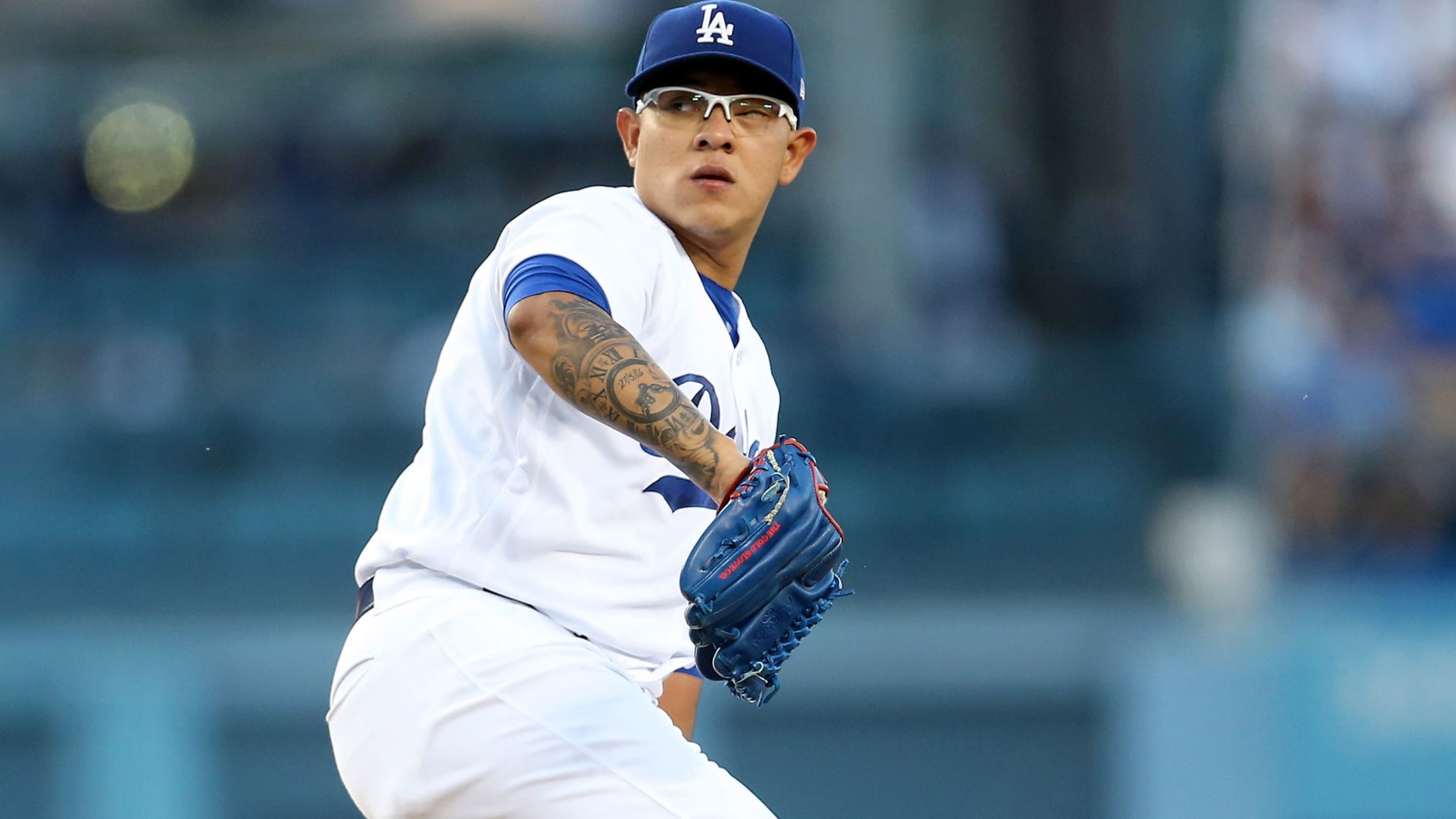 The Dodgers may soon be adding a prized arm to their bullpen -- and it won't be via the trade market.Left-hander Julio Urias made his first rehab assignment Monday night for the Dodgers' Arizona League club, tossing 1 2/3 innings of scoreless baseball.Urias struck out two AZL Royals hitters while
The Dodgers may soon be adding a prized arm to their bullpen -- and it won't be via the trade market.
Left-hander Julio Urias made his first rehab assignment Monday night for the Dodgers' Arizona League club, tossing 1 2/3 innings of scoreless baseball.
Urias struck out two AZL Royals hitters while allowing one hit before the game was postponed due to lightning strikes in the area. J.P. Hoornstra of the Los Angeles Daily News reported that Urias' fastball seemed to carry its usual velocity in his first outing back.


Julio Urías began a formal rehab assignment today in the Arizona League. I'm told he touched 94 mph on the radar gun.

— J.P. Hoornstra (@jphoornstra) July 31, 2018
Urias, 21, has missed roughly a year of action after undergoing surgery to repair a torn anterior capsule in his pitching shoulder. The talented southpaw is scheduled to throw a simulated game soon in Los Angeles, and Dodgers manager Dave Roberts recently told MLB.com that Urias would serve as a reliever if he were able to return to the big leagues this season.
"We don't know what we're going to get," Roberts said of Urias, "but I will say that in the postseason of '16, and his first taste of the big leagues and what he did -- the heartbeat, the stuff -- to get him back in a short stint is something we feel comfortable we can bet on. We're all excited for this."
Urias, one of the Dodgers' most valuable prospects, showed promise in the 2016 postseason with two appearances. He followed up with five starts in '17, recording a 5.40 ERA before suffering his shoulder injury in a Minor League start in May.