Roth called up to Rangers; Jackson optioned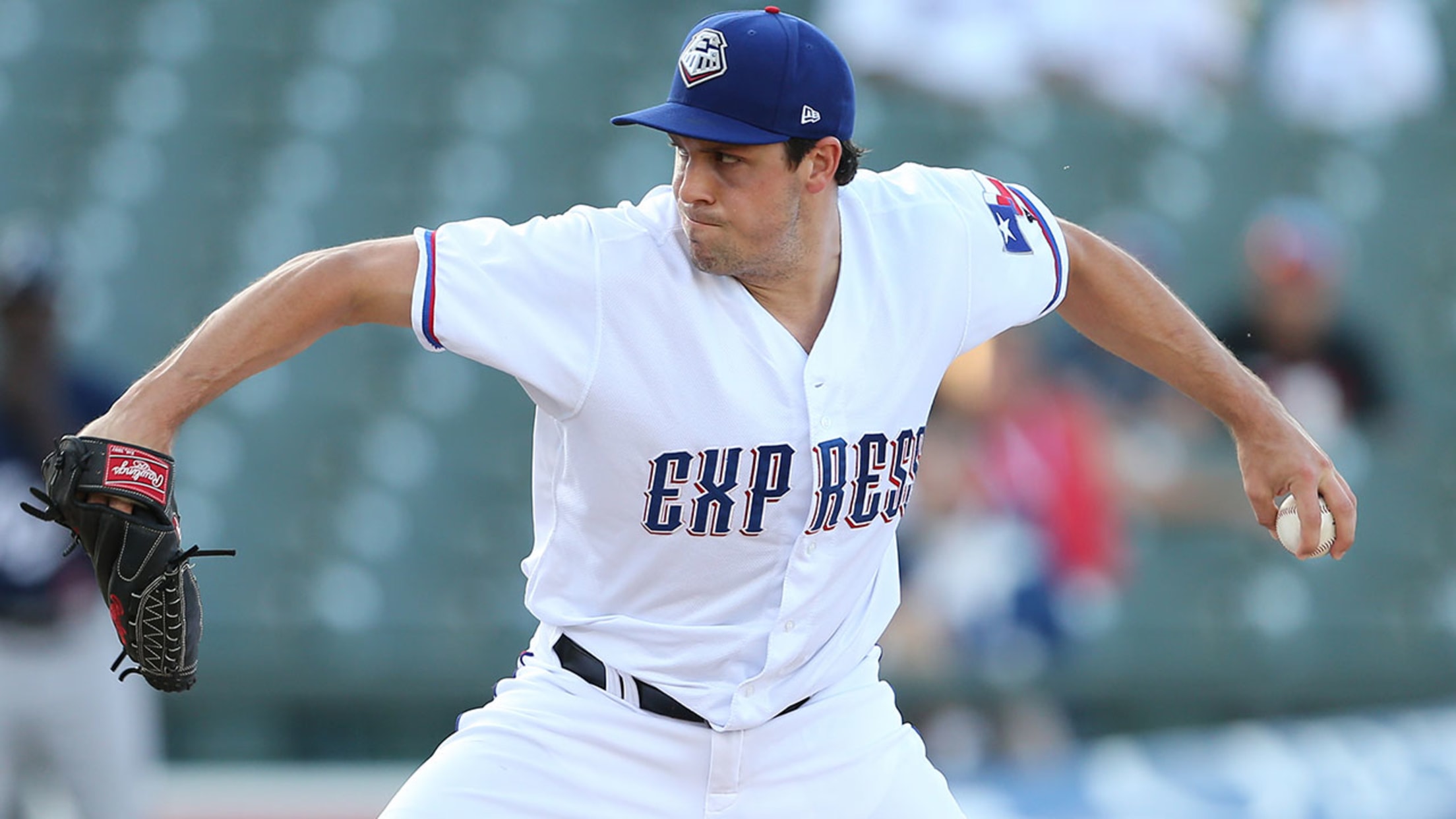 In Triple-A Round Rock, Michael Roth was 7-3 with a 2.66 ERA in 17 appearances, 12 of which were starts. (Getty)
MINNEAPOLIS -- The Rangers have called up left-hander Michael Roth from Triple-A Round Rock and optioned right-hander Luke Jackson to Double-A Frisco.Roth was a starter at Round Rock but will work out of the bullpen for the Rangers. Manager Jeff Banister said Chi Chi Gonzalez will likely stay in the
MINNEAPOLIS -- The Rangers have called up left-hander Michael Roth from Triple-A Round Rock and optioned right-hander Luke Jackson to Double-A Frisco.
Roth was a starter at Round Rock but will work out of the bullpen for the Rangers. Manager Jeff Banister said Chi Chi Gonzalez will likely stay in the rotation and pitch against the Twins on Thursday in Arlington.
"Right now as we sit, Chi Chi will stay on turn," Banister said. "Obviously we reserve the right to make a different decision."
Gonzalez allowed four runs in just two-thirds of an inning on Saturday, allowing two hits and two walks while throwing 38 pitches. Three of the runs were unearned, though, as the Rangers failed to turn two potential inning-ending double play grounders.
"Chi Chi only gave up two hits," said Banister, who pulled Gonzalez mainly to keep him from being overextended.
"That's on me, protecting the kid after getting to 38 pitches. A guy gets to the 40-pitch mark, 24-year-old starter, you're getting diminishing returns and running the risk of injury."
Roth, 26, was 7-3 with a 2.66 ERA in 17 appearances, 12 of which were starts, with Round Rock. His last outing was a two-hit shutout on Sunday night against Colorado Springs.
He was 2-1 with a 7.79 ERA in 21 relief appearances and one start for the Angels in 2013-14, and 9-9 with a 4.85 ERA in 19 starts and 12 relief appearances for Triple-A Columbus in the Indians' organization last year.
"I feel I've found my arm slot and I'm working hard to maintain it and keep everything smooth," Roth said. "I've bounced around, this is my third [organization], and this year has been good for me. I went down to the Dominican [Republic] this winter to work on some things, and I've felt that I've done that. I've learned something about my mechanics that have helped me on the mound."
Roth had been selected to play in the Triple-A All-Star Game next week in Charlotte but will have to miss it.
"No, it's all right," Roth said. "I think I'll be OK up here."
Jackson was optioned to Frisco to keep pitching through the All-Star break, and the Texas League has already had its All-Star Game. He was sent down with a 10.80 ERA in eight outings with opponents hitting .415 off him.
"We need him to get more touches with the baseball," Banister said. "He looks really good in the first inning, and it kind of gets away from him in the second inning. The effort level gets higher and things speed up on him. The last hitter he faced [on Saturday], he was throwing 97 miles per hour. That indicates a little more effort. We need him to control the effort, throw strikes. The breaking ball needs to be more consistent."
Rangers beat
• Banister said not only does Ian Desmond deserve to be an All-Star, but he could also be considered the league's Most Valuable Player for the first half. Said Banister, "Who else has added more value to his team?"
• The Rangers made room for Roth on the 40-man roster by putting Colby Lewis on the 60-day disabled list. Lewis is sidelined with a strained muscle in the back of his right shoulder and is expected to miss at least two months.
• Roth was supposed to pitch for Round Rock on Saturday night but was scratched because of his callup. Alex Claudio, recently optioned to Round Rock, started instead and allowed one run on two hits, a walk and three strikeouts. He threw 91 pitches.