Tigers activate Martin off disabled list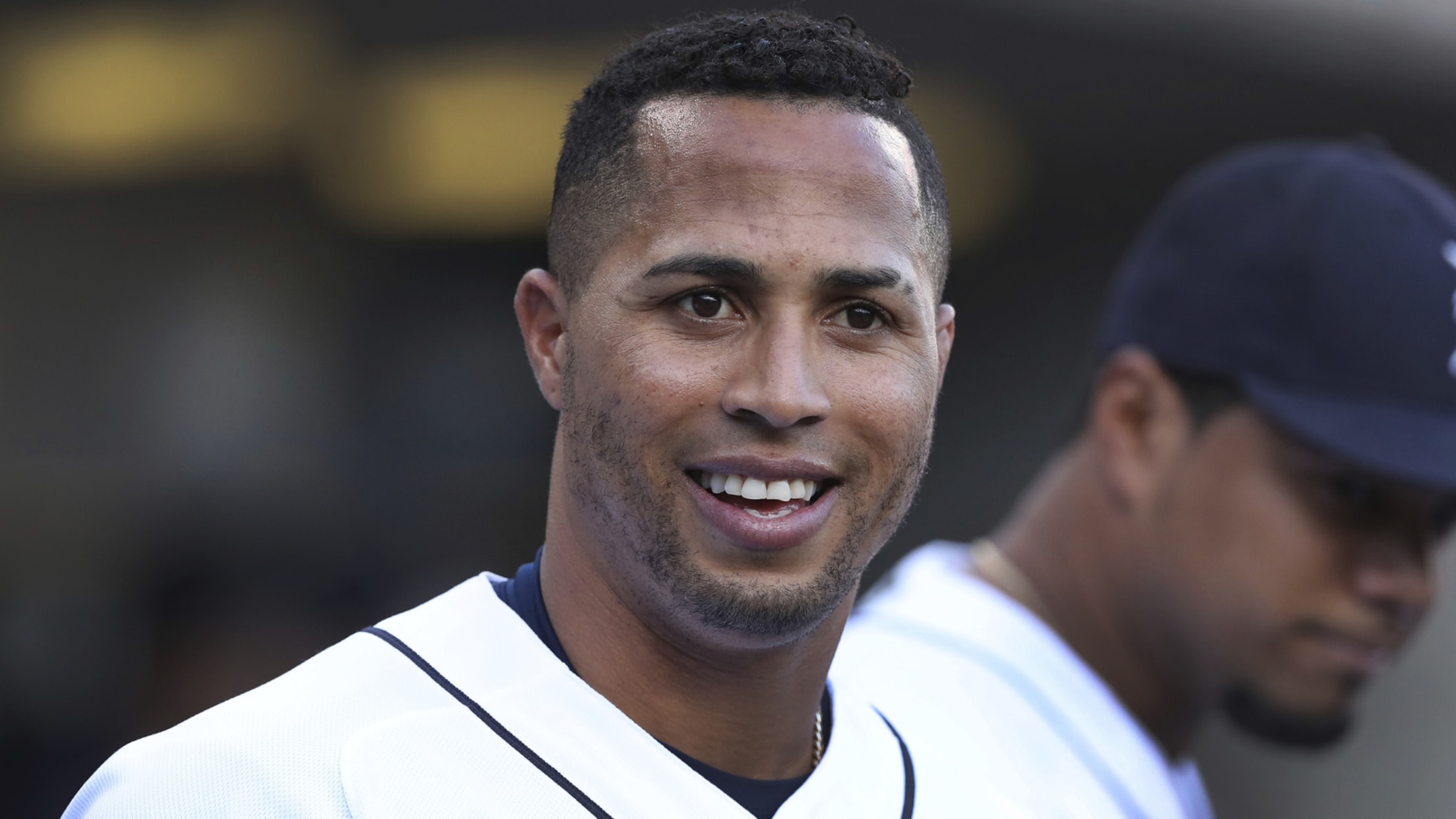 Detroit Tigers center fielder Leonys Martin walks in the dugout before the first inning of a baseball game against the Tampa Bay Rays, Tuesday, May 1, 2018, in Detroit. (AP Photo/Carlos Osorio) (Carlos Osorio/AP)
SEATTLE -- Center fielder Leonys Martin was back in the lineup and led off for the Tigers against the Seattle Mariners on Friday after being activated from the 10-day disabled list. He went 0-for-4 with a run scored in the Tigers' 5-4 loss.In a corresponding move, the Tigers optioned left-handed
SEATTLE -- Center fielder Leonys Martin was back in the lineup and led off for the Tigers against the Seattle Mariners on Friday after being activated from the 10-day disabled list. He went 0-for-4 with a run scored in the Tigers' 5-4 loss.
In a corresponding move, the Tigers optioned left-handed pitcher Ryan Carpenter to Triple-A Toledo.
The 30-year-old Martin had gone on the disabled list with a left hamstring strain on May 9. Martin is hitting .294 with five homers and 15 RBIs in 32 games.
"He's fine; he's been driving us crazy in here," Tigers manager Ron Gardenhire said. "He came in, he said he feels great. There you have it. He wants to play."
Martin was able to do some running before the contest and noticed no aftereffects with his hamstring.
"If I go out there, I'm going to do my best," Martin said before the game. "I'm going to be 100 percent to play the game."
Martin, an eight-year Major Leaguer, enjoyed one of his finest seasons with the Mariners in 2016, hitting .247 with 15 homers, 47 RBIs and 24 stolen bases in 518 at-bats.
Rob Shore is a contributor to MLB.com based in Seattle.