MLB Alumni revisit one shining moment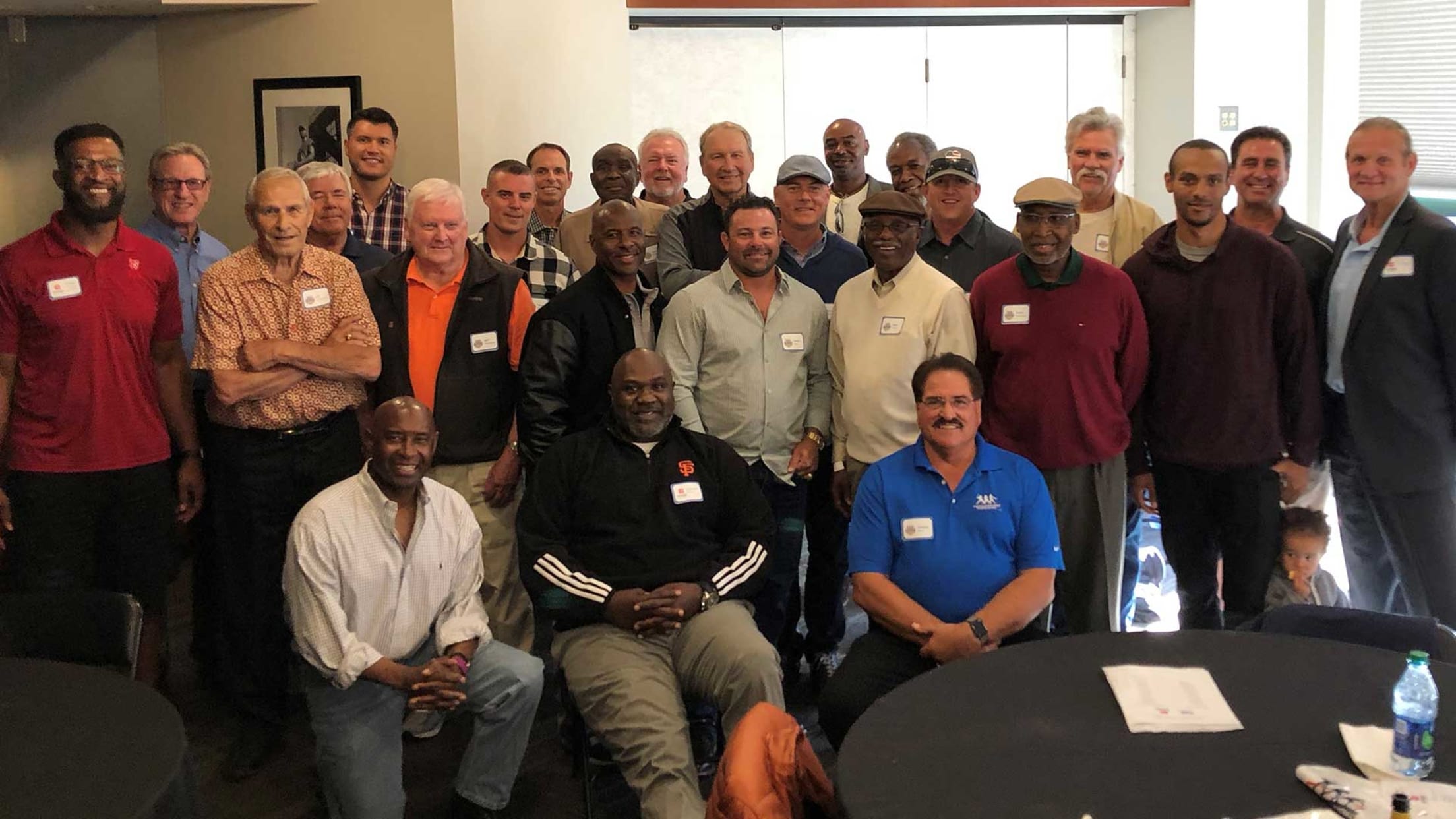 SAN FRANCICO -- Although he's heard a little about Moonlight Graham, Leroy Reams has never seen the movie "Field Of Dreams."No matter. He's lived much of the same dream that Graham did. Reworked into a fictional existence in W.P. Kinsella's novel "Shoeless Joe," Graham made the move to the big
SAN FRANCICO -- Although he's heard a little about Moonlight Graham, Leroy Reams has never seen the movie "Field Of Dreams."
No matter. He's lived much of the same dream that Graham did. Reworked into a fictional existence in W.P. Kinsella's novel "Shoeless Joe," Graham made the move to the big screen when the book was adapted into the Kevin Costner/James Earl Jones movie.
Graham made it to the big leagues for one game. He got to play right field with the New York Giants for one inning (on June 29, 1905, in reality; at season's end in the movie), but never got to bat.
Reams can identify. He made it to the big leagues in 1969 with the Phillies. He was up for a week, struck out in one pinch-hit at-bat but never played on defense.
Reams and about two dozen former Major Leaguers gathered Tuesday night at AT&T Park in San Francisco -- together with a similar number of NFL alums -- as part of outreach programs by the player alumni groups. It's the fifth of 20 programs put on by the Major League Baseball Players Alumni Association this year, some of which will include participation from NFL, NBA and NHL alumni.
It's a chance to catch up with former brothers in arms, take in a game and hear what that alumni group has in the works for its members.
"It was a wonderful opportunity, a great experience," Reams said of his one big league game. "It was the crowning point of my life and all I went through to get from Class C ball to the top. And being here tonight, this makes it all worthwhile."
A native of Oakland, Reams started in the Yankees' organization in 1969, moving from Class C ball (Idaho Falls in the Pioneer League), eventually making it to the Eugene Emeralds, the Phillies' Pacific Coast League team. In the first week of May 1969, he got the call.
"He came over to me all smiles and said, 'The CatMan is getting called up.' It was a great moment," Gene "Butch" Rounsaville said. Rounsaville, who was also at Tuesday's event, was Reams' roommate at the time and even now refers to Reams by his "CatMan" nickname.

On May 7, after he'd been up a few days, Reams got the word from manager Bob Skinner in the eighth inning to get ready. Down 6-1 to the Astros, the Phillies needed a pinch-hitter. Houston ace Larry Dierker, in the middle of what would be his only 20-win season, needed just four pitches -- all fastballs -- to strike Reams out.
"It might have been the best game of his career that night," Reams said. "He struck out 14, he was just on. He just climbed the ladder with me."
Two days later, after a rainout, Reams got taken aside.
"Skinner told me, 'You can't hit big league pitching,'" Reams said.
After just four pitches, that was something of a rush to judgment. But there would be no MLB tomorrow for Reams.
He said it never occurred to him that he'd never be back in the big leagues. But after one more season at Triple-A, he retired, went home to Oakland and began a successful career as an insurance salesman with Metropolitan. His son, Ron, who made the journey across the bay for Tuesday's meeting and game, also played baseball, making it to Double-A before moving on.
"I was a little surprised that CatMan never got another shot," Rounsaville said. "He could hit. If there'd been a designated hitter, he would have played a long time, for sure. He played all over the place for us, never really had a fixed position, but he could always hit."
Reams' big league experience wasn't as extensive as that of other attendees like catcher Matt Walbeck, infielder Ed Bressoud, starting pitcher Noah Lowry and infielder Nate Oliver. Even Rounsaville got into eight big league games for the White Sox in 1970, including pitching in relief on Opening Day for the Sox that season.
But Reams' experience was every bit as intensive.
"I always loved baseball, loved the game," Reams said. "Playing in the big leagues, even for one game, was a rewarding experience."
John Hickey is a contributor to MLB.com based in San Francisco.