Liberty Bell from The Vet installed at The Bank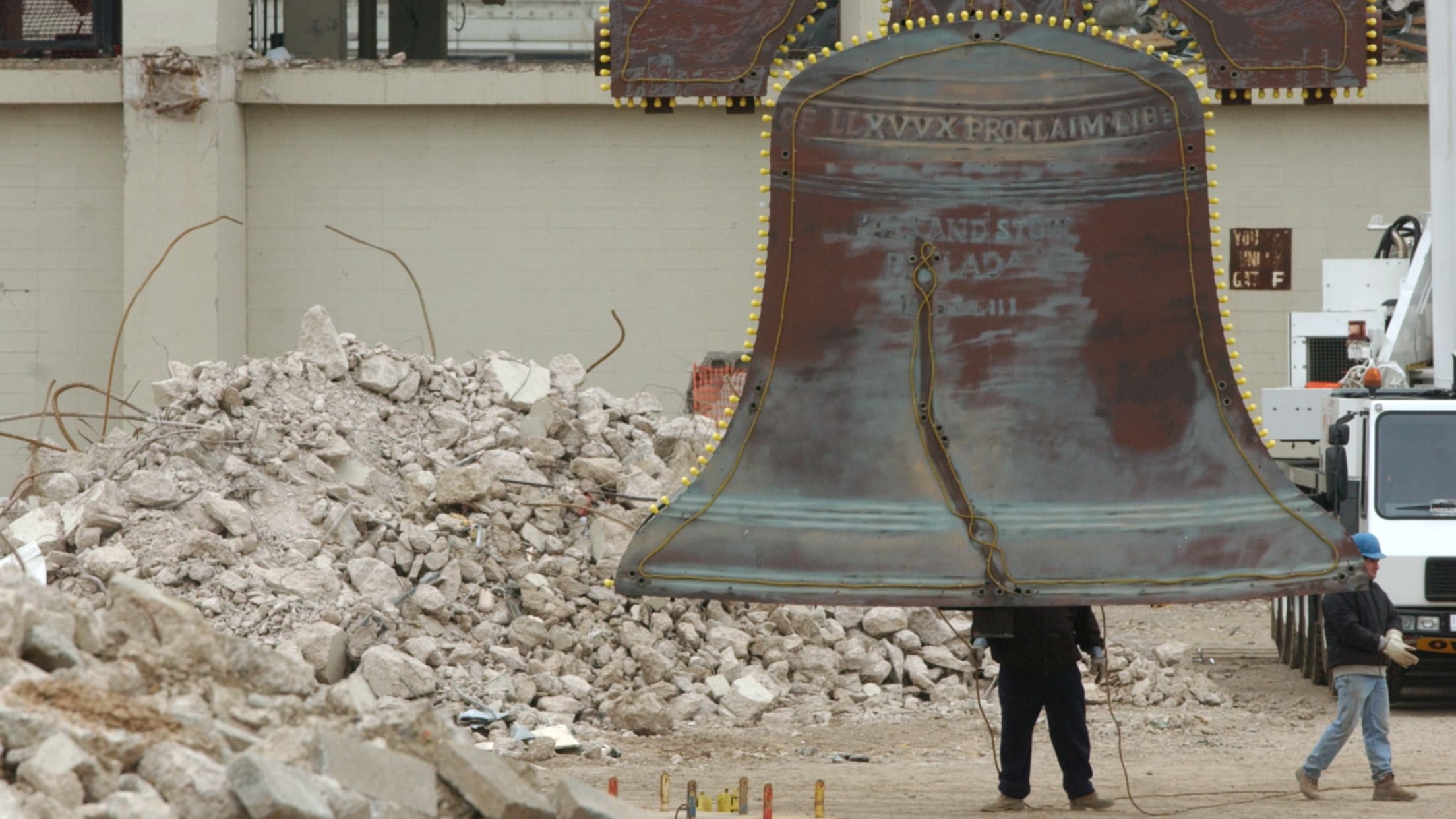 The Liberty Bell that once topped Veterans Stadium will now welcome Phillies fans to Citizens Bank Park. On Thursday -- the 15th anniversary of the demolition of the Phillies' old stadium on March 21, 2004 -- the refurbished bell was installed at the new home that replaced the Vet. Philadelphia
The Liberty Bell that once topped Veterans Stadium will now welcome Phillies fans to Citizens Bank Park.
On Thursday -- the 15th anniversary of the demolition of the Phillies' old stadium on March 21, 2004 -- the refurbished bell was installed at the new home that replaced the Vet. Philadelphia has played at Citizens Bank Park since the 2004 season, after 33 years at Veterans Stadium from 1971-2003.
The Liberty Bell is now located outside the Pass and Stow section of the ballpark -- named after the two Philadelphia workers who re-cast the city's original Liberty Bell in 1753 and whose names are inscribed on it -- where fans can see it come Opening Day. The Phillies open the 2019 regular season next Thursday at 3:05 p.m. ET against the National League East-rival Braves.
The team has incorporated the Liberty Bell, an iconic symbol of Philadelphia, on its logos and in its ballparks throughout franchise history in honor of the bell's historical significance.
The 5,000-pound bell now on display at Citizens Bank was the second of two Liberty Bells used at Veterans Stadium. It was installed on the Veterans Stadium catwalk above center field prior to the 1983 season and remained there for 21 years until the stadium was imploded.