Longest home runs for every MLB team
Statcast measures farthest blast since 2015 for all 30 clubs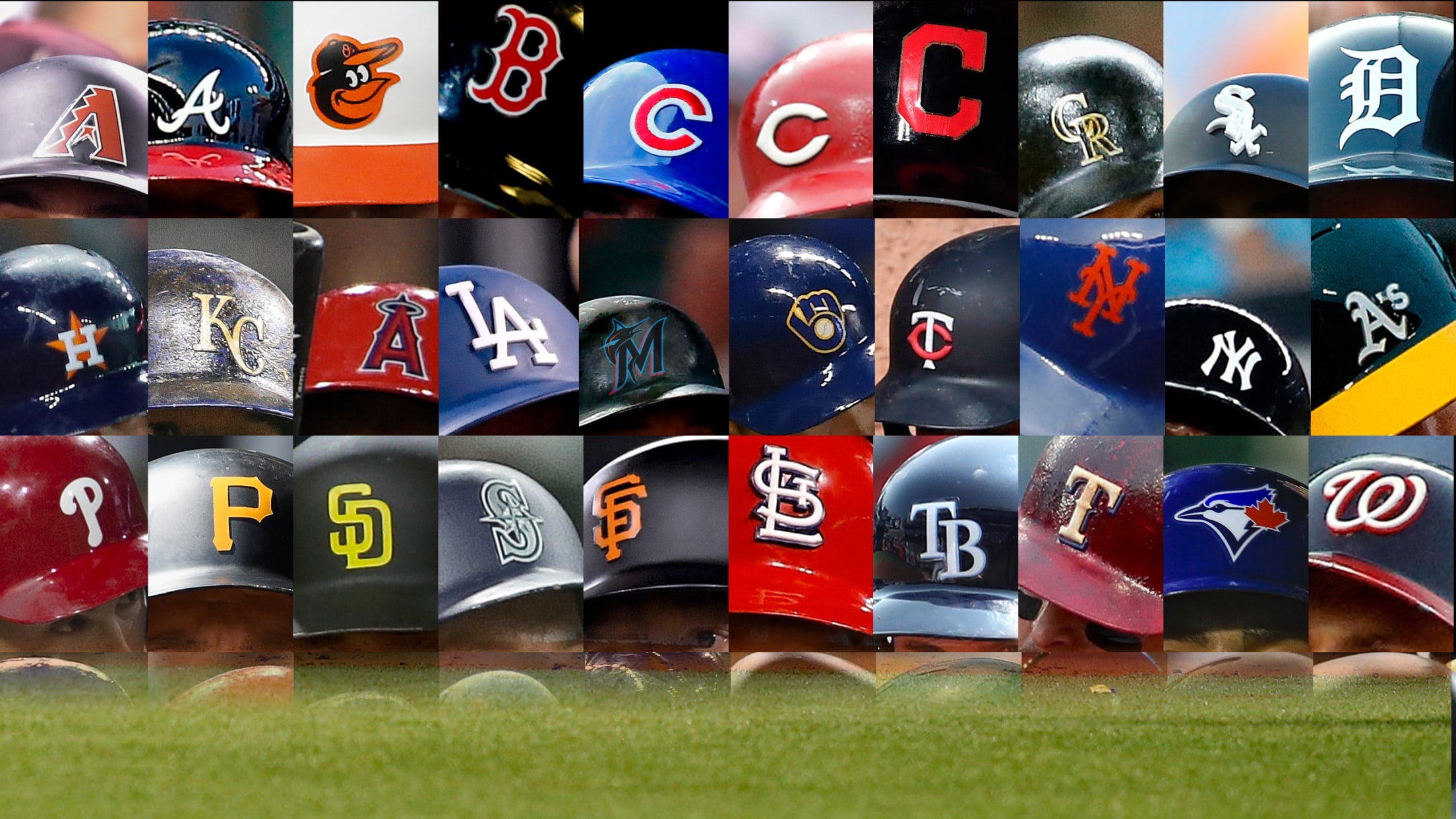 Ever since Babe Ruth launched Major League Baseball into the live-ball era with his awe-inspiring home runs, wowed fans have been asking: "How far did that ball go?" Teams had their own methods for estimating home run distance for nearly a century. But now, the launch of Statcast™ has given
Ever since Babe Ruth launched Major League Baseball into the live-ball era with his awe-inspiring home runs, wowed fans have been asking: "How far did that ball go?"
Teams had their own methods for estimating home run distance for nearly a century. But now, the launch of Statcast™ has given us a whole new tool to answer the question, thanks to the tracking technology at every MLB ballpark.
Here is a look at the longest homers hit by each of the 30 MLB clubs since Statcast™ began tracking home run distances at the start of the 2015 season.
American League East
Blue Jays: Josh Donaldson, April 23, 2015, vs. BAL; Sept. 17, 2017, at MIN
Distance: 481 feet (Watch them: HR No. 1; HR No. 2)
Both of these big flies were demolished. The first, with a 112.5-mph exit velocity, Donaldson launched into the second deck at the Rogers Centre. He hit the second even harder, at 113.5 mph, reaching the upper tank at Minnesota's Target Field. Full Blue Jays leaderboard
Orioles: Jonathan Schoop, Aug. 26, 2015, at KC
Distance: 484 feet (Watch it)
The Orioles have had their share of big sluggers in recent years, but it's Schoop who holds this title. One of baseball's best sluggers at second base, he jumped on this Johnny Cueto pitch that tailed in off the inside corner and kept it just fair down the left-field line at Kauffman Stadium. Full Orioles leaderboard
Rays: Avisaíl García, May 14, 2019, at MIA
Distance: 471 feet (Watch it)
It took a long time for anybody to break J.P. Arencibia's record of 464 feet, set back in 2015, when the catcher played 24 games for Tampa Bay in his final MLB season (though C.J. Cron tied it in '18). Garcia finally set a new mark by demolishing a pitch from Miami's Caleb Smith way over the center field wall for the longest homer by a visiting player at Marlins Park since '15. However, the 112.9 mph blast wasn't the longest of Garcia's career -- he hit an even longer one to set the record for another AL team last season (see below). Full Rays leaderboard
Red Sox: Jackie Bradley Jr., Aug. 27, 2019, at COL
Distance: 478 feet (Watch it)
Before this, Hanley Ramirez held the mark for longest Red Sox homer at 469 feet in April 2017. But then Bradley Jr. stepped to the plate in Colorado and rocketed this pitch 112.1 mph over the right-field fence, going 478 feet into the night. Full Red Sox leaderboard
Yankees: Aaron Judge, June 11, 2017, vs. BAL
Distance: 495 feet (Watch it)
Judge became a sensation in 2017 because of feats like this one. The AL Rookie of the Year cleared the left-field bleachers at Yankee Stadium with a 118.6 mph, 495-foot homer. It was the longest homer of 2017 and tied Judge for the second-longest big fly in Statcast™ history. Full Yankees leaderboard
AL Central
Indians: Mike Napoli, Sept. 9, 2016, vs. MIN
Distance: 463 feet (Watch it)
The Party at Napoli's reached the highest deck at Target Field on this September night, as this blast helped the first baseman reach a career-high 93 RBIs on the season. Napoli had also hit a 464-foot ball in foul territory the night before at Progressive Field.
"That's good for bragging rights," Napoli's teammate, Rajai Davis, told MLB.com. "That's an awesome, great feeling. I don't think I've ever hit the ball that far in batting practice. He's doing it in games. That's awesome. We can all admire that." Full Indians leaderboard
Royals: Brandon Moss, July 1, 2017, vs. MIN
Distance: 474 feet (Watch it)
Moss left his mark during his lone season in Kansas City, golfing this pitch to help spur a four-run comeback for the home side against the rival Twins. Moss would retire the following spring, but his power clearly remained in his bat until the end. Full Royals leaderboard
Tigers: J.D. Martinez, July 21, 2015, vs. SEA
Distance: 467 feet (Watch it)
Not to be outdone by Nelson Cruz's 455-foot shot in the top half of the third inning, Martinez one-upped Seattle's slugger in the bottom half with this impressive blast to straightaway center at cavernous Comerica Park. The dinger impressed just about everyone in the ballpark, except perhaps the slugger who hit it.
"It all means the same to me," Martinez told MLB.com about his big fly. "I don't care. People get caught up on [distance]. To me, I really pay no mind. I just hit it, and I just hope it gets out." Full Tigers leaderboard
Twins: Kennys Vargas, June 20, 2017, vs. CWS
Distance: 483 feet (Watch it)
There really wasn't any doubt about this homer as soon as Vargas' bat met this pitch from White Sox starter Derek Holland with a scorching 114.1-mph exit velocity. Vargas' shot climbed high above the bullpen in left-center at Target Field for one of four 450-plus foot homers the first baseman hit in less than 800 at-bats in a Twins uniform. Full Twins leaderboard
White Sox: Avisail Garcia, April 3, 2018, vs. TOR
Distance: 481 feet (Watch it)
Garcia was coming off a terrific 2017 campaign in which he finished second in the AL batting race with a .330 average, but he showed he could be much more than a slap hitter with this prodigious blast at Rogers Centre. Blue Jays starter J.A. Happ's slider caught too much of the plate, and Garcia punished it with a blistering 116.7-mph exit velocity.
"It was a pretty impressive blast, just from standing in the dugout and watching it," White Sox manager Rick Renteria told MLB.com. "Anybody who is a fan of baseball must have been impressed by that shot." Full White Sox leaderboard
AL West
Angels: Mike Trout, July 8, 2015, vs. COL
Distance: 477 feet (Watch it)
Trout's second homer of the night travelled deep to straightaway center field, landing halfway up the bleachers at Coors Field. Better yet, Trout's solo blast tied the ballgame and led to an eventual 3-2 win for the Angels. Full Angels leaderboard
Astros: Yordan Alvarez, July 19, 2019, vs. TEX; Carlos Correa, Aug. 10, 2019, at BAL
Distance: 474 feet (Watch Alvarez's; Watch Correa's)
The rookie sensation Alvarez reached 10 career homers in just his 27th game -- and he did it in a big way, with a rocket shot to the upper deck in right field at Minute Maid Park that capped back-to-back-to-back home runs with Jose Altuve and Alex Bregman. Alvarez's 112.2 mph, 474-foot home run surpassed George Springer's previous team record of 473 feet, set on May 31, 2017, as the Astros' longest homer under Statcast tracking.
Less than a month later, Correa equaled his teammate. The star shortstop crushed a 111.5 mph, 474-foot shot way out to left-center field at Camden Yards -- tying the Astros team record and setting a new one for the longest home run hit in Baltimore under Statcast tracking (passing Manny Machado's previous mark of 465 feet set on June 2, 2017). Full Astros leaderboard
Athletics: Matt Olson, Sept. 15, 2017, vs. PHI
Distance: 483 feet (Watch it)
Olson's sky-high blast at Citizens Bank Park came at the peak of an incredibly powerful rookie season in which he crushed 24 homers in just 189 at-bats for Oakland. Phillies starter Mark Leiter knew he was in trouble as soon as Olson connected; all there was left to do was wait and see where the slugger's blast would eventually land. Full A's leaderboard
Mariners: Nelson Cruz, Sept. 24, 2016, vs. MIN
Distance: 493 feet (Watch it)
Few players in the game can crush a baseball like Cruz, and the Boomstick found the third deck at Target Field with this neck-craning blast. Cruz's shot remains among the longest homer hit outside the thin air of Coors Field, and it came one night after he had launched a different 454-foot homer for Seattle. Full Mariners leaderboard
Rangers: Nomar Mazara, June 21, 2019, vs. CWS
Distance: 505 feet (Watch it)
Mazara tied the overall Statcast record with a monster 505-foot shot into the upper deck in right field in Arlington -- one of three 500-footers in MLB since 2015, along with Trevor Story's fellow 505 on September 5, 2018 and Giancarlo Stanton's 504 on August 6, 2016. Mazara's was the first one not hit in the thin air of Coors Field.
"That was a bomb, a complete bomb," teammate Elvis Andrus said. "I think it was more than 505 feet. It more like 600 feet. It was really loud." Full Rangers leaderboard
National League East
Braves: Ronald Acuña Jr., May 10, 2019, vs. ARI
Distance: 466 feet (Watch it)
It's easy to see why Acuna is one of the game's brightest young superstars. This was a monster shot -- a 112.7 mph, 466-foot missile to dead center at Chase Field. Maybe fittingly, Acuna -- the face of the Braves' future -- took over the top spot on the Atlanta home run distance leaderboard from Freddie Freeman, who's long been the franchise cornerstone. Full Braves leaderboard
Marlins: Giancarlo Stanton, Aug. 6, 2016, vs. COL
Distance: 504 feet (Watch it)
The 504-foot distance may have been aided by the thin air at Coors Field, but Stanton has shown plenty of times that he doesn't need any help to clear the fence. Full Marlins leaderboard
Mets: Pete Alonso, July 17, 2019, vs. MIN
Distance: 474 feet (Watch it)
A little over a week after winning the Home Run Derby in Cleveland, Alonso broke Michael Conforto's club record of 472 feet, set the previous season. Alonso already had hit plenty of impressive shots in his rookie year, and he added to his resume against Twins reliever Matt Magill, clubbing a slider 110.9 mph to left field. The awe-inspiring two-run shot soared about halfway up the upper deck at Target Field. Full Mets leaderboard
Nationals: Michael A. Taylor, Aug. 20, 2015, vs. COL
Distance: 493 feet (Watch it)
Rockies starter Yohan Flande was cruising against the Nationals until Taylor gave his club a humongous game-tying lift on this blast to left-center. Taylor's dinger may have received an assist from the friendly Coors Field environment, but his 110.1-mph exit velocity was no joke. Taylor's ideal 26-degree launch angle also helped this ball go a long way. Full Nationals leaderboard
Phillies: Maikel Franco, July 10, 2016, vs. COL
Distance: 471 feet (Watch it)
Rockies reliever Jason Motte attempted to go up and in on Franco with a fastball, but the Phillies third baseman was ready for the challenge. Franco turned quickly on the pitch, pulling it into the high altitude at Coors Field for a long line-drive homer. Full Phillies leaderboard
NL Central
Brewers: Domingo Santana, July 26, 2017, vs. WSH
Distance: 476 feet (Watch it)
Nationals Park has housed plenty of its own sluggers, from Bryce Harper to Anthony Rendon to Ryan Zimmerman. But it was the visiting Santana who etched his name atop the ballpark's list of longest home runs on this summer evening. Santana turned on an inside fastball from Giovany Gonzalez and crushed it over the visitors' bullpen, high into the left-field concourse. Full Brewers leaderboard
Cardinals: Rangel Ravelo, Sept. 12, 2019, vs. COL
Distance: 487 feet (Watch it)
Ravelo logged a whopping 838 games over parts of 10 Minor League seasons before he was finally called up in June 2019, and he made the most of his opportunity by hammering a massive Coors Field blast less than three months later. St. Louis had suffered back-to-back 2-1 losses to the Rockies at the offense-happy ballpark, but its bats came alive in the series finale, punctuated by Ravelo's drive, which went most of the way up the seats in left-center. Full Cardinals leaderboard
Cubs: Kris Bryant, Sept. 6, 2015, vs. ARI
Distance: 495 feet (Watch it)
Wrigley Field can become a launching pad when the wind blows out toward the bleachers, but even as a rookie, Bryant proved he didn't need much help launching prolific blasts. This one bounced off the new scoreboard in left field -- fittingly right next to Bryant's own picture -- to further build Bryant's prestige with the North Siders. Full Cubs leaderboard
Pirates: Pedro Alvarez, Oct. 4, 2015, vs. CIN
Distance: 479 feet (Watch it)
Pittsburgh's hulking slugger decided the right-field seats at PNC Park weren't enough on the final day of the 2015 regular season, instead clearing the bleachers completely and depositing this ball into the Allegheny River. Alvarez simply demolished the pitch, connecting with a 115.4-mph exit velocity and uppercutting with an ideal 29-degree launch angle. Full Pirates leaderboard
Reds: Eugenio Suarez, June 2, 2016, vs. COL
Distance: 465 feet (Watch it)
Listed at just 5-foot-11 and 213 pounds, Suarez struck a blow for undersized infielders with this massive shot to left-center at Coors Field. This was actually Suarez's second homer of the game, capping an impressive evening for the third baseman. Full Reds leaderboard
NL West
D-backs: Ketel Marte, June 2, 2019 vs. NYM
Distance: 482 feet (Watch it)
Marte's leadoff home run in an early-June series finale against the Mets at Chase Field was an absolute rocket: 111.9 mph and 482 feet to left-center. It went clear over the first level of seats and landed in the concourse above. Not only did Marte's homer tie an Opening Day blast by the Rangers' Nomar Mazara for the longest of the 2019 MLB season, it was also just enough to set a new D-backs team record. Marte surpassed Jake Lamb's 481-foot homer on April 29, 2017 by a single foot. Full D-backs leaderboard
Dodgers: Joc Pederson, June 2, 2015, at COL
Distance: 477 feet (Watch it)
Considering the Rockies are in their division, it's no surprise that the Dodgers hit their longest homer at Coors Field: a majestic blast by Pederson way up into the center-field bleachers. It came in a series in which Pederson crushed four home runs -- one in each game. Full Dodgers leaderboard
Giants: Brandon Belt, May 22, 2015, at COL
Distance: 475 feet (Watch it)
Another NL West club, another entry from the friendly environment of Coors Field. Belt jumped on a hanging changeup and launched it far into the third deck in right field. This type of blast has been a rarity for the Giants, who hit the second-fewest homers of 420-plus feet (74) from 2015-17, ahead of only the Braves. Full Giants leaderboard
Padres: Franchy Cordero, April 20, 2018, at ARI
Distance: 489 feet (Watch it)
Franchy absolutely crushed this one. The D-backs' Matt Koch grooved Cordero a fastball, and Cordero hammered it 116.3 mph all the way up the scoreboard in dead center at Chase Field, instantly establishing a new longest home run of the 2018 season and a Padres Statcast™ record. He obliterated the team's previous best of 465 feet, which had been set by Melvin Upton Jr. in June of 2016. Cordero's blast is also the longest hit at Chase Field since Statcast™'s introduction in 2015, and the 10th-longest hit by anyone in baseball since 2015. Full Padres leaderboard
Rockies: Trevor Story, Sept. 5, 2018, vs. SF
Distance: 505 feet (Watch it)
Story obliterated a pitch from Giants left-hander Andrew Suarez in the fourth inning for his second home run in a three-homer game, and this one made Statcast™ history, projected at 505 feet onto the concourse in left-center field at Coors Field. The blast eclipsed the previous record for longest home run recorded by Statcast™ by one foot -- that was hit by Giancarlo Stanton at Coors Field on Aug. 6, 2016. Full Rockies leaderboard