Cain, Aguilar out of starting lineup vs. Rox
Counsell says Albers' struggles stem from poor execution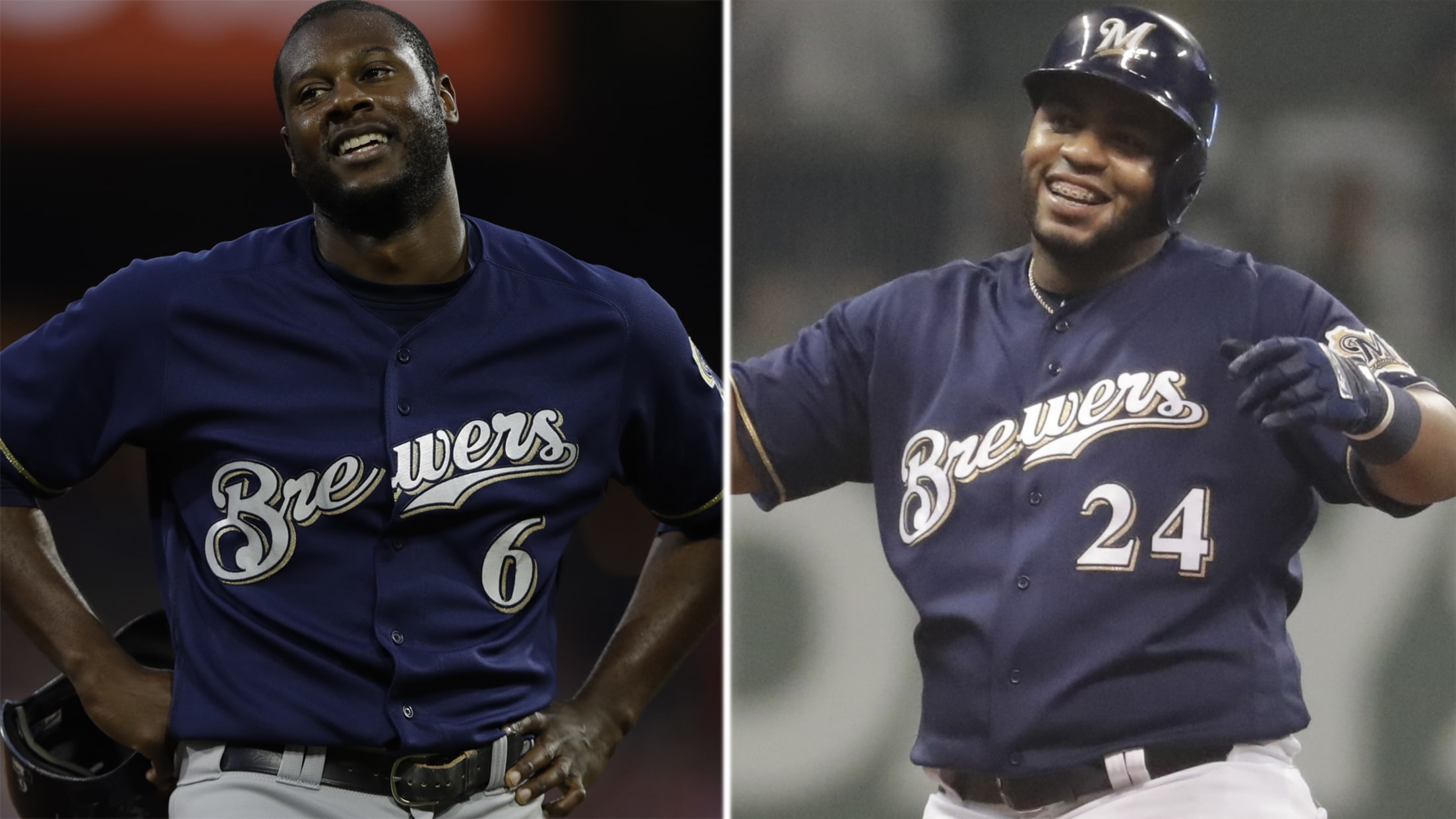 MILWAUKEE -- Lorenzo Cain does not particularly care for days off, but with a chance to give him a two-day break, Brewers manager Craig Counsell rested his All-Star center fielder for the series finale against the Rockies at Miller Park.Cain had been in the starting lineup for each of the
MILWAUKEE -- Lorenzo Cain does not particularly care for days off, but with a chance to give him a two-day break, Brewers manager Craig Counsell rested his All-Star center fielder for the series finale against the Rockies at Miller Park.
Cain had been in the starting lineup for each of the Brewers' 15 games since the All-Star break and was hitting .298 (17-for-57) with a .743 OPS during that stretch. He's been among the team's most consistent performers all year, entering Sunday batting .294 with a team-leading .390 on-base percentage and he's second on the team with 96 appearances this season, including 93 starts in center field.
Counsell also gave first baseman Jesus Aguilar a breather Sunday. Unlike Cain, though, Aguilar has been scuffling since the break and entered Sunday batting just .143 with a .582 OPS, two home runs and seven RBIs while striking out 13 times in his previous 14 games.
"They both didn't get a full All-Star break so it's a great spot," Counsell said. "Our schedule the rest of the year is pretty good, as far as days off. We've gone through a big stretch and that gets us a little more favorable schedule the rest of the way as far as days off."
Both Cain and Aguilar appeared as pinch-hitters on Sunday, and neither reached base.
With those two out, Counsell slid the red-hot Christian Yelich into center field and put Eric Thames in right while giving Travis Shaw his second start of the season at first base.
"I was looking at different configurations and that's what came out working today to give [Aguilar] and Lorenzo days off," Counsell said. "It works. Travis is comfortable over there. He played a game over there earlier this year."
Albers unavailable Sunday during slump
Right-hander Matt Albers wasn't available for the Brewers' finale against the Rockies on Sunday after pitching in three of Milwaukee's last four games -- with concerning results.
Albers allowed four home runs during that stretch, including a two-run shot by Trevor Story in the ninth inning on Saturday night. He has a whopping 54.00 ERA after allowing 10 runs in 1 2/3 innings over four appearances since coming off the disabled list July 29.
Albers said earlier this weekend that his struggles aren't because of any lingering effects from the sore shoulder that kept him out for 40 games. Counsell agreed, adding that the right-hander's struggles stem from a lack of execution.
"He's just gotta pitch," Counsell said. "He's gotta make pitches. It's as simple as that.
"His velocity has been good. But his execution, when a guy is missing around the plate, they get hit. A lot of times, it comes down to a little bit better execution. He's throwing strikes, he's getting ahead in the count ... with two strikes, he's struggling to put away guys."
Albers was 3-1 with a 1.93 ERA before a five-run outing against the Cubs on June 11 sent him to the disabled list with a strained shoulder. After the slump, Albers' ERA has jumped to 6.23 on the year.
Andrew Wagner is a contributor to MLB.com based in Milwaukee.