Giolito's stance: 'I can no longer sit idly by'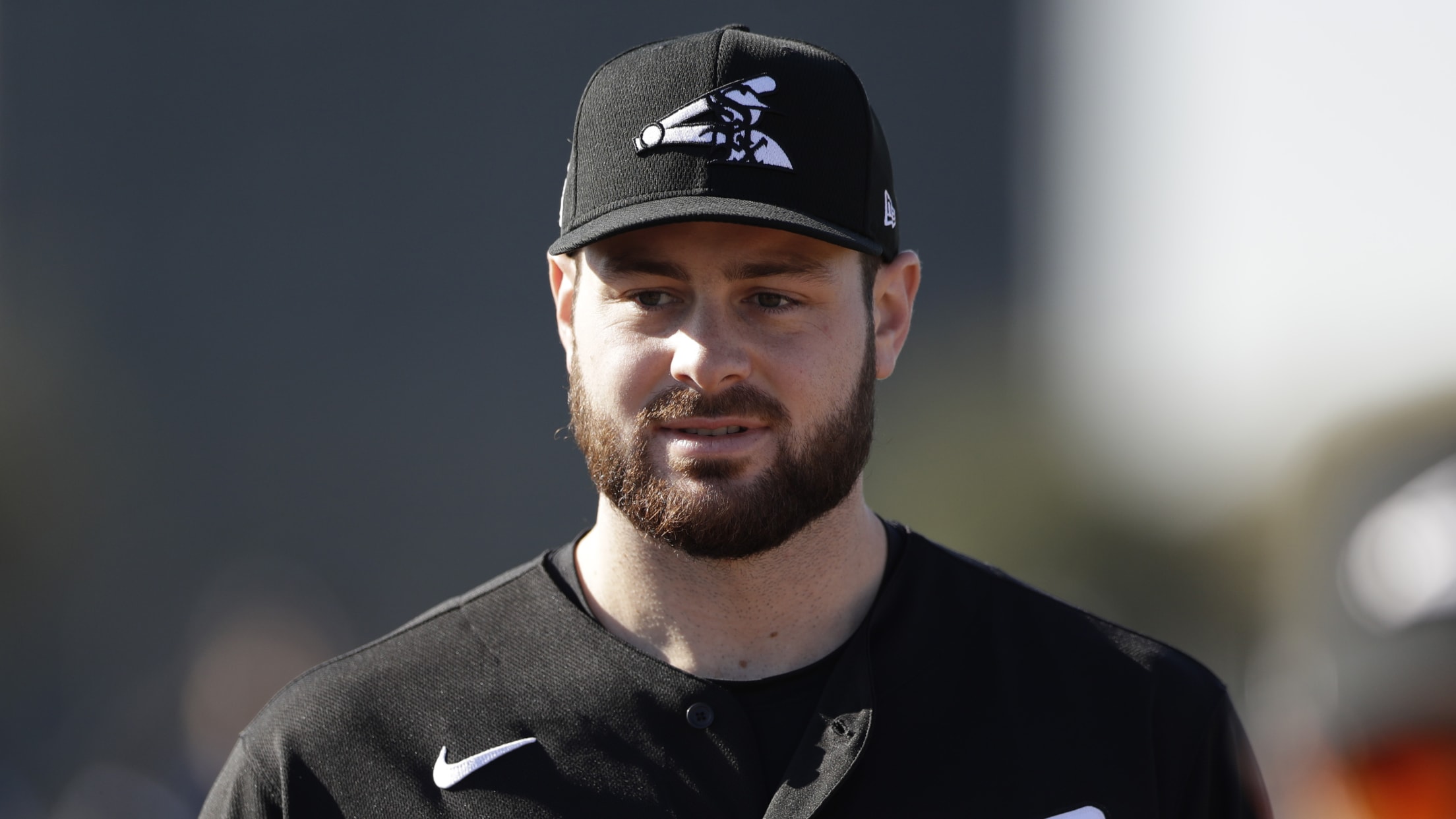 CHICAGO -- Lucas Giolito delivered a social media message on the night of May 30 supporting "true equality and justice for all Americans" amid the nationwide protests following the death of George Floyd, an African American man killed while being detained by Minneapolis police officers on May 25. One week
CHICAGO -- Lucas Giolito delivered a social media message on the night of May 30 supporting "true equality and justice for all Americans" amid the nationwide protests following the death of George Floyd, an African American man killed while being detained by Minneapolis police officers on May 25.
One week later, the White Sox right-hander isn't concerned about the responses from taking such a stand. Giolito understands his message represented a first step in addressing an issue of far greater depth and meaning.
"I really do believe in this era of social media, people with platforms even making a statement where it's like, 'Hey, I didn't know about this. I'm learning. I want to learn. I want to grow. I want to be a part of this, be a part of a positive change,' that speaks volumes," Giolito told MLB.com during a Friday evening phone interview. "When people with platforms speak out, there will be eyes on it.
"Whether people agree or disagree, that doesn't matter. The more eyes on it, the more people have to think about it. I'm not out here trying to convince every single person I come in contact with that their views are wrong: You have to look at it this way. But just putting something out there, getting people to see it and actually think about it, maybe look in the mirror and say 'Where am I on this? What am I doing to help or not help?' I think that's important."
Giolito and his wife, Ariana, live in Davis, California, about 30 minutes outside of Sacramento. The Giolitos have not been able to take part in any protests, although Lucas has closely watched what has been going on in Los Angeles.
With a protest planned in Davis on Saturday, Giolito and his wife have considered attending after Giolito throws a live bullpen session in preparation for a potential return of the 2020 season. Giolito presently is educating himself in every way possible.
"I'll be the first to admit that in years past stories would come out, I would be very sad, I would try to show my support in the best way I knew how at the time, whether it was through donations or whatever it may be," Giolito said. "As unfortunate as it's been seeing countless black lives taken away at the hands of police brutality, I think George Floyd, the video that came out, really opened a lot of people's eyes. Myself included.
"I'm at that point where I can no longer sit idly by. It takes education. It takes recognizing privileges that people with my skin color are able to kind of take advantage of in this country. I just think realizing that, and then kind of going to the next step -- educating ourselves on pretty much the state of how this country came to be, the levels of systemic racism that is kind of woven into the fabric of this country.
"So, I just think it's important that people of all races, creeds, religions, it doesn't matter," Giolito continued. "It's not a political issue. It's a human rights issue. People's eyes are starting to open, myself included, in really wanting to see themselves on the right side of history and be advocates for positive change."
Good Guys #WearOrange.

We're proud to support and echo our players' call to end gun violence. pic.twitter.com/Yf4p4ByHUO

— Chicago White Sox (@whitesox) June 5, 2020
The White Sox also placed their focus upon a call to end gun violence Friday, with a number of players wearing orange to show support for Tim and Bria Anderson and their League of Leaders foundation. The White Sox tweeted orange representation from the families of Leury Garcia, Yasmani Grandal, Carlos Rodon, Adam Engel, James McCann, Carson Fulmer, Jace Fry, Evan Marshall, Aaron Bummer and Ross Detwiler along with the Andersons.
June 5, 2020
It was another sign of unity among this young White Sox crew. And as Giolito pointed out, it's more about humanity than any sort of Constitutional rights.
"In baseball, there's a lot of very conservative mindsets among players, and that's OK," Giolito said. "That's important [that] people have different viewpoints, and we can discuss those. Whenever we have those types of discussions as a team, I'm always happy with how civil it is, how we are able to share opinions in the most respectful way possible.
"Denouncing gun violence and being in support of ending senseless killings at the hands of firearms is in no way going against Second Amendment rights or whatever people seem to like to argue about. It's about raising awareness and pulling resources and finding ways that we can become a better and safer nation. As far as our team is concerned, we are all on the same page there."