No sinking feeling: Giolito omits pitch per data
Moncada likely out until Saturday or Sunday; Covey playing long toss
CHICAGO -- Lucas Giolito considers himself more of a feel sort of pitcher when it comes to his gameplan and actual mound work. But the right-hander, who enters Friday's start against the Yankees with a 9-1 record and 2.28 ERA over 12 starts, uses analytics to tune that gameplan. Take
CHICAGO -- Lucas Giolito considers himself more of a feel sort of pitcher when it comes to his gameplan and actual mound work. But the right-hander, who enters Friday's start against the Yankees with a 9-1 record and 2.28 ERA over 12 starts, uses analytics to tune that gameplan.
Take the departure of his sinker as an example.
"Looking at the data is what led me to get rid of my sinker in Spring Training," Giolito told MLB.com during an extended talk on Thursday. "We saw the numbers from last year.
"If I execute my sinker perfectly, it would work. But when I didn't, it got banged, it got hit really hard. Whereas my four-seamer, if I executed it perfectly, it worked great. If I missed, I still had a better chance at success.
"Let me get rid of the one that's screwing me over and keep this. That's one example of how the data stuff can help drive the gameplan."
According to Statcast, opposing hitters batted .274 against Giolito's sinker in 2018 while doing the exact same against the four-seamer. The four-seamer actually yielded a higher slugging percentage against at .524 vs. .445 on the sinker.
But with a focus on just one fastball, this year hitters have a .216 average against the four-seamer, with a .299 slugging percentage. It wasn't difficult for Giolito to give up the pitch, knowing what he knew.
"It wasn't hard at all," Giolito said. "Just because I developed better feel for my four-seamer. I'm commanding it better. I don't need it, it makes things more simple to have one fastball vs. two."
Moncada remains out
Yoán Moncada's mid-back strain could keep him out of action until Saturday or Sunday, according to the White Sox third baseman. Moncada described himself as improving but still feeling soreness.
"I haven't tried yet, like a swing or taking ground balls, but I think just because of how I move, when I swing is when it'd be more painful right now," said Moncada through interpreter Billy Russo. "But I'm going to take some ground balls today just to see how I feel. I don't think I will have any trouble taking ground balls."
"Well, the player knows where he's at, so we'll continue to address it day to day," White Sox manager Rick Renteria said. "He's doing a lot of the different activities he's capable of doing. We'll see when he's actually ready to go and make a decision then."
Moncada wants to be 100 percent healthy upon return, and not have any issues he'll have to compensate for at the plate or in the field.
Covey going day by day
In Day 3 of throwing since going on the injured list with right shoulder inflammation, Dylan Covey was ready to ramp things up Thursday by playing long toss.
"We are still kind of at the one-day-at-a-time phase," Covey said. "We are hoping that it will be a shorter phase, but with all the off-days, it kind of gives us a little bit of a cushion almost. I've been feeling good, feeling much better."
Disco Demolition remembered
Thursday's T-shirt giveaway commemorated the 40th anniversary of Disco Demolition at Comiskey Park, which actually took place on July 12, 1979. Steve Dahl, an immensely popular Chicago radio personality and White Sox fan, had organized a promotion in between games of a doubleheader against the Tigers where he would destroy disco records brought by the fans who also paid 98 cents with the record to get in. The promotion got out of hand, with fans running on to the field and the second game eventually being forfeited by the White Sox.
None of the current White Sox players asked Thursday had any sort of an idea about an event taking place more than a decade before they were born.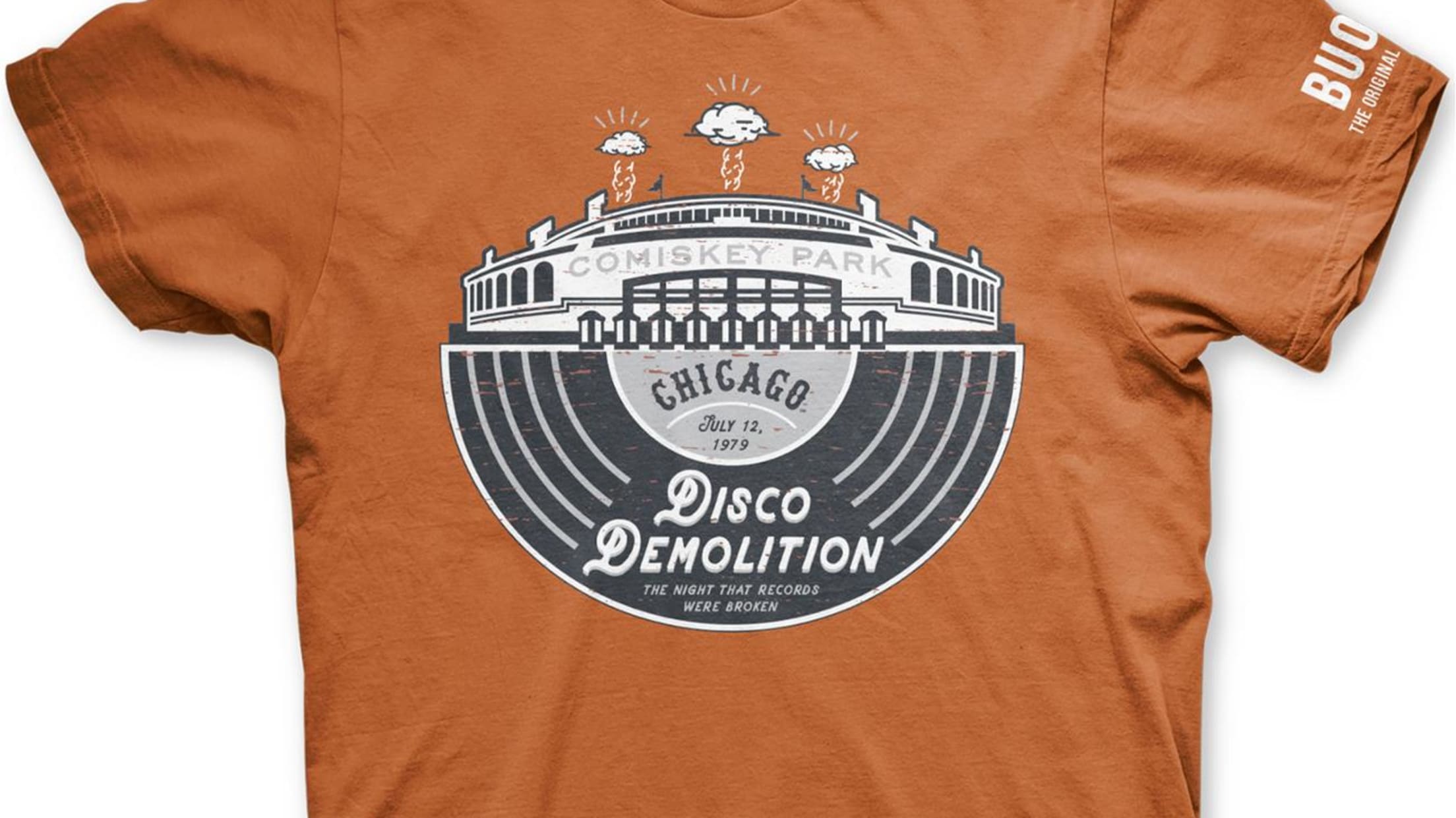 He said it
"I look at them as another team we're playing. We're going to go out and try to beat them. That's the ultimate goal, to go out and get a win." -- Tim Anderson, on facing the Yankees