Angels place Garcia on IL, recall Cole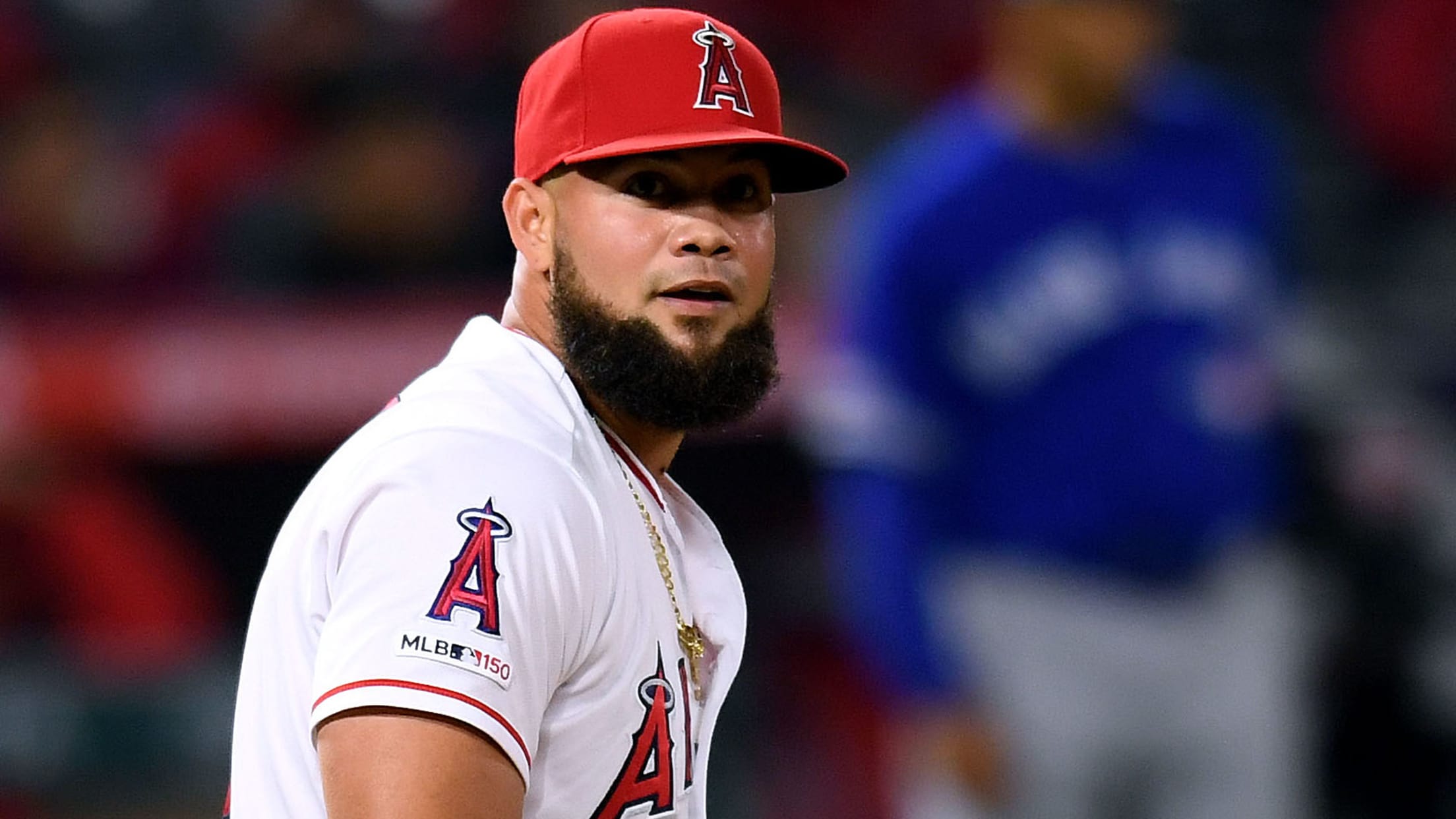 MINNEAPOLIS -- Angels reliever Luis García was placed on the 10-day injured list with lower back spasms on Monday, and fellow reliever Taylor Cole was recalled from Triple-A Salt Lake to take his spot on the roster. Garcia pitched on Sunday against the Orioles, throwing a scoreless inning with two
MINNEAPOLIS -- Angels reliever Luis García was placed on the 10-day injured list with lower back spasms on Monday, and fellow reliever Taylor Cole was recalled from Triple-A Salt Lake to take his spot on the roster.
Garcia pitched on Sunday against the Orioles, throwing a scoreless inning with two walks, but felt tightness in his lower back on Monday, and the Angels wanted to be cautious with him. Reliever Cody Allen had a similar issue about two weeks ago and tried to pitch through it but ultimately was placed on the injured list, so the Angels are trying to avoid a repeat of that scenario.
"He said he felt better this morning," manager Brad Ausmus said. "We think it's something similar to Cody. We don't really expect it to be longer than the 10 [days], but we'd rather he not have to fight through it. That's what Cody did, and he ended up going backwards. So we're trying to avoid that with Luis."
Garcia, 32, has a 2.25 ERA with nine strikeouts, 13 walks and one homer allowed in 16 innings this season.
Cole, meanwhile, has split time between the Majors and Triple-A this year. He has a 1.80 ERA in five innings with the Angels, and a 3.48 ERA in 10 1/3 innings at Salt Lake.
Ausmus said that the Angels went with Cole because he can give them some length out of the bullpen and has fared well in his stints in the Majors dating back to last season. Going back to 2018, Cole has a 2.63 ERA with 45 strikeouts, 14 walks and three homers allowed in 41 innings.
Ohtani resumes throwing
Shohei Ohtani took a week off from throwing as he made his return to action as the designated hitter last week, but resumed his throwing program before Monday's game. Ohtani played catch in the outfield, throwing 70 pitches, including 10 from 110 feet.
Ohtani will continue to throw three days a week as part of his rehab from Tommy John surgery on Oct. 1, but he won't pitch again until 2020. The throwing program isn't expected to affect his ability to serve as the regular DH.
"He took a week off from throwing, but he should be back to normal," Ausmus said.