Padres recall Urias; Cordero (elbow) sidelined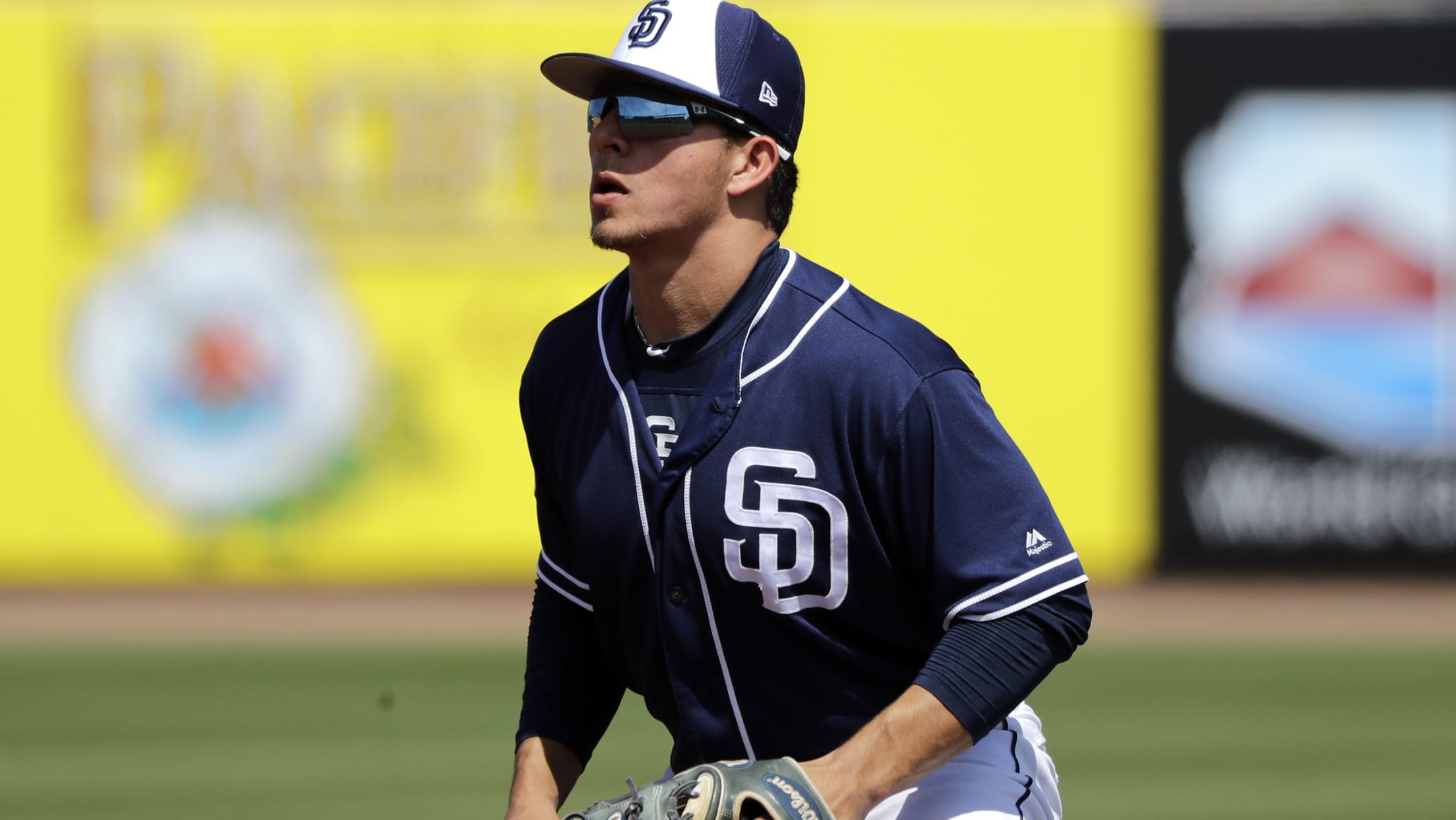 SAN FRANCISCO -- The future arrived Monday for the Padres with their recall of shortstop Luis Urías from Triple-A El Paso. This marked the first regular-season Major League game in which uber-prospects Urias, 21, and Fernando Tatis Jr., 20, participated together. Padres manager Andy Green wasted no time in pairing
SAN FRANCISCO -- The future arrived Monday for the Padres with their recall of shortstop Luis Urías from Triple-A El Paso.
This marked the first regular-season Major League game in which uber-prospects Urias, 21, and Fernando Tatis Jr., 20, participated together. Padres manager Andy Green wasted no time in pairing them as double-play partners, installing Urias at second base, batting leadoff, and Tatis at shortstop, batting sixth, in Monday night's series opener against the San Francisco Giants.
This day might have arrived sooner, but Urias indicated that he wasn't quite ready for the Majors by recording a slash line of .224/.309/.429 in 19 exhibition games. However, Green insisted Monday that Urias' ascent was not surprising. It helped that Urias hit .333 in four games at Triple-A.
"We always intended him to be a part of this mix," Green said. "We didn't know if it was going to be a week, a month, two months, but we knew he was coming."
Other factors hastened Urias' arrival. Regular second baseman Ian Kinsler batted .176 in his first nine games. Moreover, outfielder Franchy Cordero developed a strained left elbow that forced him onto the injured list, retroactive to Sunday. Cordero underwent tests in San Diego on Monday but results were not immediately known.
Circumstances will limit Urias' activity somewhat. The right-handed batter made his Major League debut last season, batting .208 while starting 12 games at second base for the Padres. That stint ended when Urias sustained a hamstring injury, a mishap that Green remembered clearly.
"Luis is a guy who's going to play," Green said of Urias, who's ranked third on San Diego's prospect list and 23rd in all of baseball by MLB Pipeline. "We're also looking at a guy who has come back from a hamstring issue. We're not interested in seven or eight straight [games] at any point in time right now."
Green added that his continued faith in Kinsler's offensive capabilities will earn him additional opportunities to start.
The Padres also reinforced their bullpen by recalling left-hander Brad Wieck from El Paso, where he had allowed a home run and one other hit in two appearances spanning two innings this season. Wieck replaced Aaron Loup, who went on the injured list with a strained left elbow.
Chris Haft has covered the Major Leagues since 1991 and has worked for MLB.com since 2007. Follow him on Twitter at @goodforball.