Gohara likely to rejoin rotation after AS break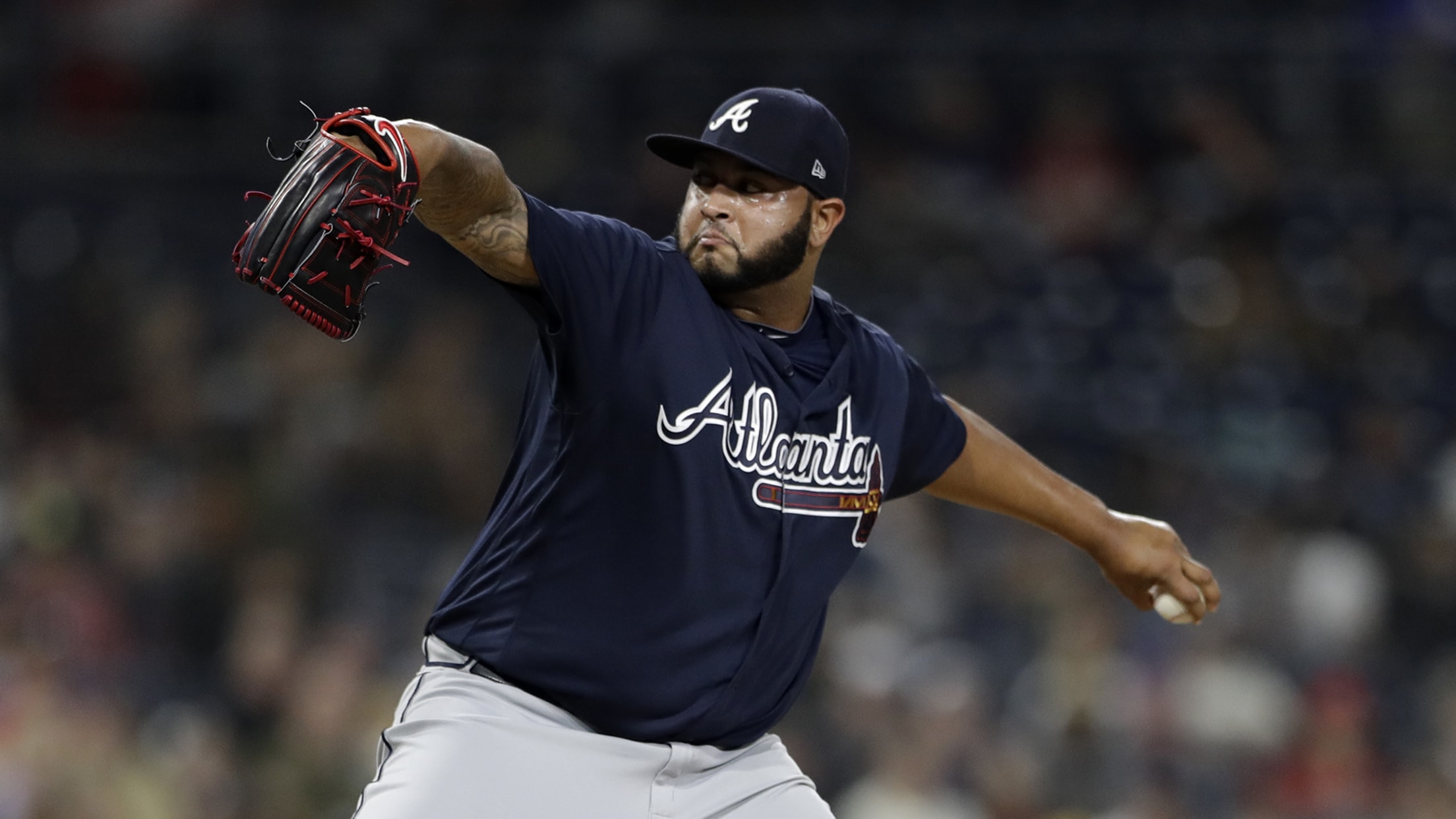 Atlanta Braves relief pitcher Luiz Gohara works against a San Diego Padres batter during the fifth inning of a baseball game Monday, June 4, 2018, in San Diego. (AP Photo/Gregory Bull) (Gregory Bull/AP)
ATLANTA -- When the Braves return from the All-Star break, their starting rotation may resemble how it was supposed to before Luiz Gohara's Spring Training injuries led to the mid-March signing of Anibal Sanchez.As the Braves look to remain in postseason contention in the second half, they hope Sanchez continues
ATLANTA -- When the Braves return from the All-Star break, their starting rotation may resemble how it was supposed to before Luiz Gohara's Spring Training injuries led to the mid-March signing of Anibal Sanchez.
As the Braves look to remain in postseason contention in the second half, they hope Sanchez continues to provide stability and Gohara takes advantage of the opportunity to once again live up to his tremendous potential as a starting pitcher.
Atlanta optioned Gohara to Triple-A Gwinnett earlier this week, with the plan for him to make two starts and then possibly join Atlanta's rotation on July 24 against the Marlins in Miami. The 21-year-old left-hander has made nine relief appearances and one start at the Major League level this season.
"We want him to get the starts and the regular work," Braves manager Brian Snitker said. "We'll be needing a starter, so he'll be an option."
The alignment of the Braves' post-break rotation will be determined by whether Mike Foltynewicz appears during Tuesday night's MLB All-Star Game presented by Mastercard. Its makeup will consist of Foltynewicz, Sanchez, Sean Newcomb, Julio Teheran and likely Gohara.
Brandon McCarthy will remain on the disabled list with right knee tendinitis, and Max Fried's too-frequent battle with blisters creates uncertainty about when he might once again be deemed a rotation candidate.
The highly touted Mike Soroka will not be cleared to begin throwing again until after the All-Star break. Because he has been sidelined a month with a sore right shoulder, the 20-year-old hurler will likely remain on the DL for at least another six weeks.
So another opportunity has arisen for Gohara to be a part of the injury-depleted rotation he was targeted to be a part of before a rough offseason led to him missing nearly all of Spring Training with a pair of injuries -- a left groin strain and a sprained left ankle.
Gohara's ranking as MLB Pipeline's No. 41 prospect is influenced by what he did last year when he rose from the Class A Advanced level to the Majors. In five starts for Atlanta in 2017, his 96.5-mph average fastball velocity ranked first among all starting pitchers who totaled at least 200 fastballs.
Soon after his father suddenly died this past winter near the family home in Brazil, Gohara's mother developed a heart condition. He struggled through the early portion of this season with Gwinnett, and his fastball averaged 93.4 mph over three relief appearances upon his return from a 10-day bereavement leave in early June.
After being optioned to Gwinnett about a month ago, Gohara returned to the Majors last week and was effective in a pair of two-inning relief appearances. His fastball averaged just 93.7 mph during these outings, but he looked more like himself as got a swing and miss or called strike with 11 of 31 sliders during his July 4 outing against the Yankees.
"If we get him back where he was last year, it will be pretty good," Snitker said.
Mark Bowman has covered the Braves for MLB.com since 2001.