Notes: Farrell to COVID IL; Dietrich recalled
Rangers make series of roster moves ahead of Tuesday's game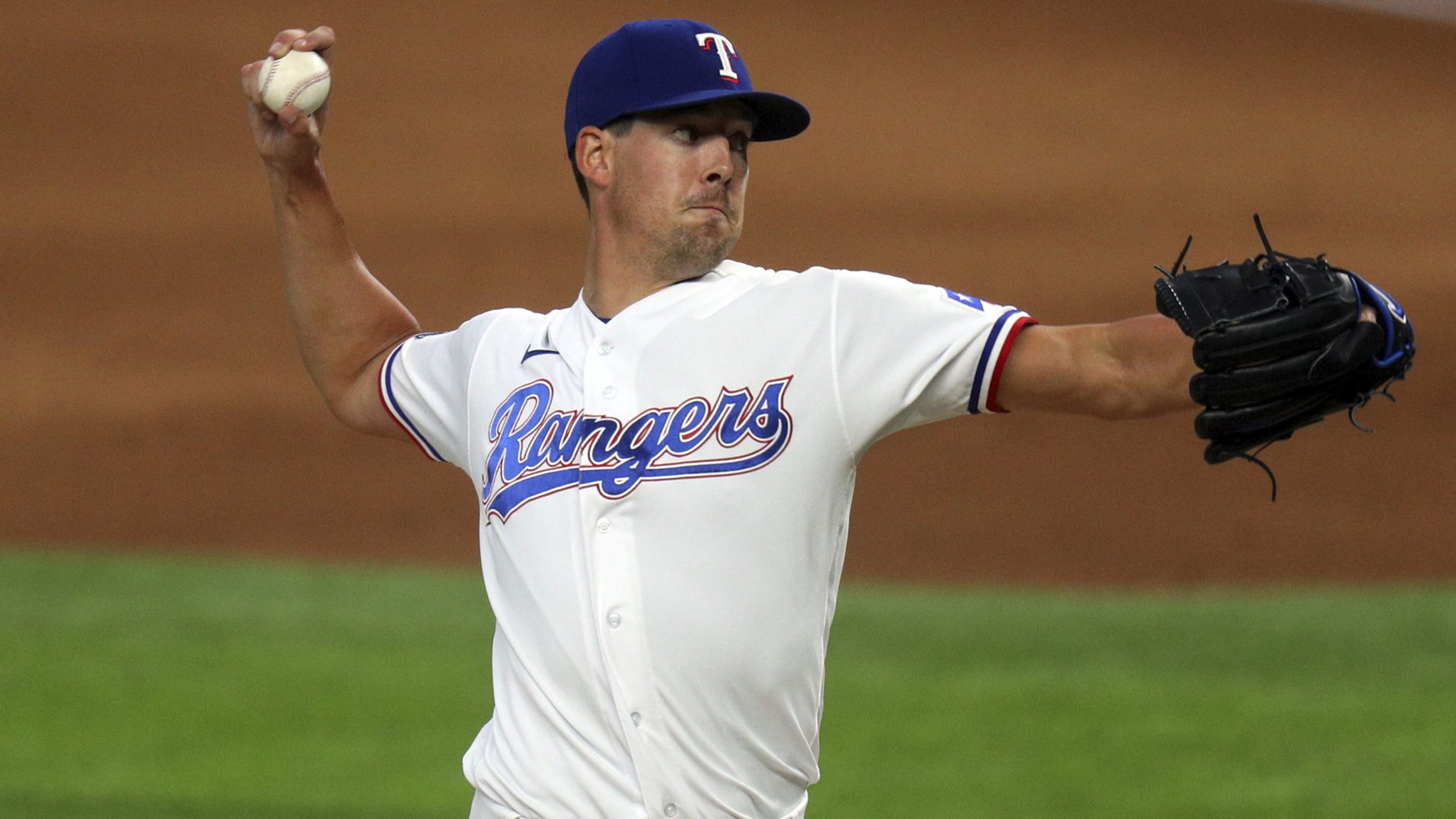 ARLINGTON -- The Rangers called up infielder Derek Dietrich and left-hander Wes Benjamin from their alternate training site, adding them to the 28-man active roster for Tuesday's game against the Mariners. To make room, Texas optioned infielder Anderson Tejeda and right-hander Jimmy Herget to its alternate camp. The Rangers also
ARLINGTON -- The Rangers called up infielder Derek Dietrich and left-hander Wes Benjamin from their alternate training site, adding them to the 28-man active roster for Tuesday's game against the Mariners.
To make room, Texas optioned infielder Anderson Tejeda and right-hander Jimmy Herget to its alternate camp. The Rangers also needed to make room on the 40-man roster. To do that, first baseman Greg Bird was designated for assignment and righty Luke Farrell was placed on the COVID-19 injured list.
According to club sources, Farrell was placed on the COVID-19 injured list because he came in contact with somebody who tested positive. Farrell has tested negative to this point. According to sources, Farrell's close contact did not come outside his home.
Dietrich was signed as a free agent on Monday as a utility infielder with left-handed power who can play first, second or third base. Benjamin pitched in four games during Summer Camp and did not allow a run over 6 2/3 innings. He gave up two hits, walked three and struck out nine.
Hearn's wait ends
Taylor Hearn's long wait came to an end on Monday night in the Rangers' 10-2 loss to the Mariners. The left-hander said it was amazing that his first appearance in the big leagues in 15 1/2 months came against the Mariners, who he had faced in his last appearance.
"Just to finally get that weight off my shoulders ... it was a long-anticipated return that I was waiting for," Hearn said. "It just felt good to finally be back out there and get that confidence back."
Hearn was last seen on a Major League mound on April 25, 2019, in Seattle. He was making his Major League debut and didn't make it out of the first inning. He faced eight batters, and seven reached on three hits and four walks as five runs were scored.
"I personally felt very bad about how my outing went in my debut to this day," Hearn said. "When I came home from the game, I didn't get any sleep. I woke up at 4 o'clock in the morning and went for a walk in Seattle to figure things out. I didn't know what happened. I felt like I let a lot of the people down, a lot of fans."
Hearn was also injured. He was placed on the IL with a sprained ligament and was later diagnosed as having a fracture in his left elbow. He did not pitch again the rest of the year.
"I am not going to lie, there was a little bit of doubt that crept in," Hearn said. "The first injury, and then when I got the fracture, it was a little hurtful. Once I got over the hump and got into this year and was working on things and trying to prepare mentally, I was just waiting for God to open the door for me."
Rangers beat
• Nick Solak has been denied a home run by MLB. The league upheld a scoring decision from Sunday, when Solak hit a fly ball to deep right that bounced off Angels outfielder Jo Adell's glove and over the fence for a four-base error.
• Manager Chris Woodward on using 16 different lineups in 16 games: "I'd like to keep it stable, but like the bullpen, I'm just feeling out what's best, who is the hottest, who is going to be most productive. I want the most productive guys at the top. And if they're consistently productive, they're going to stay at the top."
• Right-hander Nick Goody retired the only batter he faced in Monday's game, his first time on the mound in four days. Goody had been dealing with inflammation in his lower back and was a candidate for the injured list. Woodward said the problem has cleared up.