Weaver has best outing, but D-backs fall short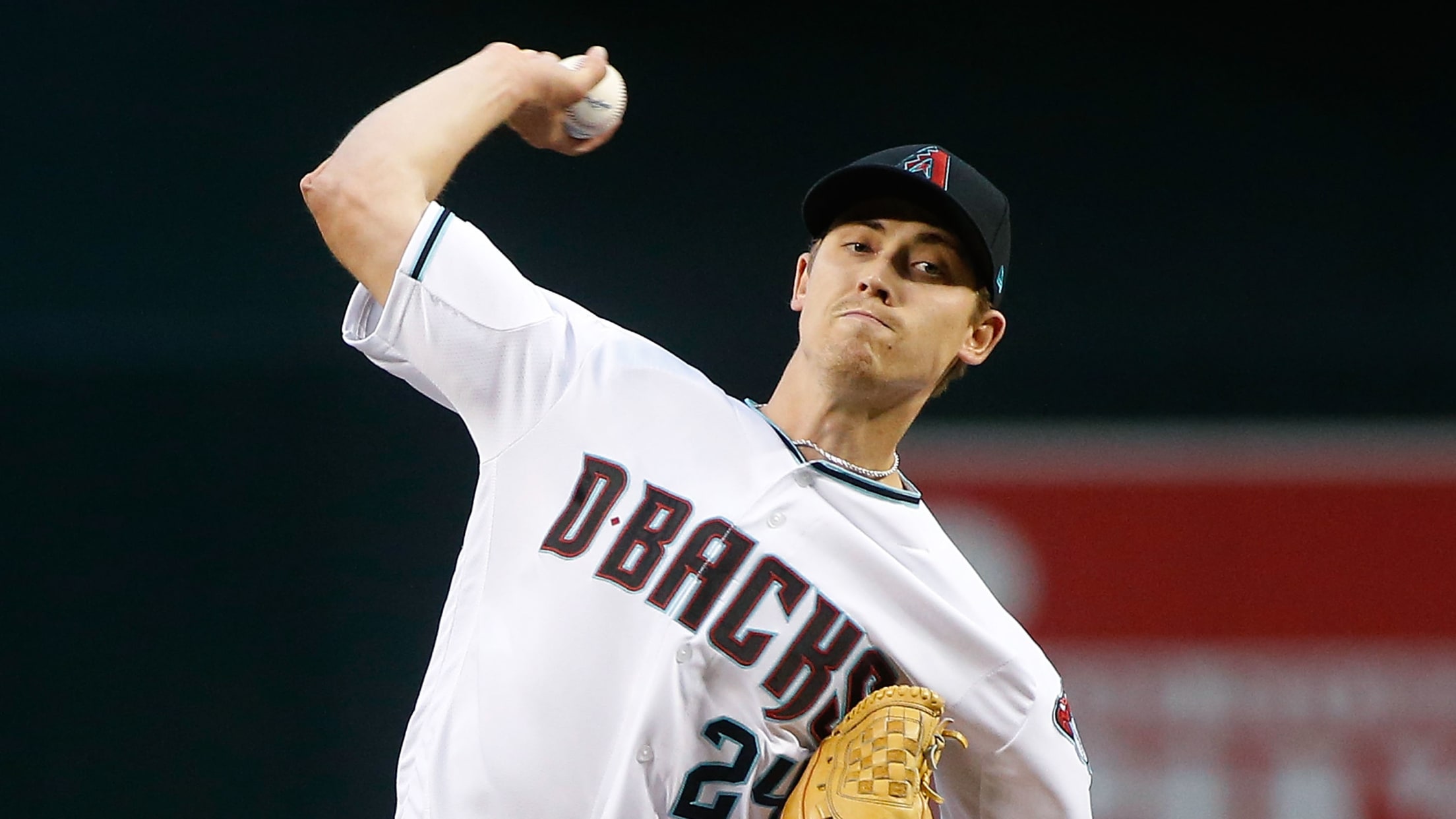 PHOENIX -- When he struck out Manny Machado to end the sixth inning, D-backs pitcher Luke Weaver was pumped. It was a big out that kept the game tied, but it also may have taken something out of the right-hander. When he went to the mound for the seventh, Weaver
PHOENIX -- When he struck out Manny Machado to end the sixth inning, D-backs pitcher Luke Weaver was pumped. It was a big out that kept the game tied, but it also may have taken something out of the right-hander.
When he went to the mound for the seventh, Weaver was not quite the same and he wound up paying for it. Back-to-back one out doubles provided the Padres with what proved to be the game-winning run in a 2-1 victory Friday night at Chase Field.
"The last inning was the one inning where I could kind of feel it trending downward, as far as mechanics," Weaver said. "I just wasn't able to have that bite on the ball that I had that first six innings."
Make no mistake, Weaver cruised through the first six innings of the game, allowing just three hits, one of which was a solo home run in the first by Machado.
After Machado hit the homer, Weaver struck him out in the fourth and then again to end the sixth.
"I know that punch-out to Machado was a big at-bat right there," he said of the one in the sixth. "I executed the pitch right where I wanted to throw it, and I got a little fired up. Going back out there, I was ready to pitch. I was, no doubt in my mind, trying to get three outs. And I just felt like I was getting underneath the ball just a tad bit."
There was a warning sign when Franmil Reyes opened the seventh with a fly ball to deep left, but it would have been hard to predict that Wil Myers would be able to ground a ball inside the line at third for a double and then Fernando Tatis Jr. would double to right.
"The changeup to Myers was not a great pitch, and [it was] unlucky for him to barrel it up and get down the line," Weaver said. "At that point, you're kind of hoping for a foul ball after you throw a bad pitch like that. They got a little momentum there."
Meanwhile, there was zero offensive momentum for the D-backs, who couldn't solve Chris Paddack or a trio of Padres relievers.
Starting with a lineout by Adam Jones to end the third inning, the D-backs were not able to get another runner on base. In all 19, straight Arizona hitters went down.
"Offensively, we just never really got the line moving," D-backs manager Torey Lovullo said. "We really never got into a rhythm. It seemed like when we had some good approaches to Paddack, he made pitches to finish us off. We never could really get in sync with him."
It may just be a blip, but after a hot start offensively, the D-backs have been held to two or fewer runs in three of their last five games.
"I think the league has made some adjustments to us," Lovullo said. "We were pounding the ball, and this is a league of adjustments. It's time for us to lock it down and make adjustments to what teams are doing to us, too."
The rest of the league apparently knew how well the D-backs were hitting fastballs and started mixing in more breaking stuff in hitter's counts.
"They're spinning the ball in certain counts and maybe taking advantage of a little bit of an overaggressive approach," Lovullo said. "Look, we've got to make adjustments offensively, there's no doubt about it. And we will."