Machado will wait until 2019 to make decision
Superstar free agent met with White Sox, Yankees, Phillies this week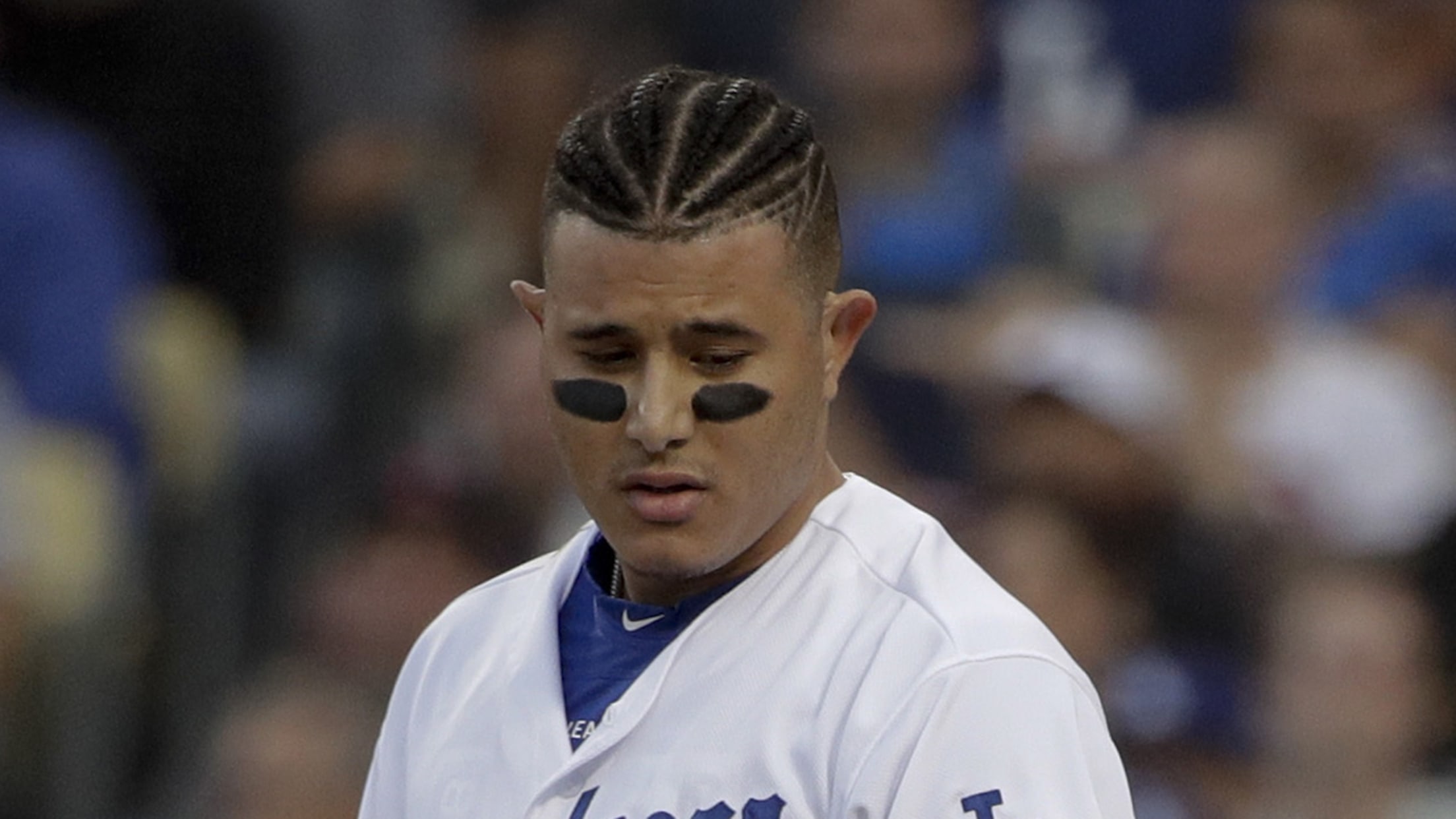 Los Angeles Dodgers' Manny Machado throws his helmet after striking out against the Boston Red Sox during the first inning in Game 5 of the World Series baseball game on Sunday, Oct. 28, 2018, in Los Angeles. (AP Photo/Jae C. Hong) (Jae C. Hong/AP)
Manny Machado met with the three teams that are known to be interested in his services in rapid succession this week, visiting the White Sox on Monday, the Yankees on Wednesday and the Phillies on Thursday. His final decision won't be made as quickly, however.According to MLB Network insider Jon
Manny Machado met with the three teams that are known to be interested in his services in rapid succession this week, visiting the White Sox on Monday, the Yankees on Wednesday and the Phillies on Thursday. His final decision won't be made as quickly, however.
According to MLB Network insider Jon Heyman, the superstar free agent has informed those three teams that he will be waiting until after the start of the New Year to reveal his choice.
Manny Machado has conveyed to the three known interested teams — White Sox, Yankees and Phillies — that his decision will come after the new year.

— Jon Heyman (@JonHeyman) December 21, 2018
The Yankees may be the frontrunners, as Jim Bowden of The Athletic (subscription required) wrote Friday that Machado has told his close friends he will sign with New York if the offers he receives are close in terms of dollars and years.
MLB Network insider Ken Rosenthal had a similar report Thursday, writing that the Yankees are at the top of Machado's wish list, "if you believe the industry buzz and what his friends supposedly are saying in Miami."
The Yankees reportedly met with Machado for roughly 90 minutes at Yankee Stadium, and Machado, his wife and his agent dined with a "Yankees contingent" Wednesday night in Manhattan, per Heyman.
Machado began his tour two days before, visiting the White Sox at Guaranteed Rate Field. Chicago recently acquired first baseman Yonder Alonso, who is Machado's brother-in-law, giving the club a potential edge in its recruitment efforts.
The 26-year-old then met with the Phillies at Citizens Bank Park for more than four hours Thursday.
"Pretty awesome," Machado said about his meeting with Phillies officials. "I learned a lot about the organization. Very fun."
The meetings not only gave Machado the opportunity to gather information about the three cities and franchises, but also to sell the clubs on his attitude and playing style after drawing criticism for an October interview with Rosenthal -- in which he made his now-infamous "Johnny Hustle" comment -- as well as multiple plays during the postseason that were perceived as dirty.
According to Heyman, the White Sox, Yankees and Phillies are believed to be the only three clubs that were part of Machado's tour this week. In other words, there's no "mystery team" in the mix.
Thomas Harrigan is an editor for MLB.com.