D-backs place Bumgarner (back strain) on IL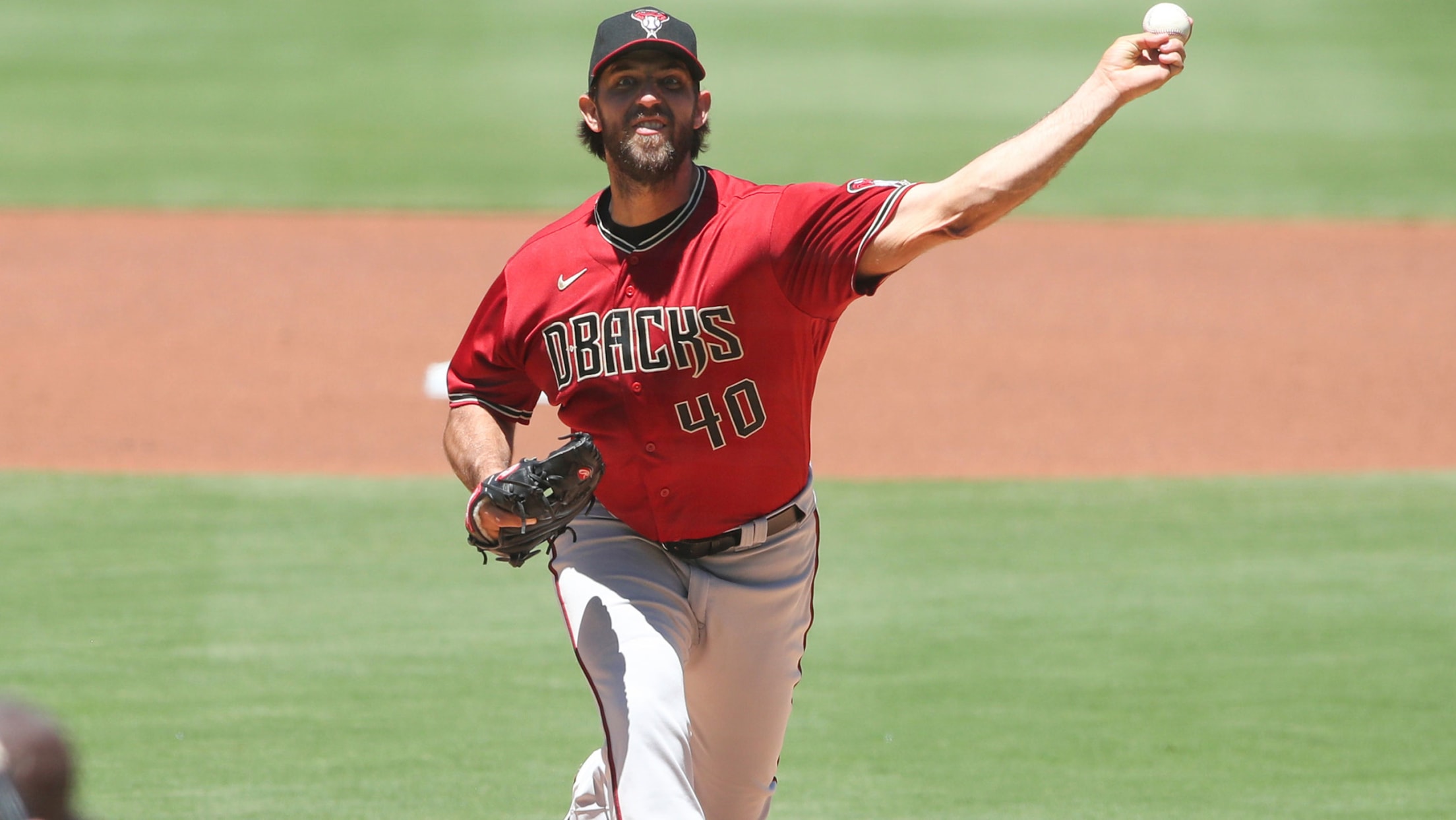 Madison Bumgarner is headed to the 10-day injured list after an MRI taken on Monday showed the D-backs veteran left-hander has a mid-back strain. Bumgarner left his start Sunday after two innings due to back spasms and the team is hoping that he will miss only a couple starts. To
Madison Bumgarner is headed to the 10-day injured list after an MRI taken on Monday showed the D-backs veteran left-hander has a mid-back strain.
Bumgarner left his start Sunday after two innings due to back spasms and the team is hoping that he will miss only a couple starts.
To fill Bumgarner's spot on the active roster and bolster the club's bullpen for the three-game series at Coors Field that begins Monday night, Arizona selected the contract of right-hander Jeremy Beasley. The 24-year-old, acquired in a January trade with the Angels for Matt Andriese, is set to make his Major League debut after reaching Triple-A for the first time last season.
"A good outcome for what we were dealing with," general manager Mike Hazen said. "We'll let it calm down a little bit and get him back going again. One of my concerns is us ensuring that this doesn't cascade into something else."
For now, though, the focus is on getting Bumgarner healthy and back to pitching.
"We're hopeful that the back is going to respond fairly quickly, given that everything looks good right now," Hazen said. "If he can keep throwing -- I think the issue we have with pitcher shutdowns is when they stop throwing -- if he's able after a few days to not have to be shut down throwing, then that ramp up will still take some time, yes, but hopefully the absence won't be prolonged."
Bumgarner has struggled with his velocity since the start of the regular season as he compiled a 9.35 ERA.
• Can MadBum succeed with diminished velo?
While he was hitting 91 or 92 mph during Spring Training, his four-seam fastball averaged 87.9 mph in his first two starts and was down to 87.1 mph Sunday when he struggled with the back issue.
Hazen said that, for now, the team is attributing at least some of the drop in velocity to the unusual ramp up to the season.
"It's something none of us have really dealt with before, you know, a two-and-a-half-week Spring Training and then off into games and what that does to velocity," Hazen said. "I can't imagine that doesn't have something to do with it."
Offense lacking
With Bumgarner's struggles and those of Robbie Ray and Luke Weaver, the rotation has not been as strong as anticipated, but that's not the area of the team that Hazen looks to for the slow start to the season.
"By and large, as much as our pitching has been somewhat inconsistent at points in time, I would lay more of the record of where we are on offense," Hazen said. "I think this group of hitters is too talented to not be able to go out there and consistently put lots of baserunners on bases and push some of those [across]. I think the multiple innings of 1-2-3 innings on eight, nine, 10 pitches, it's not conducive to winning baseball games long term. It's something that we are continuing to focus on and we need to continue to focus on. While I say that, this is a veteran group of position players that, as they get into the season, usually hit their strides."
Kelly pitches in
With the D-backs trailing 9-1 heading into the bottom of the eighth Sunday against the Padres, Lovullo put catcher Carson Kelly in to pitch so as to save the bullpen a bit.
Kelly, a pitcher in high school, allowed a leadoff double but then retired the next three San Diego hitters in order.
"It's probably a dream come true, it really is," Kelly said. "I wish it was in a different type of game, if we're winning by a bunch, but it was definitely an experience to remember."