Smith 'in better spirits,' but still in hospital
Rays select righty Andrew Kittredge from Triple-A to fill roster hole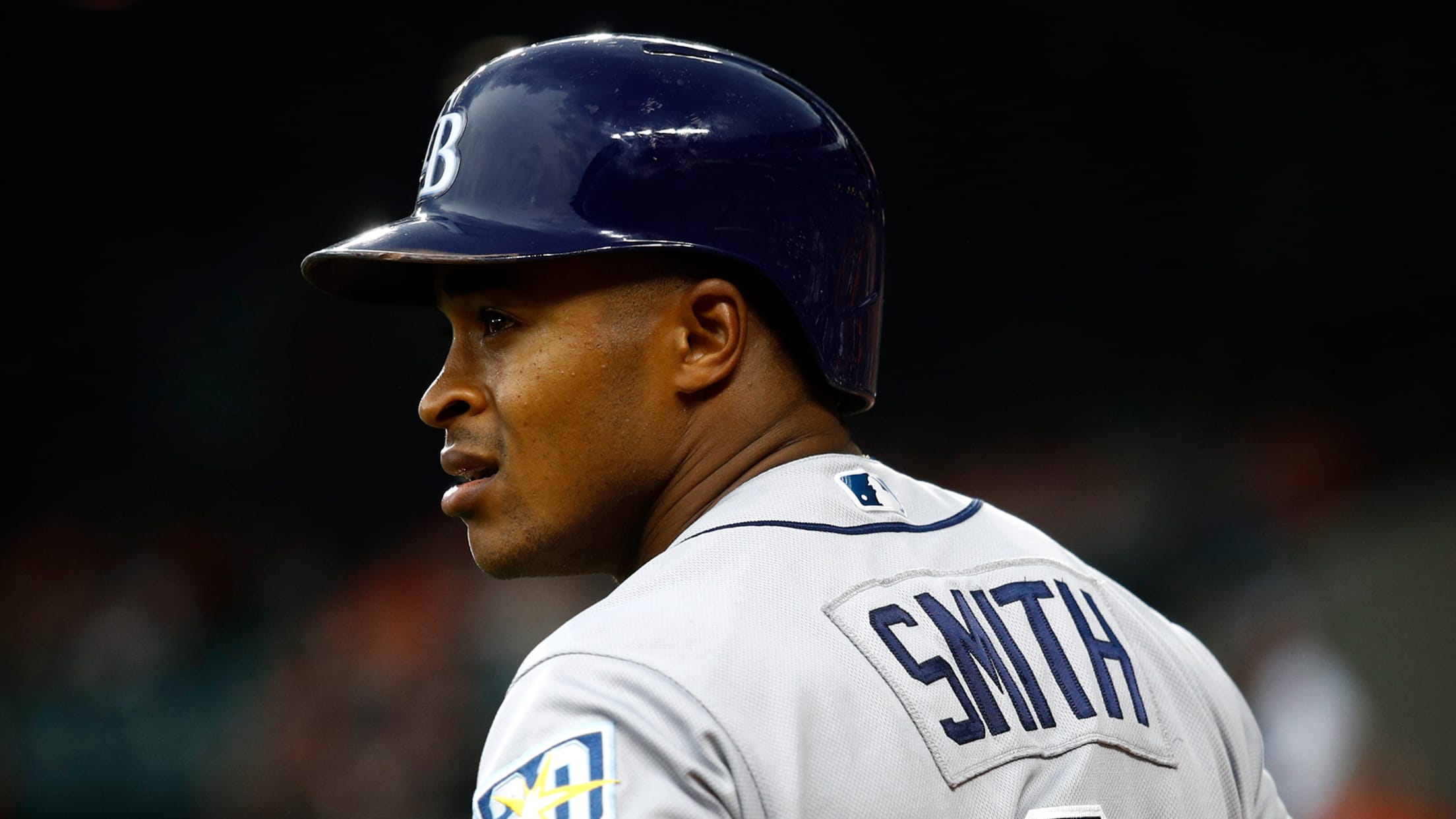 ST. PETERSBURG -- Mallex Smith remains in a local hospital with a viral infection that put him on the 10-day disabled list.Tampa Bay selected right-hander Andrew Kittredge in a corresponding move. Rays manager Kevin Cash visited Smith on Saturday."I talked to him today," Cash said. "He's in better spirits. Doing
ST. PETERSBURG -- Mallex Smith remains in a local hospital with a viral infection that put him on the 10-day disabled list.
Tampa Bay selected right-hander Andrew Kittredge in a corresponding move. Rays manager Kevin Cash visited Smith on Saturday.
"I talked to him today," Cash said. "He's in better spirits. Doing OK. I think he's going to have a lengthy process, probably, of getting back. But he's seemed night-and-day different from where he was last night as opposed to basically, 11:30ish [a.m. ET Saturday].
"It's just a viral infection. Seeing him, I was overly impressed and thrilled with his well-being. I know his family has already landed and headed to the hospital. Hopefully, he'll be out of there within the next 48 hours."
Smith is having what appears to be a breakout season. The speedy outfielder is hitting .307 with two home runs, 31 RBIs and 27 stolen bases. He has particularly thrived after moving to the leadoff spot on Aug. 5, hitting .385 in 16 games since.
Bill Chastain has covered the Rays for MLB.com since 2004.