Is there a favorite for Red Sox's manager job?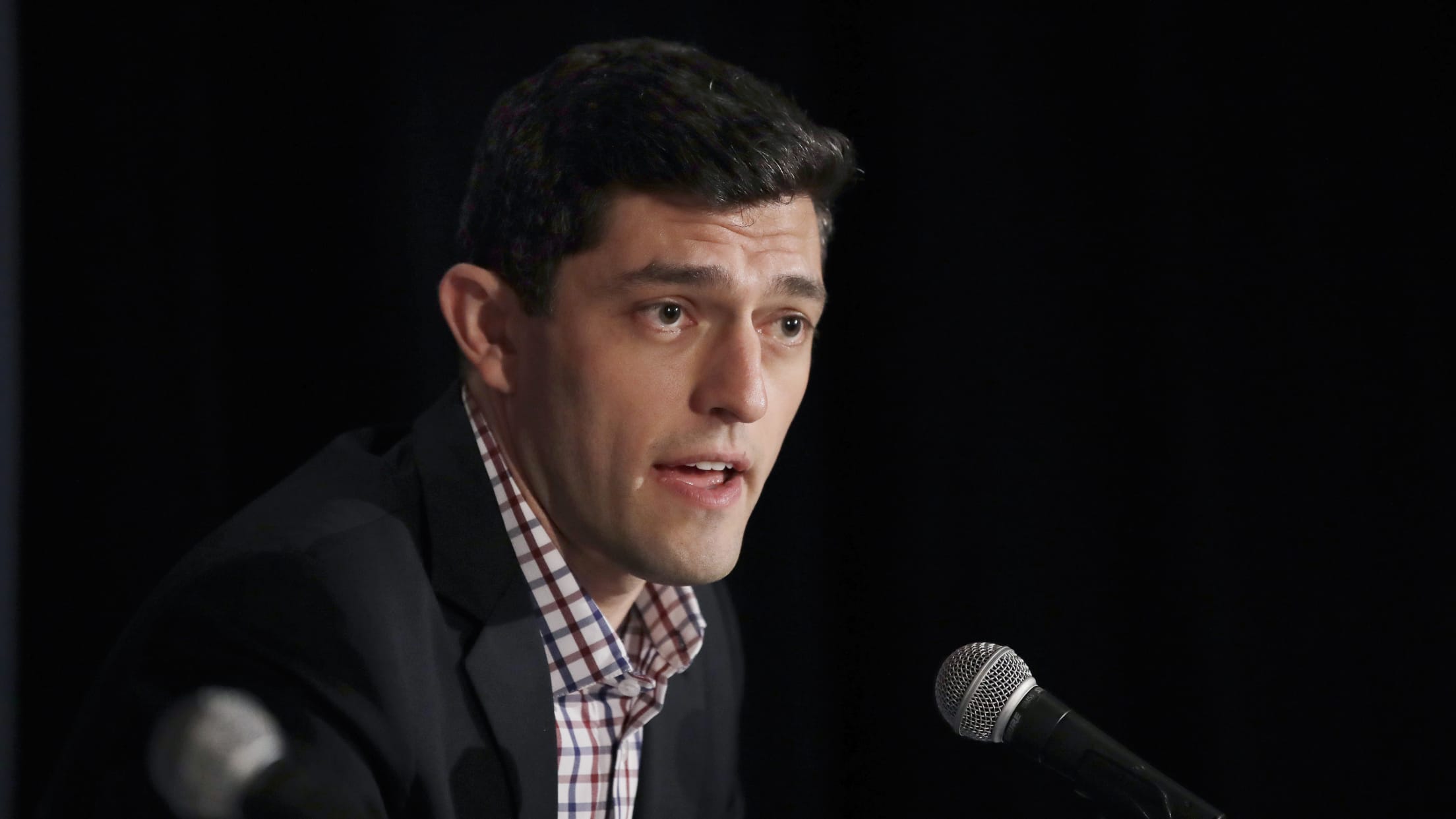 MLB.com is keeping track of all the latest news and rumors surrounding potential manager and general manager changes around the Majors.
MLB.com is keeping track of all the latest news and rumors surrounding potential manager and general manager changes around the Majors.
Red Sox planning to tab Roenicke for manager job?
Feb. 7: According to a report from Pete Abraham of the Boston Globe, the Red Sox are planning to name bench coach Ron Roenicke as their next manager once MLB releases the results of its investigation into sign-stealing allegations against the 2018 team.
However, a source told MLB.com's Mark Feinsand that the club has not yet offered the job to Roenicke, or anyone else. Red Sox PR director Kevin Gregg later released the following statement: "Our managerial search is not yet completed. We will comment at the completion of the search."
Commissioner Rob Manfred said Thursday, per Erik Boland of Newsday, that he was hoping to conclude the probe before Boston begins Spring Training next week.
The Red Sox dismissed manager Alex Cora after he was named in MLB's report following a separate investigation into the Astros' sign-stealing practices during the 2017 campaign, when Cora was Houston's bench coach.
Roenicke, 63, previously managed the Brewers from 2011-15, leading them to a 342-331 record in the regular season. The club made the National League Championship Series in Roenicke's first year at the helm, losing to the Cardinals. After being dismissed by Milwaukee in 2015, Roenicke spent time as the third-base coach with the Dodgers and then the Angels. He was hired as Boston's bench coach under Cora after the 2017 season.
Third-base coach Carlos Febles is another in-house candidate for the job. Meanwhile, the club interviewed former Blue Jays skipper Jon Gibbons earlier this week, a source told Feinsand, confirming a report from MLB Network insider Ken Rosenthal. More >
Source confirms the Red Sox interviewed John Gibbons for their managerial vacancy earlier this week. @Ken_Rosenthal was first with the news.

— Mark Feinsand (@Feinsand) February 7, 2020
Report: Red Sox to interview Urueta
Jan. 31: Boston has been noticeably quiet in regards to its manager search, but now there's at least one new name entering the mix. ESPN Deportes' Enrique Rojas was first to report that Boston will interview D-backs bench coach Luis Urueta, though the date of that interview is not yet known.
Source: Luis Urueta to interview with Red Sox https://t.co/dsOSNmiin7

— Enrique Rojas/ESPN (@Enrique_Rojas1) January 31, 2020
The 39-year-old Urueta managed Team Colombia at the 2017 World Baseball Classic and has also managed the Domincan Winter League's Licey Tigers. His colleague, D-backs manager Torey Lovullo, has ties to the Red Sox as their former bench coach and interim manager.
With less than two weeks before Boston's pitchers and catchers report to Spring Training, there was a growing thought that the Red Sox would stick to internal candidates who are already familiar with the organization. But Urueta's scheduled interview might hint at further looks by Boston at external candidates.
Red Sox slow playing manager search?
Jan. 29: The Astros, Red Sox and Mets all parted ways with their managers after MLB released the findings of its investigation into Houston's sign-stealing practices during the 2017 season. Roughly three weeks later, only Boston remains without a skipper.
MLB.com's Mark Feinsand reports that the Sox are still "in the thick of" the interview process for their open manager spot, and that their candidate list remains fairly vague. In fact, we might not hear much about Boston's next manager until the club announces it, according to MLB.com's Ian Browne.
Per Browne, new Red Sox chief baseball officer Chaim Bloom is being careful not to reveal much news about Boston's search, much like the organization did when hiring Bloom's predecessor, Dave Dombrowski, as its president of baseball operations in 2015. Bloom has maintained that, while Spring Training is mere weeks away, his club will not let a truncated timeline rush this decision.
"Speed is important because of the unusual timing of this," said Bloom, "but we want to make sure we're not going faster than we should in order to get the best outcome."
Mets bench coach Hensley Meulens was believed to be one potential contender for the job, but Chris Cotillo of masslive.com reports that Boston hasn't reached out to him yet. Meanwhile, MLB Network insider Jon Heyman hears that the club has talked to internal candidates Carlos Febles and Ron Roenicke about the opening. As for Jason Varitek, the former Red Sox captain is believed to have interest in managing, but Heyman notes that family reasons could prevent him from stepping in at this time.
Heyman also hears that Boston may be "slow playing" its hiring process until it receives the results of MLB's investigation into separate sign-stealing allegations involving the club.