Manager Buzz: Mystery candidate for Mets?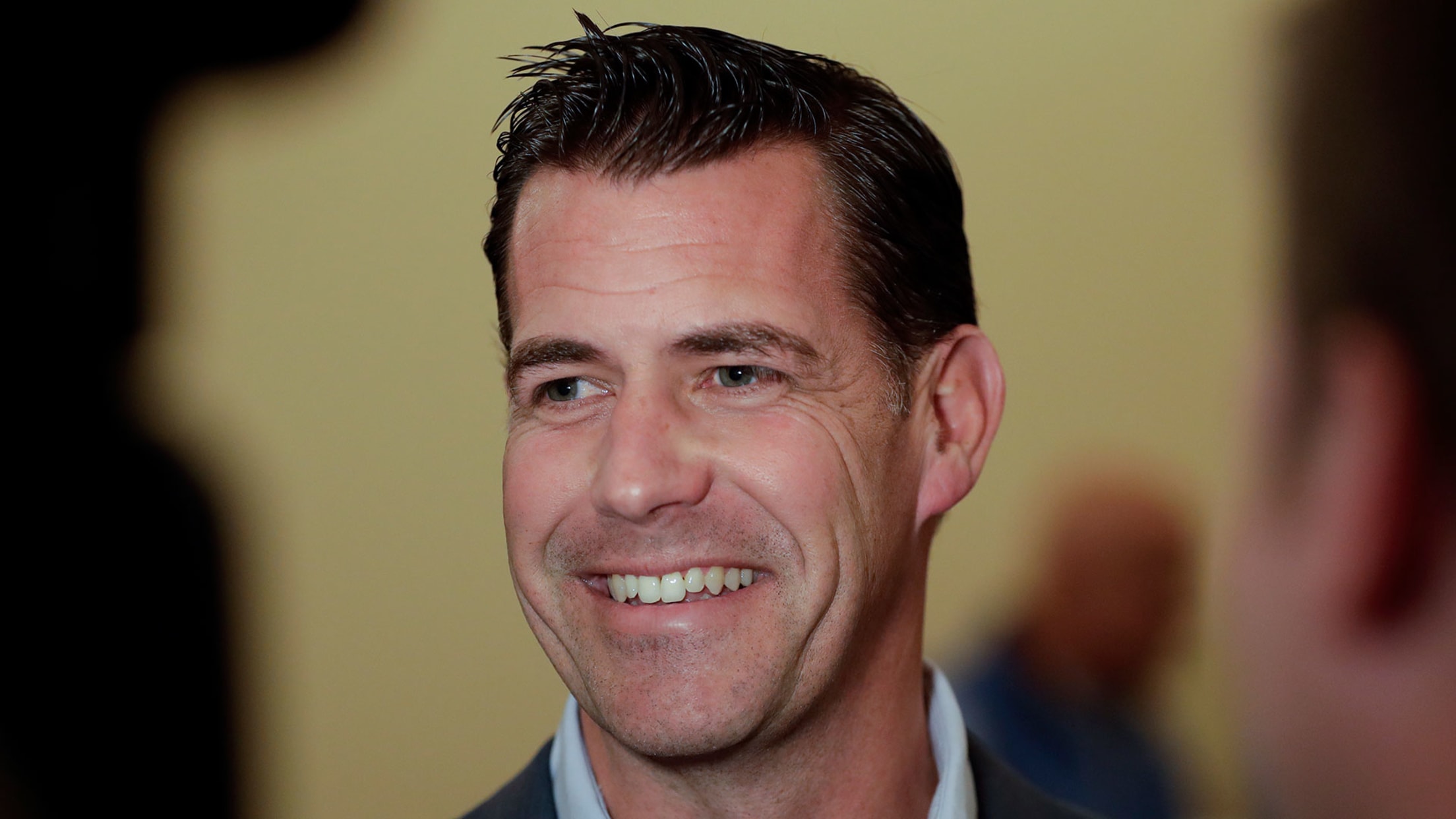 MLB.com is keeping track of all the latest news and rumors surrounding potential manager changes around the Majors.
MLB.com is keeping track of all the latest news and rumors surrounding potential manager changes around the Majors.
Mets reportedly have 'bombshell' mystery candidate
Oct. 22: The Mets have progressed to the second round of interviews for their managerial vacancy, with at least Joe Girardi, Carlos Beltrán, Tim Bogar, Eduardo Pérez, Luis Rojas and Derek Shelton still in the mix. But if a clear favorite doesn't emerge from that group, New York could turn to a "bombshell candidate," a person connected to the team told SNY's Andy Martino.
The Mets initially seemed to have narrowed down their search to Girardi, Beltrán, Bogar and Pérez, but MLB.com's Anthony DiComo reported Monday that Rojas was among those getting a second interview, and MLB Network insider Joel Sherman added Shelton's name to that list Tuesday in a report for the New York Post.
Girardi is also a finalist for the Phillies job, and perhaps the favorite, but the Mets aren't rushing the process to avoid losing the former Marlins and Yankees skipper to their National League East rival, according to Martino.
One person connected to team has said a "bombshell candidate" is in the mix if a clear favorite does not emerge from the current group. Have fun with that one. No way David Wright would ever do this so don't go down that road btw

— Andy Martino (@martinonyc) October 22, 2019
Sources: Girardi emerging as favorite for Phils job
Oct. 22: Multiple sources told MLB.com's Todd Zolecki that Joe Girardi made himself the favorite for the Phillies' managerial vacancy following an impressive showing Monday at Citizens Bank Park. Girardi, Dusty Baker and Buck Showalter each had a second round of interviews with multiple members of the Phillies' front office, including ownership, over the past few days.
According to MLB Network insider Jon Heyman, the belief is that principal owner John Middleton prefers Girardi over the other candidates, although some in the front office like Showalter, who has connections to team president Andy MacPhail from their time together in Baltimore.
The Philly front office likes Showalter from Baltimore dats. But belief is owner John Middleton — who made the Kapler call — is leaning toward Joe Girardi. Girardi likely has good feel he's getting something since he left team USA. @thekapman suggested Phils job is Joe's to lose.

— Jon Heyman (@JonHeyman) October 21, 2019
Heyman previously reported that Middleton, who made the call to dismiss manager Gabe Kapler, was polling Philadelphia players to get their opinions on Showalter. Middleton did the same thing before letting Kapler go, but the player vote wasn't a deciding factor, per Heyman.
The focus on experienced candidates represents a stark change from the Phillies' last managerial search two years ago, which resulted in the hiring of first-time skipper Gabe Kapler.
Showalter, Girardi and Baker have combined to manage more than 8,000 Major League games, and all three own winning records across 10-plus seasons in the bigs (20-plus for Showalter and Baker). Girardi led the Yankees to the 2009 World Series title, while Baker led the Giants to the 2002 National League pennant. Showalter advanced as far as the ALCS with the Orioles in 2014.
Girardi is also a candidate for the Cubs' and Mets' managerial openings, and Showalter interviewed for the Angels job before they hired Joe Maddon.
Venable, Kotsay, Kapler reportedly considered top Giants candidates
Oct. 21: Cubs first-base coach Will Venable interviewed for the Giants' managerial opening Friday, a source told the San Francisco Chronicle. Venable is believed to be one of the leading candidates for the job, along with A's quality-control coach Mark Kotsay and former Phillies manager Gabe Kapler, the Chronicle reports. The team doesn't appear to be done with its first round of interviews, however.
"They're still bringing people in," a person with knowledge of the process told the Chronicle.
Rays bench coach Matt Quatraro interviewed last week, according to the Tampa Bay Times. Astros bench coach Joe Espada and Royals quality-control coach Pedro Grifol have been connected to the job as well. Giants bench coach Hensley Meulens and third-base coach Ron Wotus are the only two known internal candidates.
Espada to have second interview with Cubs
Oct. 20: Astros bench coach Joe Espada's team clinched a World Series berth on Saturday night, but Espada is spending his Sunday in Chicago, having a second interview for the Cubs' managerial job, according to a report from MLB.com's Mark Feinsand. He first interviewed with the club on Monday. To this point, the Cubs have interviewed internal candidates David Ross, Mark Loretta and Will Venable for the vacancy, as well as Joe Girardi and Gabe Kapler.
Espada is the first to be known to have a second interview, and is widely considered one of the top two candidates along with Ross.
Could Padres hire both Washington and Tingler?
Oct. 18: The Padres may be closing in on their next manager, with sources confirming to MLB.com that the team has pared its list down to Ron Washington and Jayce Tingler.
There have been some rumblings that both could end up with San Diego -- one as manager and one as bench coach -- per tweets from MLB Network insider Jon Heyman and Carl Steward of the Bay Area News Group.
Have heard rumor Padres could hire both Jayce Tingler and Ron Washington, with one managing and one bench coach, as @stewardsfolly said. Steward speculates Wash as more likely manager; Tingler could serve apprentice role. however, as said here, Tingler thought to have good shot.

— Jon Heyman (@JonHeyman) October 18, 2019
Washington would represent an about-face for San Diego following the tenure of Andy Green, who had never managed in MLB before landing the Padres job.
Washington managed the Rangers from 2007-14 and is the winningest skipper in franchise history. Under Washington, the team won 90-plus games in four straight seasons from 2010-13 and made the World Series in '10 and '11. The 67-year-old has been the Braves' third-base coach for the past three years.
Tingler, 38, spent this past season as the Major League player development field coordinator with the Rangers. Previously, he served as one of the club's assistant general managers and was briefly the interim bench coach after Jeff Banister was dismissed late in the 2018 regular season. Before Texas hired Chris Woodward to replace Banister, Tingler interviewed for the job. Tingler also has experience managing in the Minors and is the current skipper for Escogido in the Dominican Winter League.
Padres general manager A.J. Preller has significant ties to the Rangers, as he spent a decade with the organization before joining San Diego. He also attended Cornell University with Jon Daniels, Texas' president of baseball operations. More >
REPORT: Pirates to interview Clapp
Oct. 18: Cardinals first base coach Stubby Clapp will be interviewed for the Pirates' managerial vacancy next week, according to MLB Network insider Jon Heyman. Clapp doesn't have any MLB managerial experience, but did lead the Cardinals' Triple-A affiliate in Memphis to back-to-back Pacific Coast League championships in 2017 and '18, being named PCL Manager of the Year in '17. He was considered for the Rangers' managerial opening last year, before Texas hired Chris Woodward.
New name in Pirates mix: Stubby Clapp. The #STLCards 1B coach is slated to interview next week with them. Also in mix are Kotsay, Christensen, Shelton, Bell, Banister, perhaps Fuld and perhaps others.

— Jon Heyman (@JonHeyman) October 19, 2019
Bogar, Schumaker among 8 candidates for Mets job
Oct. 18: New candidates continue to emerge for the Mets' vacant manager spot, with MLB Network insider Jon Heyman reporting that Nationals first-base coach Tim Bogar is expected to get an interview. Meanwhile, The Athletic's Dennis Lin reports that Padres first-base coach Skip Schumaker has interviewed for the job.
The Mets have at least six candidates -- Joe Girardi, Carlos Beltrán, Eduardo Pérez, Luis Rojas, Mike Bell and Derek Shelton -- in addition to Bogar and Schumaker. It's possible Schumaker was the "mystery candidate" SNY's Andy Martino had heard rumblings about.
Bogar, a former big league infielder who played for the Mets from 1993-96 and was the Rangers' interim manager for 22 games (14-8) in 2014, has held a variety of positions on MLB coaching staffs since '08, and he previously managed at multiple levels in the Minors.
Schumaker retired in March 2016 and became San Diego's first-base coach in December of the following year. He hasn't managed at any professional level.
Following great interview with Cubs, Giants to interview Espada
Oct. 17: The Cubs are considering a wide range of candidates for their managerial opening, and it seems Astros bench coach Joe Espada didn't make the decision any easier. A Houston source told David Kaplan of NBC Sports Chicago that Espada had a sensational interview with the Cubs.
"He gave [president of baseball operations] Theo [Epstein] and [general manager] Jed [Hoyer] a lot to think about," the source said. "They really liked him and came away exceptionally impressed. Was it enough to overcome David Ross' relationship with Theo and Jed? We'll see."
As those comments indicate, Ross, a former big league catcher and current ESPN analyst, is another candidate for the job, as are former Marlins and Yankees skipper Joe Girardi, Cubs coaches Mark Loretta and Will Venable, and ex-Phillies manager Gabe Kapler.
Meanwhile, a source has confirmed to MLB.com's Mark Feinsand that the Giants will also interview Espada for their managerial vacancy with Bruce Bochy having retired following the end of the regular season.
Espada has interviewed for a number of vacant manager jobs in recent years. The 44-year-old has been Houston's bench coach since 2017, taking over when Alex Cora was hired as the Red Sox's manager. Prior to joining the Astros, Espada filled a variety of roles for the Yankees.
Houston source tells me Astros coach Joe Espada had a sensational interview w/Cubs front office. "He gave Theo + Jed a lot to think about. They really liked him + came away exceptionally impressed. Was it enough to overcome David Ross's relationship w/Theo and Jed? We'll see."

— David Kaplan (@thekapman) October 17, 2019
Source confirms the Giants plan to interview Astros bench coach Joe Espada for their managerial opening. Espada has already interviewed with the Cubs. @JonHeyman was first with the SF news.

— Mark Feinsand (@Feinsand) October 17, 2019
The best fits for each manager job are ...
Oct. 17: With seven managerial openings remaining following the Angels' hiring of Joe Maddon, former general manager Jim Bowden breaks down who he thinks is the best fit for each job in a column for The Athletic (subscription required).
Here's Bowden's top candidate for each team:
• Mets: Joe Girardi -- Girardi proved he could manage in New York, winning a World Series with the Yankees and taking them to six postseasons. Bowden argues Girardi's experience would balance GM Brodie Van Wagenen's relative inexperience.
• Cubs: David Ross -- Bowden likes that Ross has already spent plenty of time in the Cubs organization, and the players and front office respect him. He points out that Aaron Boone, Alex Cora and Rocco Baldelli have shown recently that new managers can be successful.
• Phillies: Buck Showalter -- Bowden cites Showalter's detail-oriented nature and strong relationships with front-office execs Andy MacPhail and Matt Klentak as reasons he fits in Philadelphia. Longtime manager Dusty Baker would fit, too, he says.
• Giants: Gabe Kapler -- Bruce Bochy's replacement will have big shoes to fill, but Bowden thinks Kapler would work well with president of baseball operations Farhan Zaidi. Bowden lists Giants bench coach Hensley Meulens as another possible fit.
• Padres: Eduardo Pérez -- While sources have told MLB.com that the Padres' list is down to two -- Ron Washington and Jayce Tingler -- Bowden thinks the best fit in San Diego is the popular former player-turned-TV analyst, arguing GM A.J. Preller's style meshes best with an up-and-coming manager.
• Pirates: Mike Bell -- Bowden likes Bell's varied background -- he's played, coached, managed and worked in the front office. Pirates third-base coach Joey Cora (Alex's brother) is a second candidate.
• Royals: Mike Matheny -- Bowden thinks Matheny's calm demeanor could set him up for a stable tenure in Kansas City as Ned Yost's successor.
Girardi out as Team USA manager ... hiring imminent?
Oct. 16: Joe Girardi, a serious candidate for at least three managerial vacancies, has stepped down from his position as manager of USA Baseball's 2019 Premier12 team. USA Baseball senior director of player development Scott Brosius will take Girardi's place, the organization announced Wednesday.
Girardi was named manager of the team in August, but he has emerged as a contender for jobs with the Cubs, Mets and Phillies this offseason. His decision to step down indicates some level of confidence that he will be hired by one of those clubs.
Girardi previously managed the Marlins in 2006, winning the National League Manager of the Year Award, and the Yankees from 2008-17, leading New York to a World Series title in '09. He was dismissed by the Yanks after the 2017 campaign despite reaching Game 7 of the American League Championship Series.
Pérez: Mets interview was 'great experience'
Oct. 16: Eduardo Pérez recently emerged as a candidate for the Mets' managerial vacancy, interviewing for the position earlier this week.
The former big leaguer, who currently works as an analyst for MLB Network Radio on SiriusXM and ESPN, discussed the process Wednesday with ex-Mets general manager and fellow MLB Network Radio analyst Steve Phillips, saying he thought it went well.
"It was an honor, first of all, that they brought me in, and it was a great experience," Pérez said. "I'm humbled by it. I really am.
"They have a lot of really good candidates, and we just have to wait and find out what they decide on, but it was a complete honor to be called upon."
The list of known candidates for the Mets job also includes Joe Girardi, Carlos Beltrán, Luis Rojas, Mike Bell, Derek Shelton and Tim Bogar, and SNY's Andy Martino indicated Tuesday that the trio of Girardi, Beltrán and Pérez could be leading the pack.
The 50-year-old, who is the son of Hall of Famer Tony Pérez, hasn't managed in the Majors before. However, he does have experience managing in Puerto Rico and the World Baseball Classic, and he was a coach for the Marlins and Astros between 2011-14.
Eduardo Pérez (@PerezEd) discusses interviewing to be the next manager of the New York Mets, today on "The Leadoff Spot" with @StevePhillipsGM:@Mets | #Mets | #LGM pic.twitter.com/VuRbhYF9gb

— MLB Network Radio on SiriusXM (@MLBNetworkRadio) October 16, 2019
7 managerial openings remain after Maddon joins Angels
Oct. 16: The Angels announced the hiring of Joe Maddon as their new manager on Wednesday. Given Maddon's decades-long history with the team and residence in Southern California, this was a widely expected move, especially after the Angels dismissed Brad Ausmus just one year into his tenure.
Maddon wasn't believed to be a serious candidate for any other managerial spot, so his hiring doesn't change the landscape all that much. The Cubs, Giants, Mets, Padres, Phillies, Pirates and Royals are all still looking for a skipper, and there are a wide variety of candidates. Below are the names that have been linked to each job.
Cubs: Joe Girardi, Mark Loretta, David Ross, Gabe Kapler, Will Venable, Joe Espada
Giants: Kapler, Venable, Mark Kotsay, Pedro Grifol, Hensley Meulens, Ron Wotus, Bob Geren
Mets: Girardi, Carlos Beltrán, Eduardo Pérez, Luis Rojas, Mike Bell, Derek Shelton, Tim Bogar
Padres: Ausmus, Bob Henley, Ron Washington, Rod Barajas, Jayce Tingler
Phillies: Girardi, Buck Showalter, Dusty Baker
Pirates: Kotsay, Bell, Shelton, Jeff Banister, Ryan Christenson
Royals: Grifol, Mike Matheny, Dale Sveum
Angels name Maddon manager
Oct. 16: The Angels got their man, as they hired veteran Joe Maddon to be their next manager, reportedly on a three-year contract.
Maddon, 65, served two stints as interim manager of the Angels in 1996 and 1999 before managing the Rays from 2006-14 and the Cubs from 2015-19. He led the Rays to two division titles (2008, '10) and a World Series appearance (2008), then won two division titles (2016, '17) and the 2016 World Series with the Cubs. Maddon, who has a career record of 1,252-1,068 in 16 seasons as a manager, led the Cubs to four straight seasons with at least 92 wins before they went 84-78 this year.
The Angels are coming off a season in which they lost 90 games for the first time since 1999, which was the year before longtime manager Mike Scioscia took over. Maddon was the Angels' bench coach before Scioscia arrived and remained in that role from 2000-05, which included the franchise's only World Series title in 2002. Maddon reportedly still has a home in nearby Long Beach.
Maddon brings instant cache to an organization that hasn't been to the postseason since 2014 and hasn't won a playoff game since 2009 despite Mike Trout being the best all-around player in baseball since his rookie season in 2012. Trout is under contract with the Angels through 2030 after signing a 12-year, $426.5 million deal before the 2019 season.
Are Girardi, Pérez, Beltrán leading race for Mets job?
Oct. 15: The list of known candidates for the Mets' managerial opening grew to six on Monday, when the club interviewed ESPN and MLB Network Radio on SiriusXM analyst Eduardo Pérez.
According to SNY's Andy Martino, Joe Girardi's interview is "coming soon." Luis Rojas, Mike Bell and Derek Shelton are also reportedly in the mix, but Martino notes that there is "heat" around the trio of Girardi, Pérez and Carlos Beltrán. Among the candidates, only Girardi has previously managed in the Majors.
Joe Girardi interview with Mets coming soon. Eduardo Perez and Carlos Beltran other serious candidates. Let's see if someone else knocks their socks off. But there's heat around that trio

— Andy Martino (@martinonyc) October 15, 2019
Girardi already interviewed for the Cubs' managerial opening, and he is expected to do the same with the Phillies, according to MLB Network insider Ken Rosenthal. Girardi spent 11 years managing in the big leagues, including 10 at the helm of the Yankees from 2008-17, so he has experience with the Big Apple. New York qualified for the postseason in six of those 10 seasons, winning it all in 2009.
Beltrán said Sunday that he only wants to manage the Mets, and is not interested in any other managerial opening. He played for the Mets from 2005-11, one of seven stops he made during a decorated 20-year career that ended with the Astros in '17. He is currently a special advisor to Yankees GM Brian Cashman.
Padres interview Nats' 3B coach
Oct. 15: The Padres continued their interview process for their managerial vacancy by interviewing Nationals third-base coach Bob Henley, according to MLB Network insider Jon Heyman, who notes that San Diego is largely keeping things mum.
Henley has spent the past 25 years in Washington's organization dating back to its days as the Montreal Expos. The 2019 season was his sixth in his current role. Though he's never held a more prominent coaching job with a Major League club, Henley has a breadth of managerial experience in the Minors.
Henley managed the Gulf Coast League Nationals to the league title in 2009 and also had managerial stints at Class A Potomac ('05), Class A Savannah ('04) and the GCL Expos ('03). Henley was also the club's Minor League field coordinator from '10-13, and in '18, he added outfield instructor responsibilities to his role with the big league club.
Henley was relieved of his role when former Nats manager Matt Williams was let go after the 2015 season, then he was rehired on Dusty Baker's staff and remained the only holdover when Dave Martinez was hired following the '17 season.
Cubs to interview Espada, Kapler
Oct. 14: The Cubs' list of managerial candidates continues to grow. According to MLB.com's Mark Feinsand and Jordan Bastian, the club is set to interview Astros bench coach Joe Espada and former Phillies manager Gabe Kapler.
With an off-day in the American League Championship Series as the Astros and Yankees travel to New York for Games 3-5, Espada was reportedly heading to Chicago on Monday to meet with Cubs brass.
Espada, 44, was the Yankees' third-base coach from 2015-17 before joining Houston as the team's bench coach. The job was vacated when Alex Cora departed to manage the Red Sox.
Kapler, meanwhile, was let go from his position as Philadelphia's manager last week after leading the team to an 81-81 record in 2019, his second year at the helm.
Cubs bench coach Mark Loretta and first-base coach Will Venable previously interviewed for Chicago's opening, as did former Yankees manager and current FOX analyst Joe Girardi, and current ESPN analyst David Ross, who played for the Cubs in 2015-16 before retiring. The team was said to be eyeing Carlos Beltrán as well, but the Mets gig is the only one he is considering. More >
Friedman confirms Roberts' return; Prior likely to replace Honeycutt
Oct. 14: Dodgers manager Dave Roberts will return next season, president of baseball operations Andrew Friedman confirmed Monday. However, his coaching staff will look a bit different.
Mark Prior will likely take over as the team's pitching coach, Friedman said, replacing Rick Honeycutt, who will remain with the club as a special assistant. Honeycutt has been the Dodgers' pitching coach for the last 14 seasons. He's the only pitching coach Clayton Kershaw has ever had.
Friedman said he expects his own contract to be finalized within the next few days, meanwhile.
The move to retain Roberts was expected despite the club's disappointing loss to the Nationals in the NL Division Series. He signed a four-year contract extension with Los Angeles last December.
"By and large, the body of work is really strong," Friedman said of Roberts.
Roberts led the Dodgers to a National League Championship Series appearance in 2016, his first season at the helm, followed by two consecutive World Series appearances. The Dodgers, who have not won a world championship since 1988, were a favorite to reach their third consecutive World Series after winning a franchise-record 106 games during the regular season, but they were eliminated from postseason play with an NLDS Game 5 defeat at the hands of Washington last week.
Williams to leave A's for KBO
Oct. 14: A's third-base coach Matt Williams will not return to the club in 2020, MLB.com has learned. Williams, who just completed his second season in Oakland, signed a three-year deal to manage the Kia Tigers in the Korean Baseball Organization.
Williams joined A's manager Bob Melvin's staff after managing the Nationals from 2014-15, where he helped lead Washington to one National League East title and earned the NL Manager of the Year Award presented by the Baseball Writers' Association of America in '14.
Williams played in the Majors for 17 seasons and was a four-time All-Star, and he coached on a Major League staff for another nine years. The former third baseman was touted by Melvin and the A's for his infield work with All-Star Matt Chapman, who won the AL Platinum Glove Award in 2018 at the same position.
Williams is among the first coaches to leave Oakland in what could be an offseason of turnover. Quality control coach Mark Kotsay interviewed for the Giants' managerial vacancy last week and bench coach Ryan Christenson is scheduled to interview for the Pirates' manager opening, according to the San Francisco Chronicle.