Banuelos (shoulder strain) placed on injured list
Ruiz fills White Sox roster spot; Tilson begins 2019 season on a tear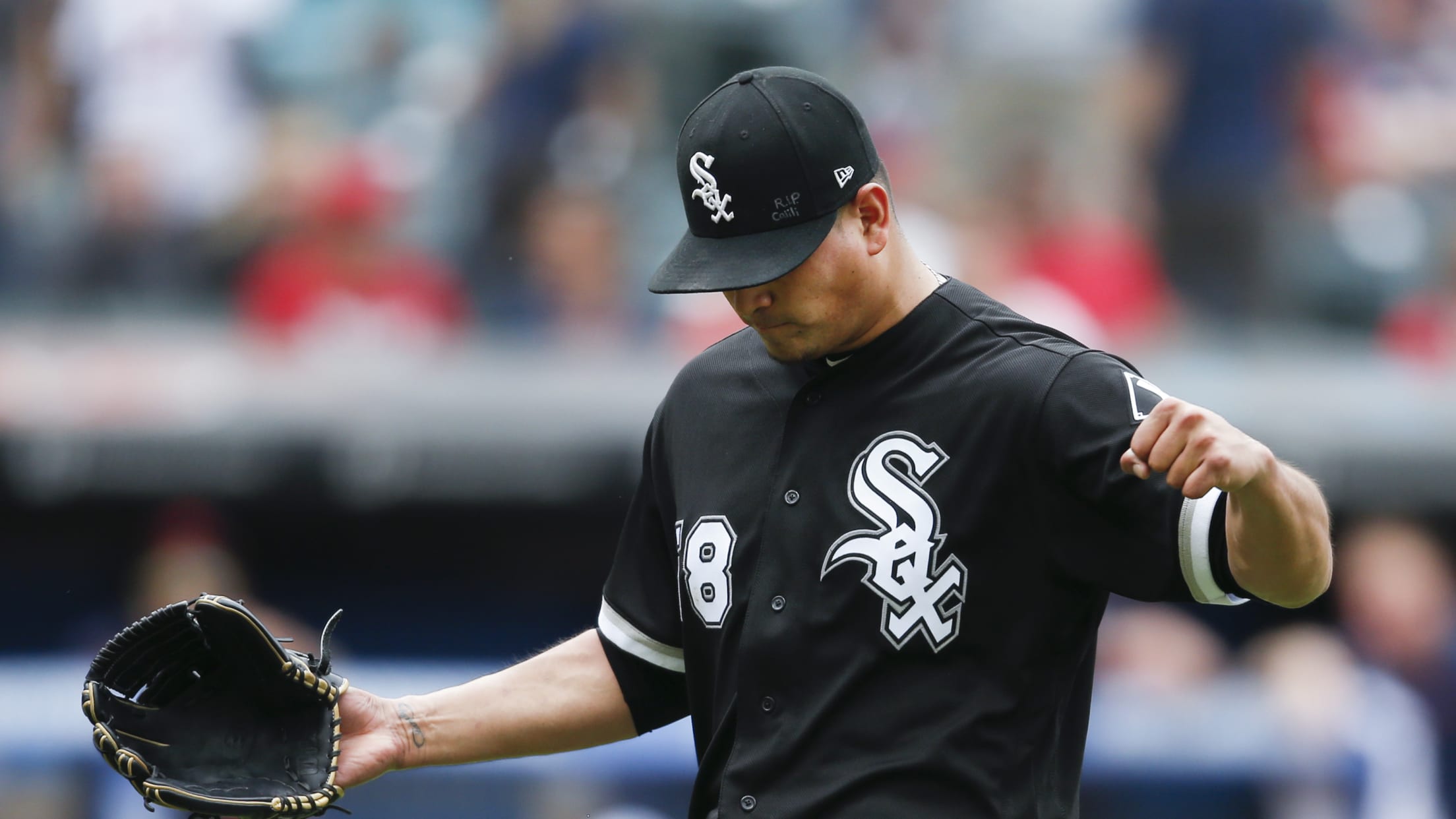 CHICAGO -- The White Sox recent carousel of injuries continues to be a thorn in the side, as the team announced prior to Friday's game that left-hander Manny Bañuelos has been placed on the 10-day injured list retroactive to Wednesday with a strained left shoulder. Banuelos, who was removed in
CHICAGO -- The White Sox recent carousel of injuries continues to be a thorn in the side, as the team announced prior to Friday's game that left-hander Manny Bañuelos has been placed on the 10-day injured list retroactive to Wednesday with a strained left shoulder.
Banuelos, who was removed in the fifth inning of his start on Tuesday, said he could feel that something wasn't right before ultimately being removed from the game.
"I played catch yesterday. I felt good, but I still felt a little discomfort there," Banuelos said. "That is why the team and myself, we made the decision -- let's stop and let's try a little rest and the shoulder will heal. The discomfort is still there, but I feel better today than yesterday."
"[McCann] told me after the game that he noticed I wasn't extending my arm as I used to. I was scared that something bad could happen to my shoulder. That something could pop out there. He noticed that, and I agreed with him. That was one of the side effects of my command right after that pitch."
The Sox will now have to find a starter to fill Banuelos' start on Monday. With what looks like few options in Triple-A Charlotte, eyes once again turn toward top prospect Dylan Cease as being someone who could fill the void.
Cease, the No. 22 prospect in baseball according to MLB Pipeline, is currently 2-1 with a 3.54 ERA in six starts for Triple-A Charlotte. General manager Rick Hahn reiterated after Carlos Rodon's injury that the team would not rush prospects to the big leagues just because of a need at the big league level, and that plan is unlikely to change with the injury to Banuelos.
While not specifically speaking about Cease or his situation, Sox manager Rick Renteria did acknowledge that a young prospect's development can still stay on the right track with an early callup.
"You can manage it. There have been many players in their careers that have had tremendous careers that have been up, sent back down," he said. "It's the way you manage it, the way you handle it."
"I think all that does is basically allow them a sense of having done what they need to in order to be here. The reality is you cannot replicate the experiences they're going to ultimately have here once they get here."
Another option for the Sox could be veteran left-hander Ross Detwiler, who the Sox signed to a Minor League deal on May 9. He pitched well Tuesday in his first Triple-A start of the season, going six innings while allowing just one run and striking out 10. Detwiler hasn't started in the Majors since 2016, while with the Oakland A's.
Right-hander Jose Ruiz was recalled from Charlotte to take Bañuelos' place on the roster. Ruiz has no record on the season and owns a 5.40 ERA in 11 relief appearances for the Sox in 2019.
Tilson taking advantage
Outfielder Charlie Tilson is playing like he doesn't want to go back to Triple-A. The Wilmette, Ill., native is hitting .324 since being recalled from Charlotte on May 6 with four multi-hit games over that span.
"I feel good. It's a challenge, for sure, coming up from Triple-A, but I'm really confident in my approach right now," Tilson said. "There have been some at-bats here and there where I feel like I could have done better, but for the most part, I'm just trying to stick to my approach and take it one at-bat at a time."