Machado out of Orioles' lineup with illness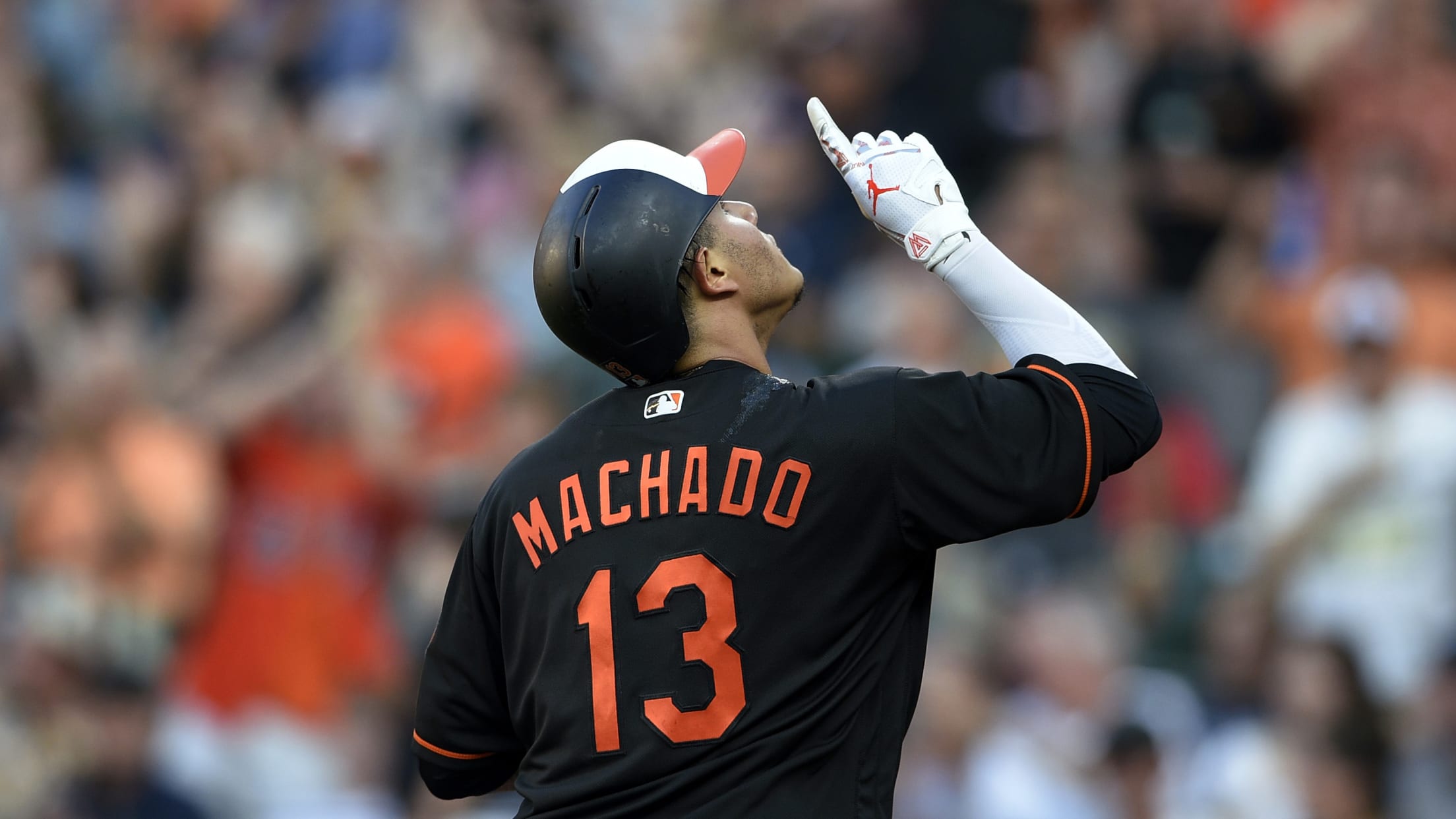 Baltimore Orioles' Manny Machado celebrates his home run during the first inning of a baseball game against the New York Yankees, Friday, June 1, 2018, in Baltimore. (AP Photo/Nick Wass) (Nick Wass/AP)
BALTIMORE -- Manny Machado was not in Monday's starting lineup, but the superstar -- and prime trade candidate -- isn't off to another city. Machado is sick, according to manager Buck Showalter, and he wanted to give the shortstop a day off.Machado showed signs of being under the weather in
BALTIMORE -- Manny Machado was not in Monday's starting lineup, but the superstar -- and prime trade candidate -- isn't off to another city. Machado is sick, according to manager Buck Showalter, and he wanted to give the shortstop a day off.
Machado showed signs of being under the weather in Toronto on Sunday, and teammate Danny Valencia also missed time during the series due to being ill. The O's are doing their best to quarantine the affected players to prevent the illness from spreading.
Machado had played in each of the Orioles' first 64 games and is having a career season in his final year before free agency. The 25-year-old Machado leads the team in homers (18) and RBIs (50) to go with a .312 batting average.
"Hopefully Manny's [absence] won't be too long. You know these young people heal a lot better than other people," Showalter said. "We have a number of guys with different degrees of it and different stages of it. So does everybody else -- I'm sure Boston's got some people down sick or playing through it. There are no sick days. Manny, he would play if I asked him to. Something that he needs to back off of, he's been there playing every day."