Mariners release veteran reliever Rzepczynski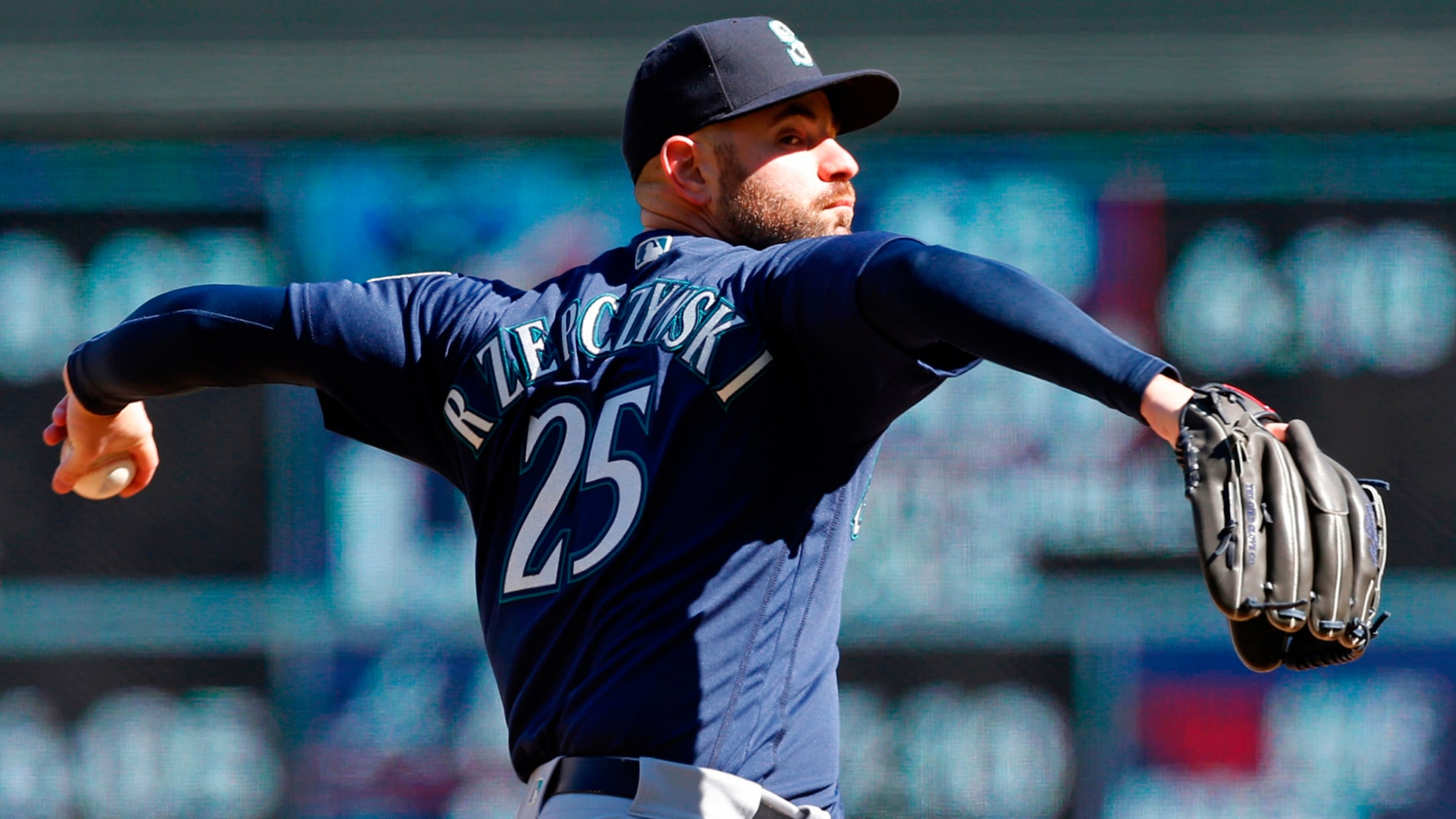 HOUSTON -- The Mariners officially released left-hander Marc Rzepczynski on Wednesday, making the veteran reliever a free agent five days after he was designated for assignment.No team claimed Rzepczynski off waivers, which means the Mariners are on the hook for the remainder of his contract. Rzepczynski signed a two-year, $11
HOUSTON -- The Mariners officially released left-hander Marc Rzepczynski on Wednesday, making the veteran reliever a free agent five days after he was designated for assignment.
No team claimed Rzepczynski off waivers, which means the Mariners are on the hook for the remainder of his contract. Rzepczynski signed a two-year, $11 million deal prior to the 2017 season -- $5.5 million of which was due to him this season.
The 32-year-old Rzepczynski produced respectable numbers for the Mariners in 2017, as he allowed 14 earned runs over 31 1/3 innings with 25 strikeouts over 64 appearances. He stranded 44 of 52 inherited runners, the top mark in the Majors among pitchers who had inherited at least 50 baserunners. But Rzepczynski struggled from the outset this season, pitching to a 9.39 ERA over 7 2/3 innings, spanning 18 appearances.
James Pazos had replaced Rzepczynski as the club's late-inning left-handed setup man in recent weeks, and Roenis Elias, who was recalled to replace Rzepczynski on the roster, fills the second lefty spot in the bullpen, with the ability to pitch longer outings as a converted starter.
With the move, the Mariners' 40-man roster sits at 39.