UC votes to remove Schott's name from stadium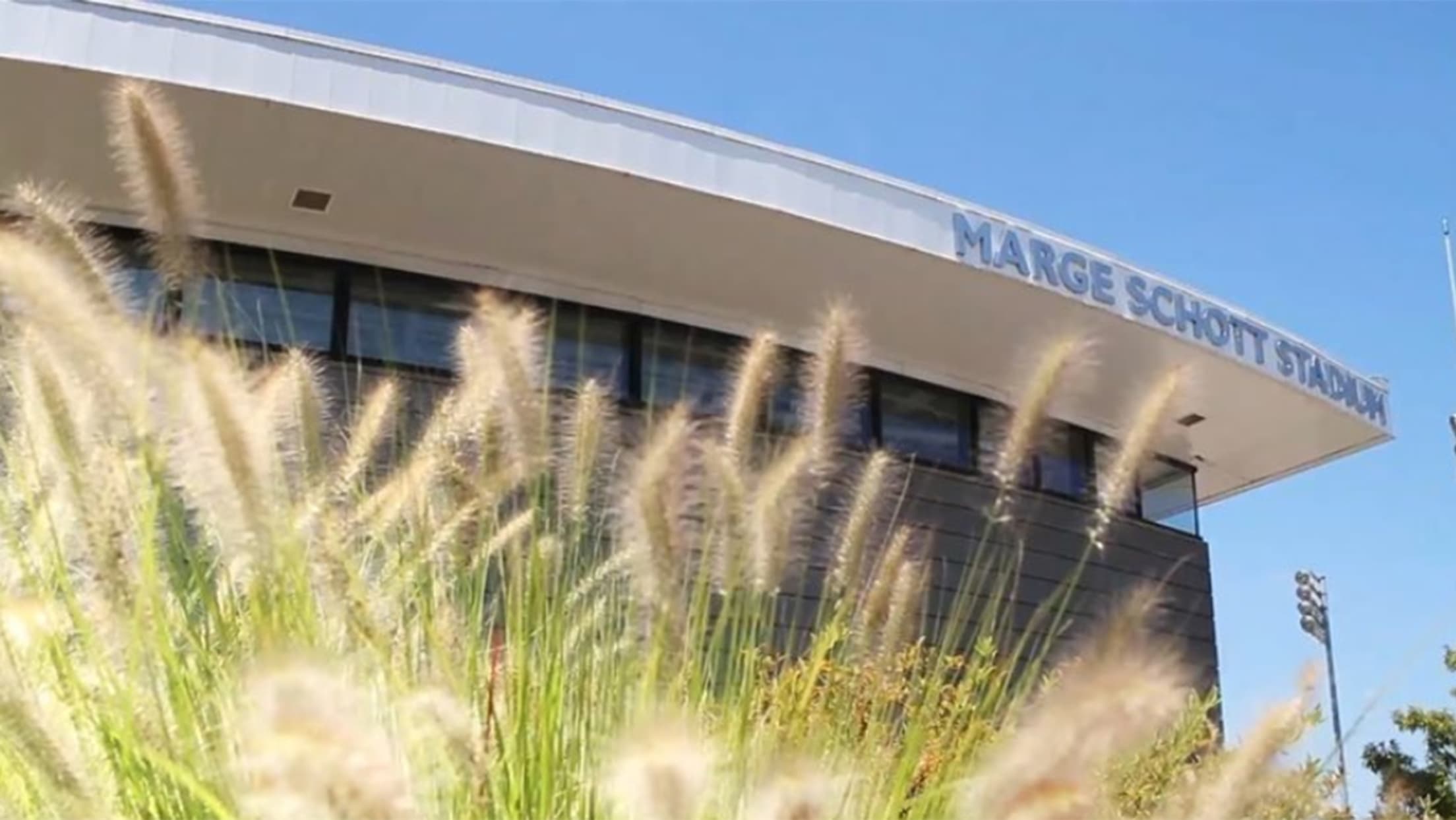 The University of Cincinnati Board of Trustees voted unanimously in favor of removing Marge Schott's name from its campus baseball stadium, as well as a space in its archives library, in a webinar meeting Tuesday morning. In his address to the board, university president Neville Pinto implored it to "act
The University of Cincinnati Board of Trustees voted unanimously in favor of removing Marge Schott's name from its campus baseball stadium, as well as a space in its archives library, in a webinar meeting Tuesday morning.
In his address to the board, university president Neville Pinto implored it to "act in concert to protect and promote our mission and core values."
"It's crystal clear to me that the continued use of Marge Schott's name on our campus is untenable," Pinto said. "Marge Schott's record of racism and bigotry stands at stark odds with the university's core commitment to dignity, equity and inclusion."
The decision arrived less than a month after a former UC baseball player, Jordan Ramey, started a petition online to remove Schott's name from the stadium. In the wake of George Floyd's death, and the social justice movement that sparked protests through the nation and overseas, Ramey, who is Black and had been bothered by the name of the stadium for several years, felt empowered to speak up and ask for the name to be removed.
"I can't be dismissive that this took less a month to do," Ramey said. "It only took a month to make great change in the community, all over the community. It just goes to show you this was on people's minds and this is a relevant issue that we can keep going. We need to speak up for what we believe in."
Several teammates and former Bearcat baseball players, including Red Sox world champion Kevin Youkilis, expressed support of the petition, which garnered nearly 10,000 signatures.
"I am proud of our Bearcats, both current student-athletes and alumni, for speaking up on this," said athletics director John Cunningham, who arrived at UC in January. "I also want to thank our Board of Trustees for listening and making this change."
On Tuesday, the Board of Trustees praised UC's students, faculty and community for its passionate response to this issue.
"I want our campus community to know we stand with you in our collective fight to end racism, inequality and indifference," Pinto said in his address to the board. "As I have said before, speaking out against exclusion is as essential as speaking up for inclusion. We must do both.
"This action will serve as an important step in our collective journey to make UC a decidedly more inclusive and welcoming community for all."
The university named its baseball stadium for Schott in 2006, after the former Reds owner's foundation donated $2 million toward the school's $100 million renovation project to upgrade UC's athletic facilities. Part of the renovation was the construction of a new 3,085-seat baseball stadium.
Schott, who died in 2004, had a complicated history of racism and bigotry that eventually forced her to sell the Reds in 1999. Schott was previously found to have used slurs toward African-Americans, Jewish people and people of Japanese ancestry, and she also made statements in support of the Nazi party, which resulted in a two-year suspension from 1996-98.
Ramey's petition garnered media attention in both Cincinnati and across the nation, prompting the Marge and Charles J. Schott Foundation to issue a statement supporting any decision UC made about the name of its baseball stadium, adding that it had no plans to discontinue its contributions to the university.
"You see MLB players talking about race now. Black people have been saying the same thing for a long time of how we're being treated in our society," Ramey said. "It's been overlooked, overshadowed and straight up ignored. This is a great time to have our voices heard. This is a great time for people to see that they're not making it up, at all. If anything, they're not saying enough. This also shows you what we can do as a community -- Black and white -- when we come together and acknowledge these things."
Tuesday's resolution to remove Schott's name took less than five minutes to complete.
"We want to say unequivocally, we stand with president Pinto and our campus community in our collective fight to end racism and inequality and indifference," a member of the board said as the vote was underway. "The change we want to see starts with us."