Mariners FAQ: Details on the upcoming season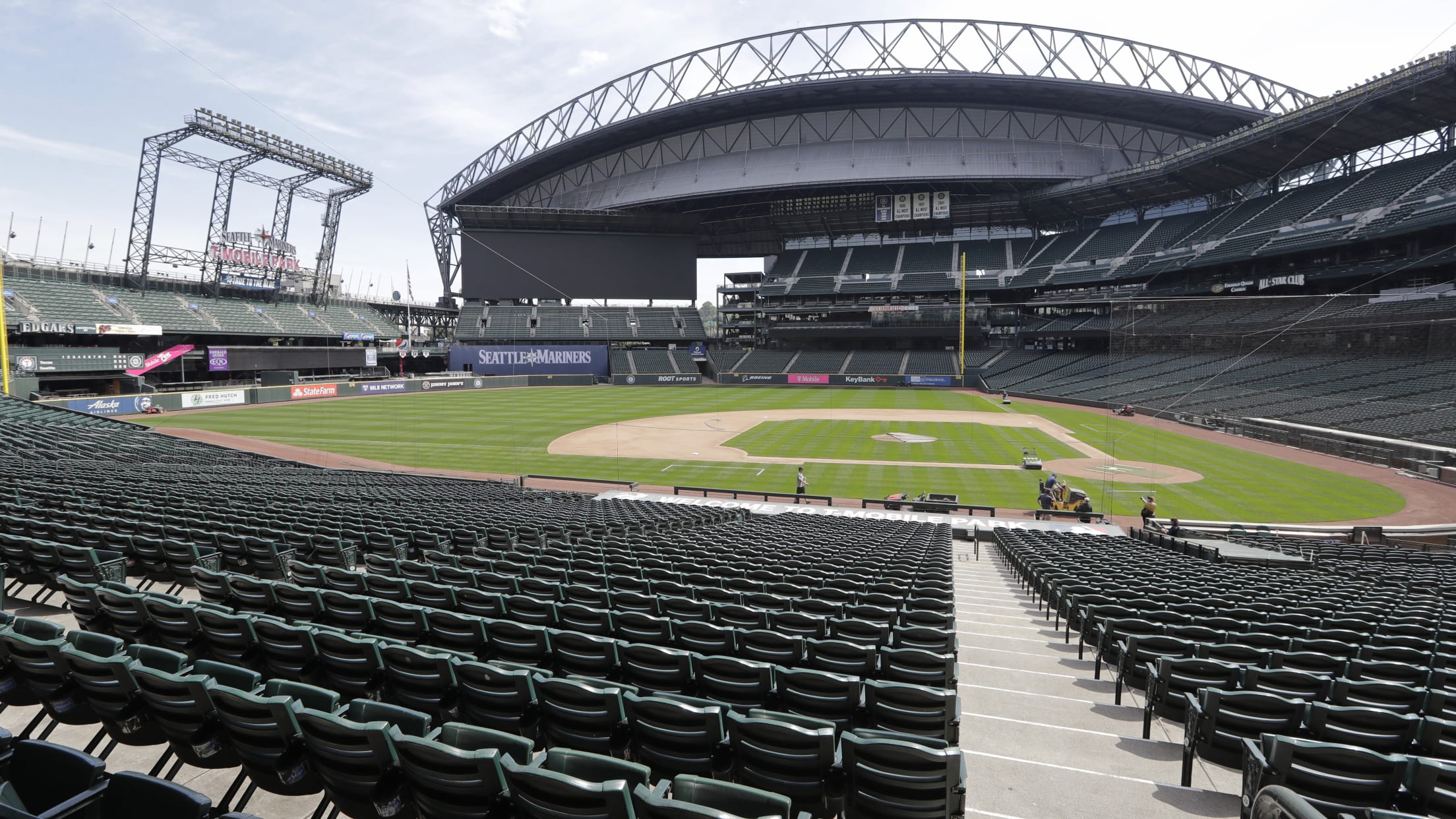 SEATTLE -- After a 102-day shutdown due to COVID-19, Major League Baseball announced its plan to return on Tuesday, with the Mariners and the rest of MLB pointed toward an abbreviated 60-game regular season that would begin July 23-24. Here are some key questions regarding the Mariners: Where will camp
SEATTLE -- After a 102-day shutdown due to COVID-19, Major League Baseball announced its plan to return on Tuesday, with the Mariners and the rest of MLB pointed toward an abbreviated 60-game regular season that would begin July 23-24.
Here are some key questions regarding the Mariners:
Where will camp take place, and when?
The Mariners are expected to resume their Spring Training at T-Mobile Park in Seattle next week, with 60 players reporting for physicals and testing by Wednesday, July 1, though they still need to finalize those plans with local officials as King County is currently in Phase 2 of its coronavirus recovery program.
Workouts for pitchers and position players will begin Friday, July 3, and be conducted in smaller groups and spread out over the course of the day to allow for better social distancing at the ballpark, which has less space than the club's normal Spring Training complex in Peoria, Ariz. The early workouts will all be at T-Mobile Park, though eventually some players who aren't part of the final 30-man roster will be sent to Cheney Stadium in Tacoma to stay ready.
• Play Ball: MLB announces 2020 regular season
Will there be any practice or Cactus League-type games?
The Mariners don't expect to have anything more than intrasquad games due to the lack of a nearby MLB neighbor to Seattle.
When and where is Opening Day?
MLB announced that season openers would be played July 23-24, but the official schedule for each team hasn't been finalized yet. The MLB Players Association must approve MLB's proposed schedule before it becomes official, which is expected to occur in the next week.
Say it with us... pic.twitter.com/egNxqF5EpX

— Seattle Mariners (@Mariners) June 24, 2020
Which teams will be on the Mariners schedule?
In order to reduce travel, MLB will be divided into three regions, with the Mariners playing in the West group that consists of the 10 teams in the American and National League West divisions. It's expected that Seattle will play 10 games against each of its normal AL West foes -- the Angels, Athletics, Astros and Rangers -- plus a total of 20 games against the Dodgers, Giants, Padres, Rockies and D-backs from the NL West.
Where will the Mariners play their home games?
The Mariners will play at T-Mobile Park, though no fans will be allowed initially.
• FAQ: All you need to know about 2020 season
How might they do in a 60-game sprint?
While a shorter season could make for some interesting playoff chases, Seattle still faces a tough AL West challenge, with the Astros favored to repeat as division champs and the A's and Angels also looking to be strong contenders. It's worth noting that the Mariners started out 13-2 last year, but they were just 25-35 after 60 games en route to their 68-94 finish. Their best 60-game stretch over any part of the season was 28-32.
The best 60-game start to a season in franchise history was 47-13 in the 116-win season of 2001 and, more recently, they started out 38-22 in 2018 when they finished 89-73. The worst 60-game start to a season was 19-41 in 1978, when they finished 56-104.
How are the Mariners' injured players doing?
The best Mariners news likely regards reliever Austin Adams, who has been able to use the extra time to rehab from October surgery to repair the anterior cruciate ligament in his left knee. Adams has been throwing on his own during the shutdown. Less certain yet is the situation with outfielder Mitch Haniger, who is working his way back from offseason surgeries to repair a torn adductor muscle in his groin and a herniated disk in his back.
What are some competitions to watch when camp resumes?
With expanded rosters, some of the previous battles no longer apply. Instead of Dylan Moore, Tim Lopes and José Marmolejos competing for the last utility role on a 26-man roster, all those players could potentially now be part of the new 30-man Opening Day roster. The real competition begins when the games begin, as teams will need to cut to 28 players after two weeks and then down to the standard 26 players after 29 days.
There will be interesting competitions for bullpen roles on the initial roster from the large group of young contenders, and it remains to be seen how veteran infielder Dee Gordon might be used in conjunction with Shed Long Jr. and J.P. Crawford in the middle infield spots. If the extra time has allowed Haniger to heal up, that also would create some outfield intrigue.
How do the roster rules affect the Mariners?
Expanded rosters will work like so: Teams can field a 30-man Opening Day active roster, which they must reduce to 28 players at the season's two-week mark. Two weeks later, on Day 29 of the season, they must slice that roster to 26 players. They will carry 26 players for the rest of the season.
This has been viewed as a developmental season all along by the Mariners, so it'll be fascinating to see how they handle young outfield prospects Jarred Kelenic and Julio Rodriguez, catcher Cal Raleigh, starting pitcher Logan Gilbert and others who could be kept active on the extra "taxi squad" of players who'll be available if needed.
Teams are expected to be allowed to keep a total of 60 players -- the standard 40-man roster, plus 20 additional players on a taxi squad -- and Mariners who aren't on the active roster could continue to work out daily at T-Mobile Park or in Everett or Tacoma to stay ready.
Teams can take up to three taxi squad players on the road (if three, one must be a catcher). The regular injured list will be for 10 days in 2020 for both position players and pitchers, as in 2019. MLB is also instituting a special COVID-19-related injured list for players who test positive, have confirmed exposure or are exhibiting symptoms. There would not be a minimum or maximum number of days players can spend on this list; any player who tests positive will not be allowed to return until he tests negative twice.
• 'More than one' Mariner positive for COVID-19
Players optioned or outrighted off the roster must remain that way for a minimum of 10 days before they can be recalled.
How can I watch the games?
Mariners games will be broadcast as usual on ROOT Sports Northwest. Stream out-of-market Mariners games LIVE on MLB.TV on your favorite supported devices.
How can I listen?
The Mariners Radio Network remains in place, with all regular-season games airing on the 710 ESPN Seattle flagship station as well as affiliates throughout Washington, Oregon, Idaho, Alaska and British Columbia. Fans can also listen to every Mariners game LIVE online or on the go with MLB Audio.