Furbush (shoulder) encouraged after bullpen session
Reliever hasn't pitched for Seattle since July 7, 2015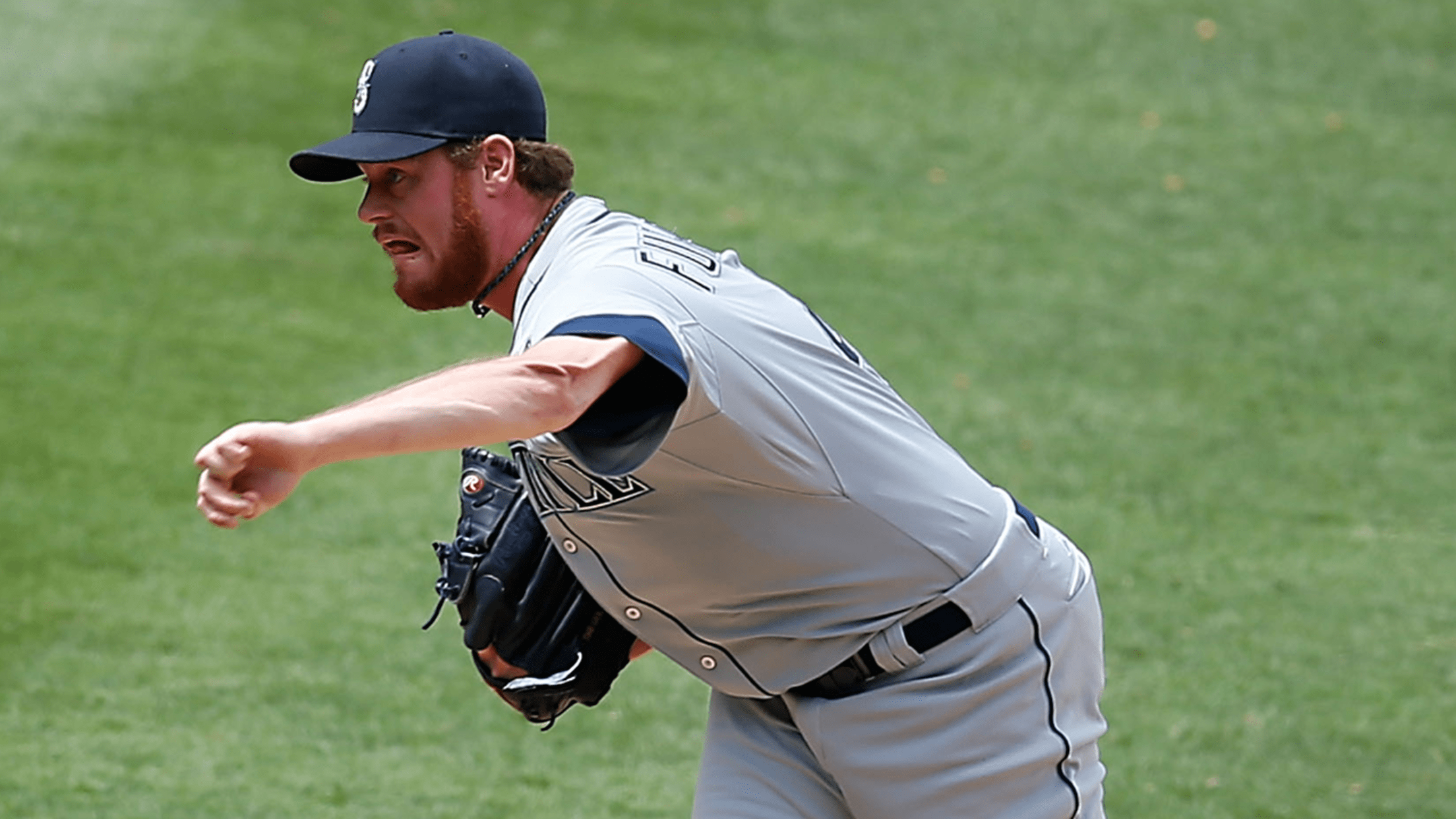 Charlie Furbush has been out for nearly a year with various left shoulder injuries, including a partially torn rotator cuff. (AP)
SEATTLE -- Left-handed reliever Charlie Furbush took the mound in a simulated game before Saturday's matchup with the Orioles. He was in high spirits afterward."For me the recovery was the issue before," Furbush said. "But there's been no issues at all. So I feel great moving forward and I feel
SEATTLE -- Left-handed reliever Charlie Furbush took the mound in a simulated game before Saturday's matchup with the Orioles. He was in high spirits afterward.
"For me the recovery was the issue before," Furbush said. "But there's been no issues at all. So I feel great moving forward and I feel like I could easily throw more pitches today."
Furbush has not pitched for the Mariners since July 7, 2015, as he's been kept out with various left shoulder injuries, including a partially torn rotator cuff. His recovery has taken much longer than expected. Furbush threw a simulated game in May as well, but he was unable to progress from there. But both he and Servias are hopeful that this time will be different.
"It's not majorly game-ready by any means," Servias said. "Nor should he be. He hasn't done it in a while. But it's encouraging. It's certainly moving ahead in the right direction."
The plan is to send Furbush to Class A Everett on Tuesday, the pitcher said. For the next couple weeks he is scheduled to spend time there and in Triple-A Tacoma.
"There's quite a few hurtles yet for him to jump over," Servais said.
Worth noting:
• Felix Hernandez, recovering from a right calf strain, was not the only one who was optimistic about his bullpen session on Friday. Servias came out to watch the Mariners' ace throw and was overjoyed by what he saw.
"I thought it was outstanding," Servias said. "As good as I've seen him throw the ball at any point this year, including Spring Training. It was that fresh and clean. I made a joke I wanted to kiss him on the lips it looked so good."
Hernandez is scheduled to throw a simulated game in Houston and make two rehab starts, one in Class A Everett and one in Triple-A Tacoma.
• The Mariners gave Ketel Marte and Chris Iannetta a day to rest on Saturday. Marte had not sat out a game since June 7, the day after he returned from the disabled list. Shawn O'Malley got the start at shortstop.
"Fortunately for us, he can play so many positions and [we] feel pretty confident with him in a number of different positions," Servais said of O'Malley. "That's kind of how were built right now. With the extra bullpen arm, he has to be able to cover them all, really. The other night when [Steve] Clevenger went down, he was the emergency catcher."
Catcher Mike Zunino made his 2016 debut on Saturday. The Mariners recalled him from Triple-A Tacoma Thursday when Clevenger went to the disabled list with a fractured right hand. Servais said he expected Zunino to play more often than did Clevenger. Clevenger had surgery Saturday to put a plate and six screws into his hand. His recovery is expected to take six to eight weeks.
Maddie Lee is a reporter for MLB.com based in Seattle.