Unsworth named to South African squad
Mariners pitcher's team to compete for berth in 2017 World Baseball Classic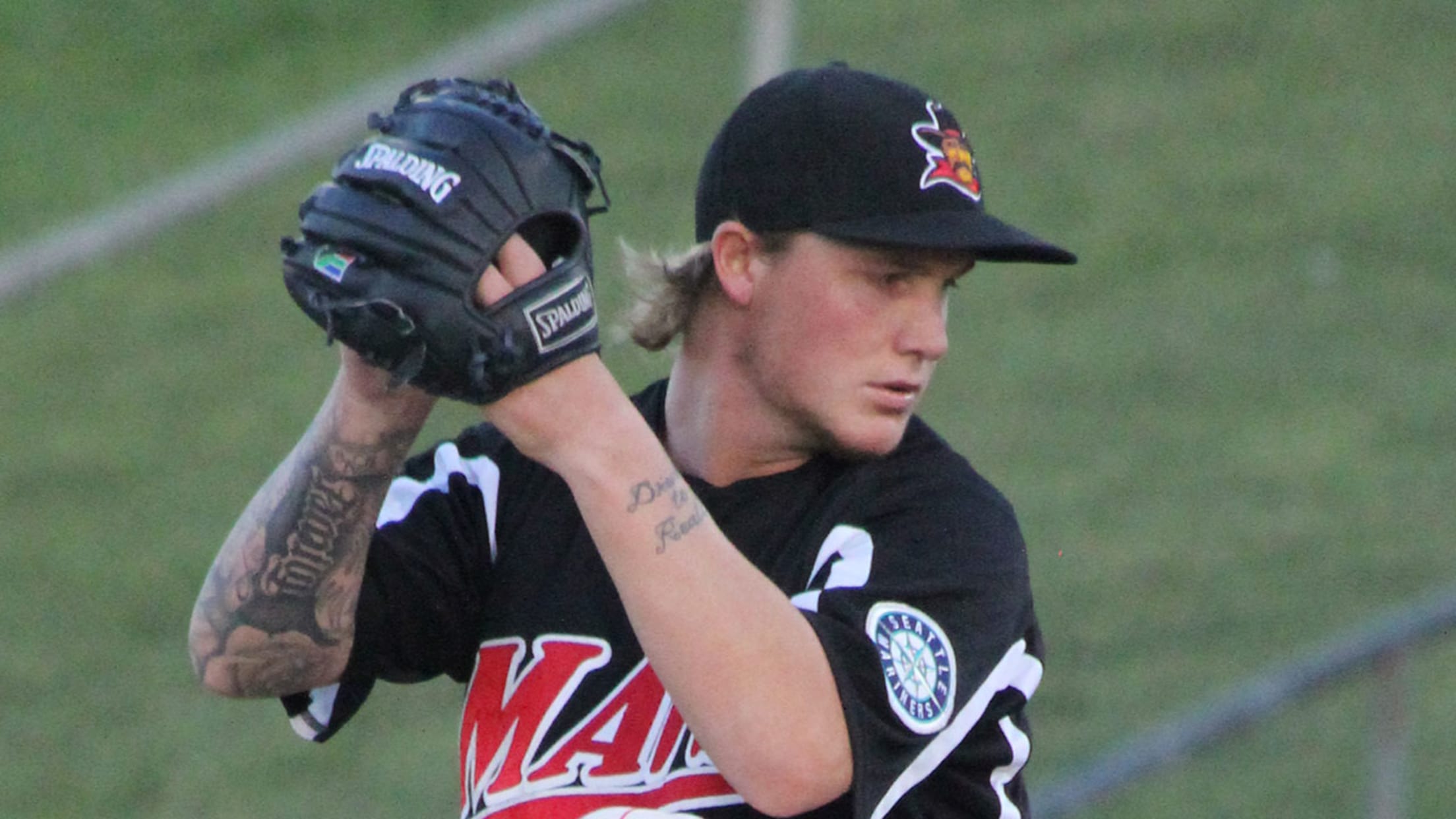 Native South African Dylan Unsworth will join a team competing for a berth in the 2017 World Baseball Classic. (Mike Andruski/MiLB.com)
SEATTLE -- Right-hander Dylan Unsworth, a 23-year-old right-hander in the Mariners organization, has been named to the South African team that will compete in a World Baseball Classic qualifying tournament next month in Sydney, Australia. The 6-foot-1, 175-pounder has been with the Mariners since signing as an international free agent
SEATTLE -- Right-hander Dylan Unsworth, a 23-year-old right-hander in the Mariners organization, has been named to the South African team that will compete in a World Baseball Classic qualifying tournament next month in Sydney, Australia. <p< --="" 1-3="" 11="" 13="" 3.32="" 4-7="" 4.34="" a="" advanced="" and="" bakersfield="" double-a="" era="" five="" for="" in="" including="" jackson="" last="" native="" of="" outings="" p="" season.="" south="" starts="" went="" with=""> The 6-foot-1, 175-pounder has been with the Mariners since signing as an international free agent in 2010. </p<>
Unsworth is one of three players on the South Africa team that is currently part of a Major League organization, along with pitcher Callan Pearce and outfielder Rowan Ebersohn, who are both with the Twins.
The Sydney qualifying tournament will be held Feb. 11-14, with Australia, New Zealand, Philippines and South Africa competing for one berth to the March 2017 World Baseball Classic.
Twelve teams -- Canada, China, Chinese Taipei, Cuba, Dominican Republic, Italy, Japan, Korea, Kingdom of the Netherlands, Puerto Rico, United States and Venezuela -- have already received automatic invitations to the Classic based on their performance in the 2013 tournament. The other four teams in the field will be determined from qualifying contests to be held across the world this year, with the Sydney tournament being the first of those competitions.
New Zealand will be managed in the qualifier by former Mariners infield coach Chris Woodward, who served as a base coach for New Zealand during the qualifying round of the 2013 Classic after becoming familiar with some of the country's top baseball officials during a goodwill trip. Woodward will be the new third base coach for the Dodgers in the upcoming MLB season.