After sim game, Felix eyes rehab assignment
Mariners ace throws 45 pitches in 3 innings; next stop, Class A Everett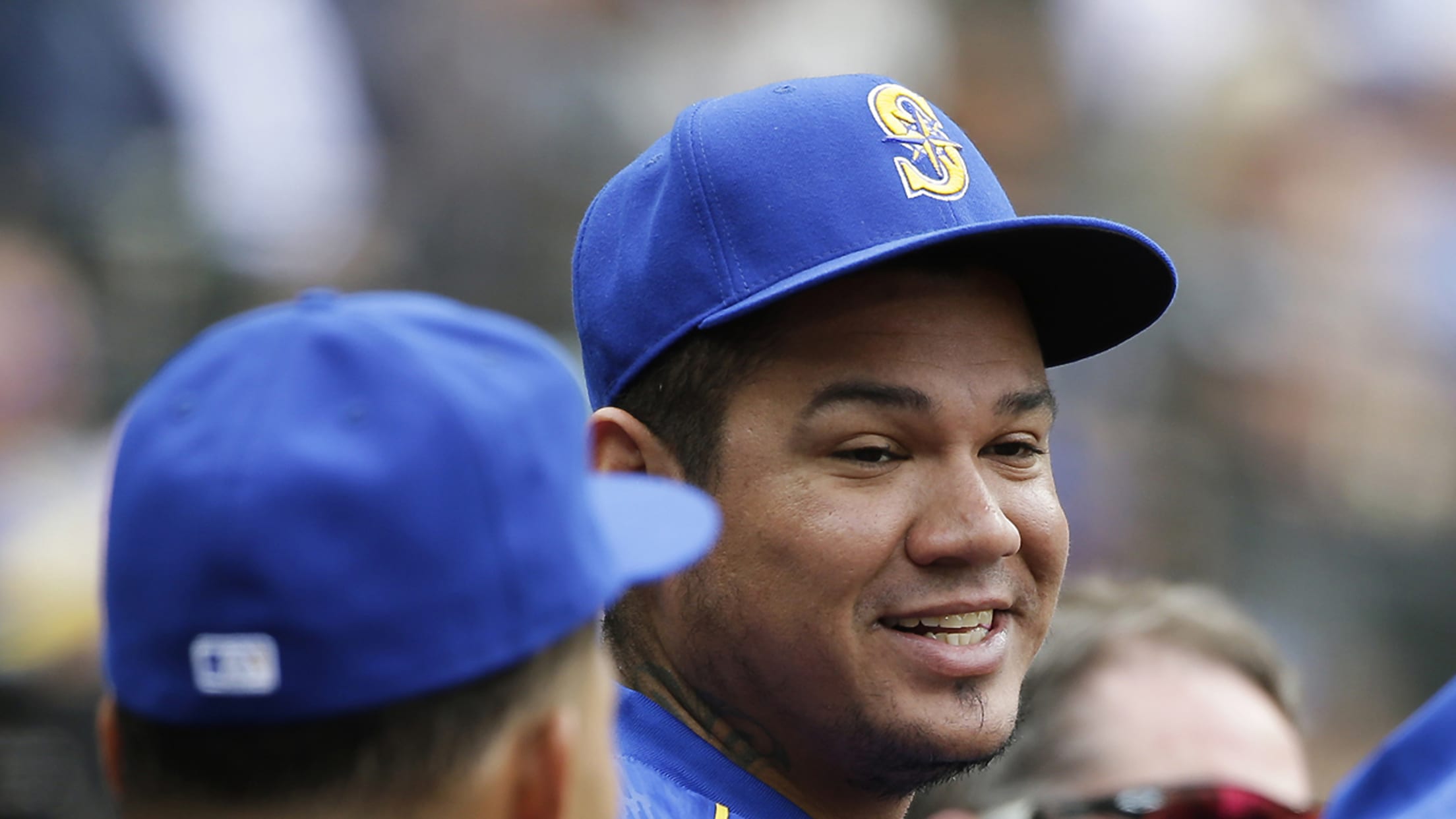 Felix Hernandez described his final inning of Wednesday's simulated game as "100 percent." (AP) (Ted S. Warren/AP)
HOUSTON -- Felix Hernandez threw 45 pitches in a three-inning simulated game on Wednesday afternoon at Minute Maid Park and pronounced himself ready for the next step, which will be a pair of Minor League rehab starts before he rejoins the Mariners' rotation on July 20 against the White Sox.That
HOUSTON -- Felix Hernandez threw 45 pitches in a three-inning simulated game on Wednesday afternoon at Minute Maid Park and pronounced himself ready for the next step, which will be a pair of Minor League rehab starts before he rejoins the Mariners' rotation on July 20 against the White Sox.
That is the tentative plan, at least, as Seattle's ace works his way back from a strained right calf that landed him on the disabled list five weeks ago.
"That was pretty good, to get back out there and face some hitters," Hernandez said. "That last inning was 100 percent. I picked up the intensity and it was way better. It felt pretty good. I'm happy."
Hernandez actually faced only one hitter, with switch-hitting teammate Shawn O'Malley standing in the box against him for all 45 pitches. O'Malley only swung at one pitch in the first two 15-pitch frames, fouling back a high strike. He took a handful of swings in the last inning, looping one lazy fly ball to left before lacing what would have been a base hit down the third-base line.
Hernandez said he can't wait to take the next step back, which will be a four-inning or 60-pitch outing for Class A Everett in a 4:05 p.m. PT game Sunday against Spokane at Everett Memorial Stadium. The 30-year-old is then lined up to start for Triple-A Tacoma on July 15 against Colorado Springs at Cheney Stadium before rejoining the Mariners in their sixth game after the All-Star break at Safeco Field.
"He looked pretty good," manager Scot Servais said. "I don't think he was favoring his leg at all, and his arm was working just fine. I think he's in a good spot to just keep moving ahead with the scheduled program we have lined out. It was a definite positive. We're moving in the right direction."
Just seeing Hernandez on the mound again was a welcome sight for the first-year manager, who has also dealt with Wade Miley and now Taijuan Walker being on the disabled list over the last month.
• Walker hits DL with foot injury; Rollins recalled
"There's comfort, no doubt," Servais said. "We've struggled with our consistency, starting-pitching-wise, and that's what [Hernandez] brings. Just knowing when you put him out there that he's going to battle and find a way to give you innings and keep you in the game. We've certainly missed him."
Hernandez says he was already feeling better now that he's with the club on its current road trip. Now that he's back on the mound, things are finally starting to feel right again as he endures the longest DL stint of his career and first since 2008.
"I was going crazy when I was home," Hernandez said. "Now that I'm here, I'm almost ready, so I'm happy. It's better to be with the team."
As for having the longest midseason break of his 12-year career? That could have one upside for a man who has logged 190-plus innings for 10 straight seasons.
"I think my arm is fresh right now," Hernandez said. "I can't wait to be out there again."
Greg Johns has covered the Mariners since 1997, and for MLB.com since 2011. Follow him on Twitter [
---
@GregJohnsMLB]() and listen to his podcast.