Mariners activate Benoit, option Guaipe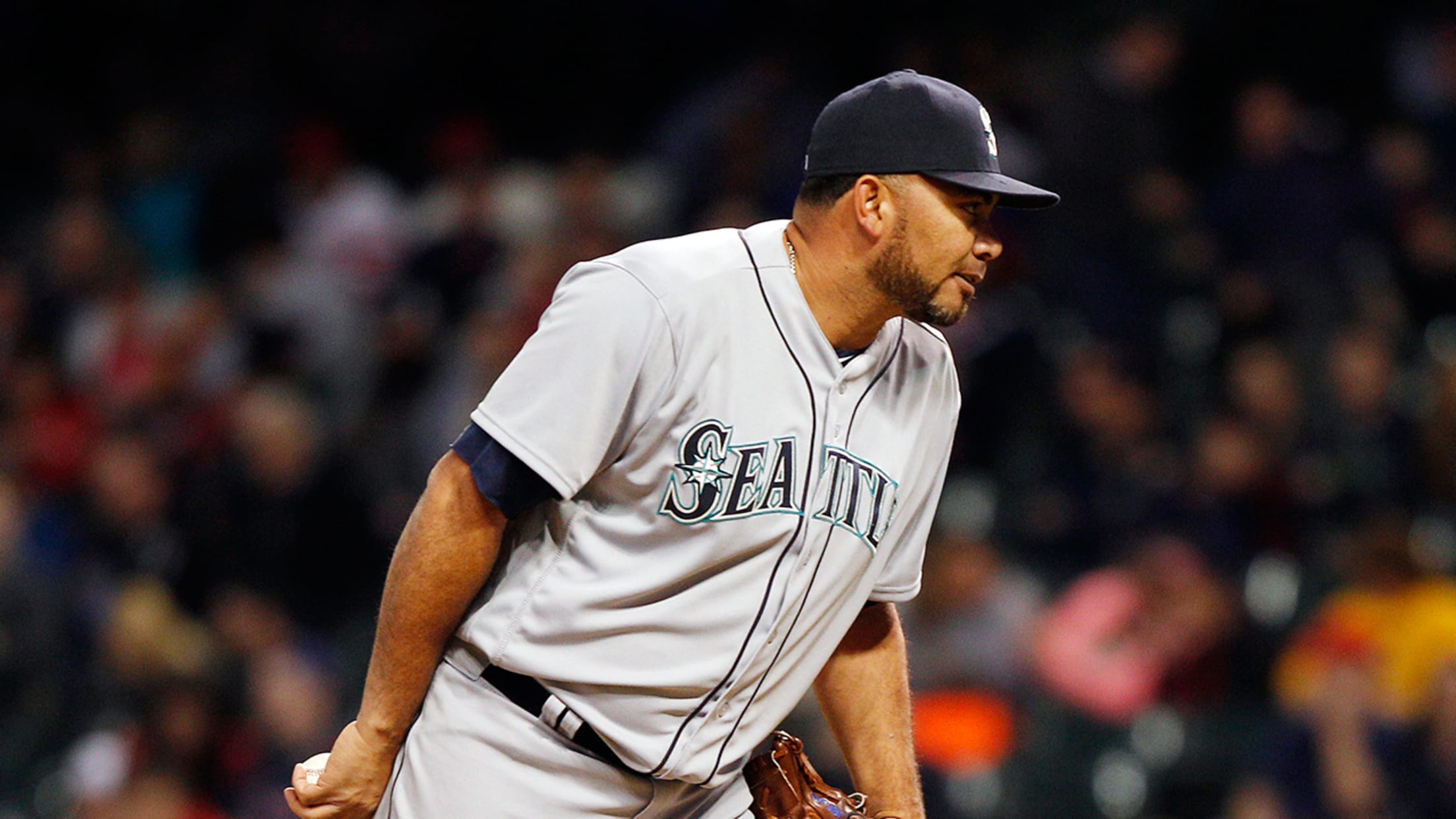 Joaquin Benoit posted a 3.60 ERA in five appearances with the Mariners before being placed on the DL. (Getty)
BALTIMORE -- The Mariners announced Tuesday they have activated righty reliever Joaquin Benoit off the 15-day disabled list and optioned right-hander Mayckol Guaipe down to Triple-A Tacoma in a corresponding roster move.Benoit was placed onto the disabled list retroactive to April 22 with right shoulder inflammation and has slowly been
BALTIMORE -- The Mariners announced Tuesday they have activated righty reliever Joaquin Benoit off the 15-day disabled list and optioned right-hander Mayckol Guaipe down to Triple-A Tacoma in a corresponding roster move.
Benoit was placed onto the disabled list retroactive to April 22 with right shoulder inflammation and has slowly been working his way back after pitching a simulated inning last Saturday with no discomfort.
Manager Scott Servais said prior to Seattle's series opener with the Orioles that he wanted to see Benoit throw before making the decision to insert him back into the bullpen. And though it was raining at Camden Yards prior to Tuesday's game, Benoit went through his throwing program outside on flat ground, which included some long toss, and felt fine.
"The training staff has been working with me the whole time," Benoit said. "So we've been step-by-step going through a series of exercises, throwing programs and bullpens and BP's, so it's been really consistent, gradually better, and now I feel like I can go prove it on the mound."
Prior to getting injured, Benoit, 38, went 1-0 with a 3.60 ERA with four strikeouts in five appearances.
The return should be helpful for the Mariners, who had some struggles in the bullpen over the weekend. Benoit's departure, along with the extended absences of lefty Charlie Furbish (scheduled to throw batting practice on Thursday in Tacoma), righties Evan Scribner and Ryan Cook, and most recently lefty Tony Zych, have seemed to catch up to closer Steve Cishek, who has blown his last two save opportunities.
Servais said that he's not worried about Cishek and temporary setup man Joel Peralta's recent struggles, and that Benoit's transition back to the eighth inning will be slow. In other words, he won't be throwing three or four games in a row, a precaution taken in order to help build back Benoit's stamina.
"We'll look at matchups, see how much the usage has been with other guys," Servais said. "[Benoit's return] just shuffles guys down a little bit. Does it shorten the game? We'll just have to wait and see."
Guaipe, who was called up when Benoit was placed on the DL, made five appearances and allowed eight hits and six runs (four earned) over 7 1/3 innings.
Jake Kring-Schreifels is a contributor to MLB.com and covered the Mariners on Tuesday.