Hultzen among those in first round of cuts
Mariners also reassign fellow left-hander Mills and outfielder Baxter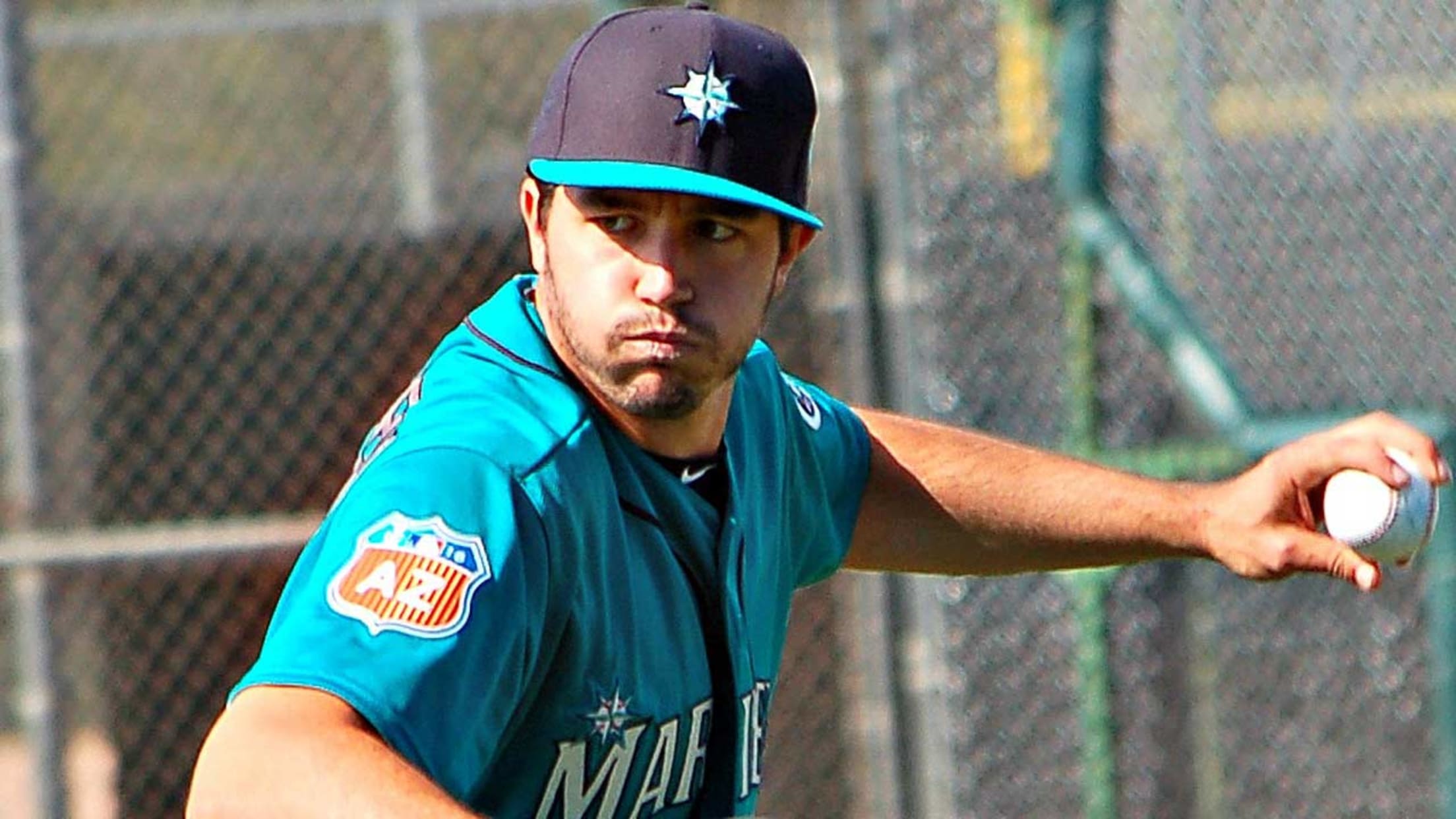 Danny Hultzen's reassignment was no surprise, as he is dealing with an injury and will be sidelined for some time. (Greg Johns)
PEORIA, Ariz. -- Former first-round Draft pick Danny Hultzen was among three players reassigned to Minor League camp by the Mariners on Saturday as the club made its first round of cuts.Left-hander Brad Mills and outfielder Mike Baxter were also reassigned. All three players were non-roster invites to the big
PEORIA, Ariz. -- Former first-round Draft pick Danny Hultzen was among three players reassigned to Minor League camp by the Mariners on Saturday as the club made its first round of cuts.
Left-hander Brad Mills and outfielder Mike Baxter were also reassigned. All three players were non-roster invites to the big league camp.
Hultzen's demotion was no surprise, given the lefty relief candidate suffered a setback to his throwing shoulder last week and is going to be sidelined for some time. Hultzen was the second overall pick in the 2011 Draft out of Virginia, but has yet to reach the Majors after dealing with serious shoulder issues the past three seasons.
Mills, a left-handed starting candidate, has 21 games of Major League experience with the Blue Jays, Angels and A's, but the 30-year-old had yet to throw in Cactus League action for Seattle while dealing with shoulder issues of his own this spring.
Baxter, 31, has 232 games in the Majors with the Mets, Dodgers and Cubs. He was 1-for-4 with a home run and two RBIs in four at-bats this spring.
The Mariners now have 58 players in their Major League camp. That's 40 roster players and 16-non-roster invites as well as two players -- Jesus Sucre and Ryan Cook -- on the 60-day disabled list.