Mariners sign veteran Rupp to Minors deal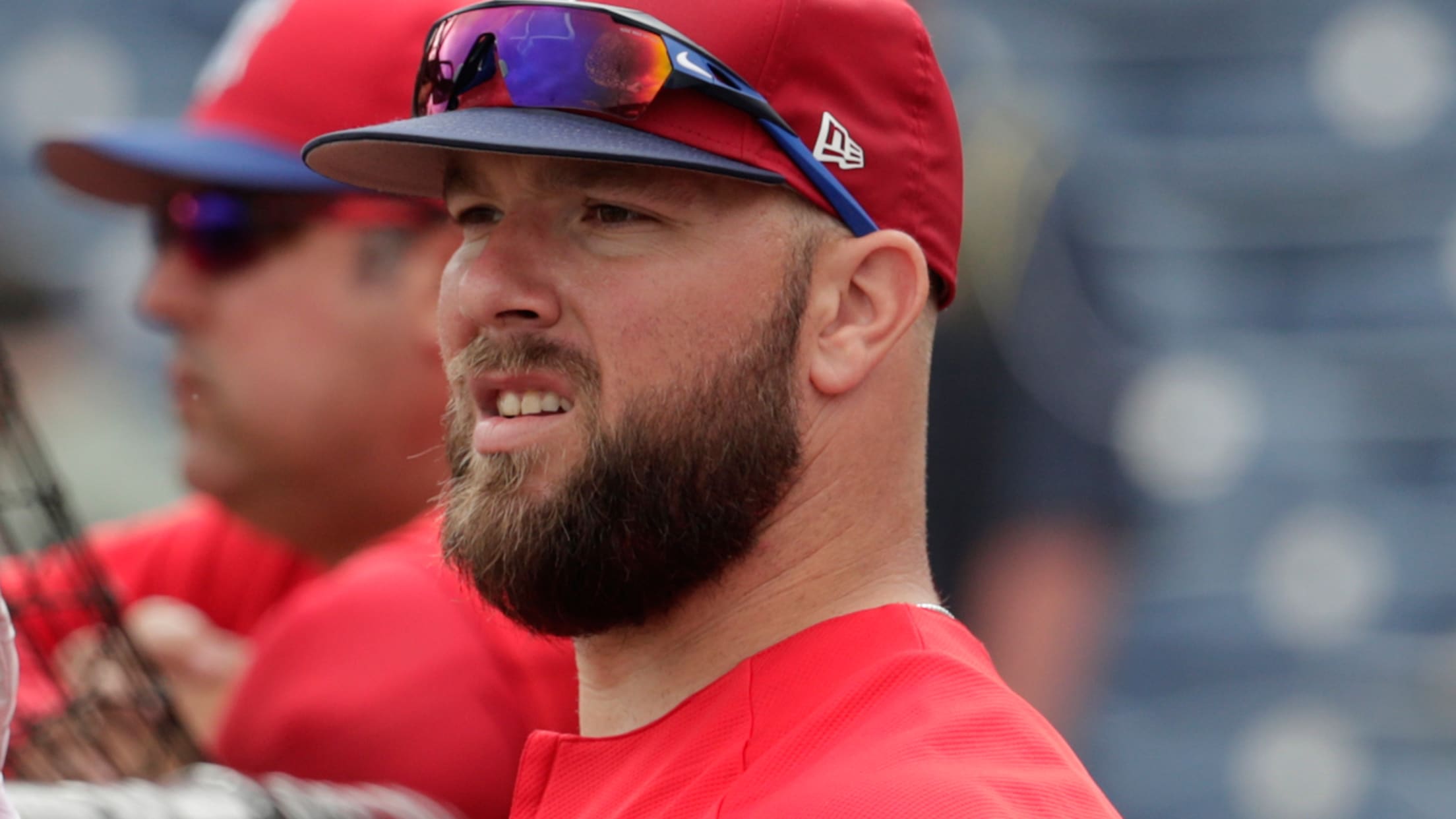 SEATTLE -- The Mariners moved to bolster their catching depth this week, signing former Phillies backstop Cameron Rupp to a Minor League deal and assigning him to Triple-A Tacoma.Tacoma catcher Mike Marjama retired from baseball earlier this month and Mariners starter Mike Zunino is on the 10-day disabled list, so
SEATTLE -- The Mariners moved to bolster their catching depth this week, signing former Phillies backstop Cameron Rupp to a Minor League deal and assigning him to Triple-A Tacoma.
Tacoma catcher Mike Marjama retired from baseball earlier this month and Mariners starter Mike Zunino is on the 10-day disabled list, so David Freitas and Chris Herrmann -- who each opened their season in Tacoma -- have been working as the two catchers on the Major League roster.
Rupp played in 296 games for the Phillies from 2013-17, posting a .234/.298/.407 line with 39 homers and 124 RBIs. He batted .252 with 16 home runs in 105 games in '16 and .217 with 14 homers in 88 games last season, but he has spent all of this year in Triple-A.
Rupp was released by the Phillies at the end of Spring Training this season, then spent two months in the Rangers' organization and the past month with the Twins before being released last Wednesday. The 29-year-old has combined for a .226/.316/.446 line with six home runs and 11 RBIs in 177 at-bats over 52 games in Triple-A this year.