Second-round pick Carlson signs with Mariners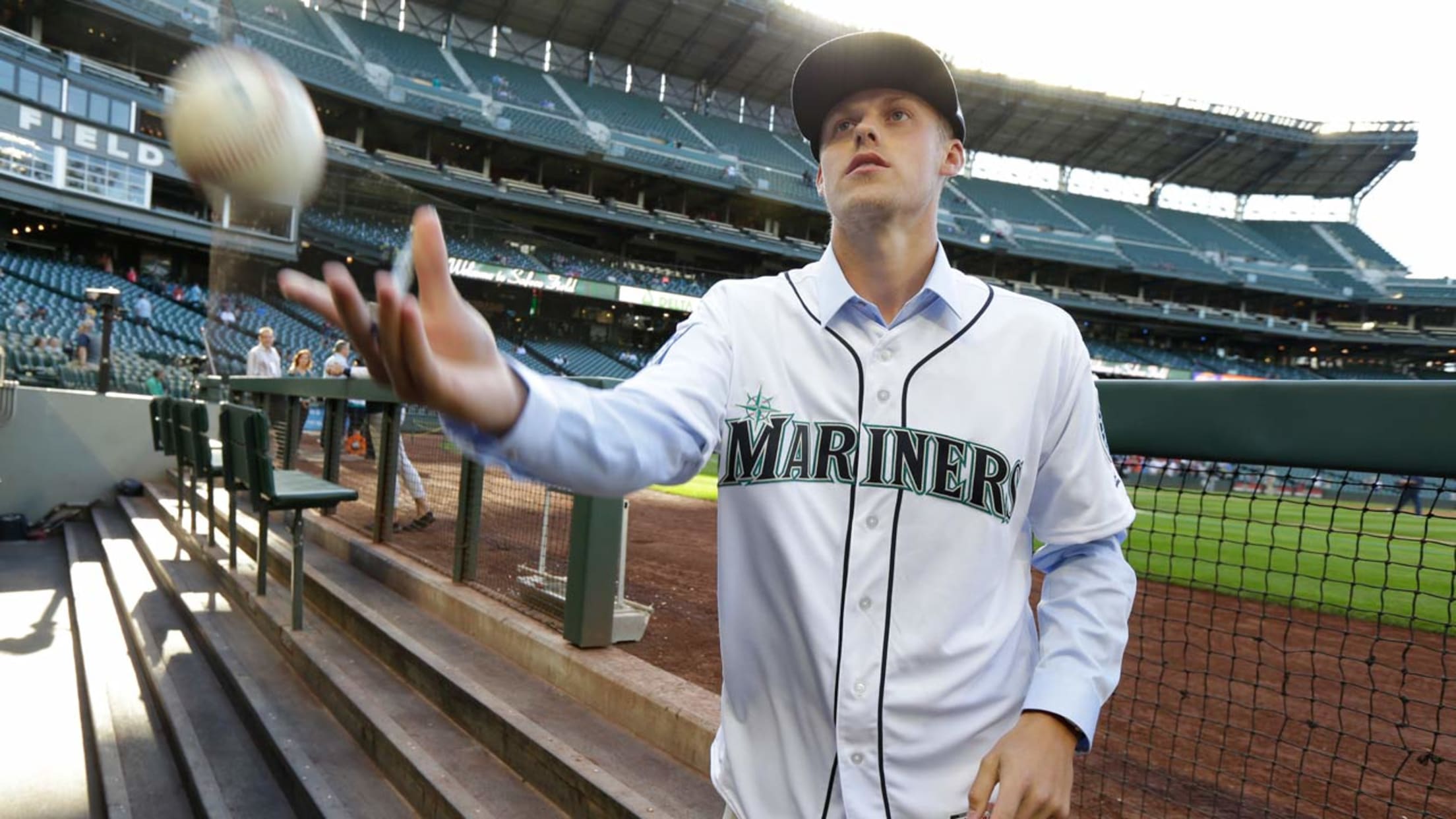 Sam Carlson was chosen 55th overall in the Draft. (AP)
SEATTLE -- Just minutes after signing his Major League contract with the Mariners, Sam Carlson took some time to walk on to the field at Safeco Field and become acquainted with his potential future office, adorned in a home Mariners' jersey with his last name and high school number --
SEATTLE -- Just minutes after signing his Major League contract with the Mariners, Sam Carlson took some time to walk on to the field at Safeco Field and become acquainted with his potential future office, adorned in a home Mariners' jersey with his last name and high school number -- 33 -- printed on the back.
The 18-year-old right-handed pitcher looked out in awe at the retractable roof (something he said he always thought was neat) and the cavernous outfield (he said he was excited to potentially play in a pitchers' park).
But most important, knowing he was taking a significant step in becoming a professional baseball player yielded the greatest sense of euphoria.
"It's amazing to know you've worked your whole life to do this, and this is just the beginning, another chapter of a stage in your life," Carlson said. "I can't wait."
The Mariners announced Wednesday they signed their second-round Draft pick (55th overall). The deal is worth $2 million, according to MLB.com's Jim Callis, well over the slot value of $1,206,900 associated with that pick.
The Mariners believe they've nabbed a polished pitcher with room to develop.
"He's a physical kid," said Scott Hunter, the Mariners director of amateur scouting. "He's 6-foot-4, 215 pounds with room to grow in his body. He's a kid who's on his way to bigger and better things. He's already throwing 95 [mph]. He's got a breaking ball. He's got a feel for a changeup.
"We're never going to put a timetable on a high school kid, but he's physically ready to go and now just learning the baseball life and the pro lifestyle is the next step for him."
Carlson forfeited a college scholarship to the University of Florida by signing with the Mariners.
"I had a pretty good idea of what I wanted to do when it came time for the Draft," said Carlson, who was named Minnesota's Gatorade Player of the Year this past season. "When the Mariners came around, the opportunity was right and me and my agent felt that it was the best decision for me, and my future."
Projected as a first-round pick by most Draft pundits and one of the best prospects to come out of the state of Minnesota since Joe Mauer, Carlson presumably slipped due to his commitment to Florida.
Hunter announced that 30 of the Mariners' 40 Draft picks have signed. Of the 10 unsigned players, there are three with offers still on the table.
Josh Horton is a reporter for MLB.com based in Seattle.