Rehabbing Cishek, Zych on pace for April return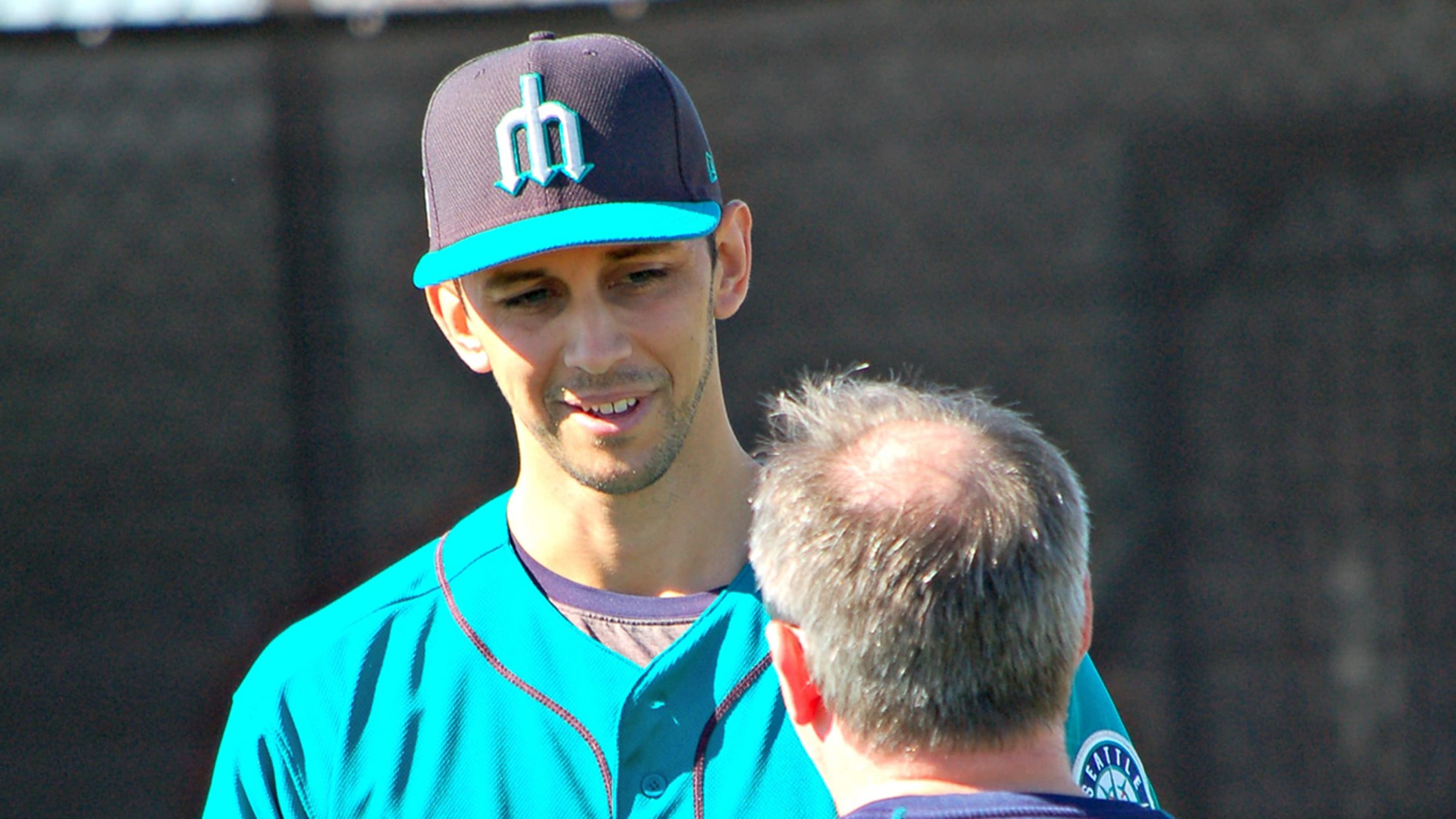 Steve Cishek and his 120 career saves would be a boost to the back end of the bullpen. (Greg Johns/MLB.com)
PEORIA, Ariz. -- The Mariners continue to receive positive reports on rehabbing relievers Steve Cishek and Tony Zych, two right-handers who could help reinforce the Mariners' bullpen sometime during the first month of the season.Cishek and Zych look like they will return in the next month or so if all things
PEORIA, Ariz. -- The Mariners continue to receive positive reports on rehabbing relievers Steve Cishek and Tony Zych, two right-handers who could help reinforce the Mariners' bullpen sometime during the first month of the season.
Cishek and Zych look like they will return in the next month or so if all things continue going well. Zych threw his first Cactus League inning since October biceps replacement surgery on Sunday and, though rusty, emerged healthy and ready to proceed.
Zych is tentatively scheduled to pitch another inning on Wednesday against the Dodgers, though manager Scott Servais said he could be restricted more to Minor League games going forward. The Mariners open the regular season on Monday at Houston, and both Zych and Cishek will be on the disabled list.
Cishek, who underwent left hip surgery in October, said he felt great in Sunday's 25-pitch bullpen outing and will throw off the mound for the third time on Wednesday as he continues building toward game action.
"He's progressing probably a little quicker than we anticipated," Servais said. "We'll sit down and put together a formal program for him that will build him up with the six or seven outings he'll need throughout the course of getting into April."
Cishek figures to be the right-handed setup man to closer Edwin Diaz if he returns to form, and he has the ability to close when healthy, with 120 career saves and a 2.82 ERA in 373 Major League appearances with the Marlins, Cardinals and Mariners.
Servais acknowledged the potential additions of Cishek and Zych, who flashed considerable potential as a late-season callup in 2015, bode well for the future.
Servais is already optimistic about veterans Evan Scribner, Nick Vincent, Casey Fien and Marc Rzepczynski, as well as rookie Dan Altavilla, all of whom will be gearing up this week with back-to-back appearances and more situational usage like they'll see in the regular season.
"Yeah, the bullpen we start with may have a much different look to it when we get to May 1," Servais said. "We have to get to May 1, hopefully in a good spot, winning the games we're supposed to win. The guys we have are throwing the ball pretty well. I feel good about that. And we will have more help coming. That will be nice."
But the news wasn't as good on Monday for Shae Simmons, who is being re-examined by team physician Ed Khalfayan after lingering issues with his sore right forearm following his attempts to play catch this past week as part of his throwing program.
"We're probably going to slow down a little bit on the catch," Servais said. "We still feel good that it's nothing serious, but the doc wants to take another look at him today."
Any setback with Simmons is worrisome as the hard-throwing 26-year-old missed all of 2015 and part of '16 with the Braves following Tommy John surgery and was also shut down at the end of last season with a forearm issue.
Simmons was expected to play a big part in the Mariners' bullpen this season after being acquired in January, but that situation now appears on hold.
Rob Whalen, a 23-year-old starter acquired from Atlanta in November, will also open the year on the DL as he has been sidelined the past two weeks by a strained right calf. Whalen said he'll likely throw a bullpen session this coming weekend as he begins ramping back up.
Greg Johns has covered the Mariners since 1997, and for MLB.com since 2011. Follow him on Twitter [
---
@GregJohnsMLB]() and listen to his podcast.